AV News to Know July 30, 2021: New Products, Cool Project and People in New Places
In this week's edition: new cinema projectors, AV control boxes, updates to Dante; a Trip to Africa, Clear one hits the road and more.
Leave a Comment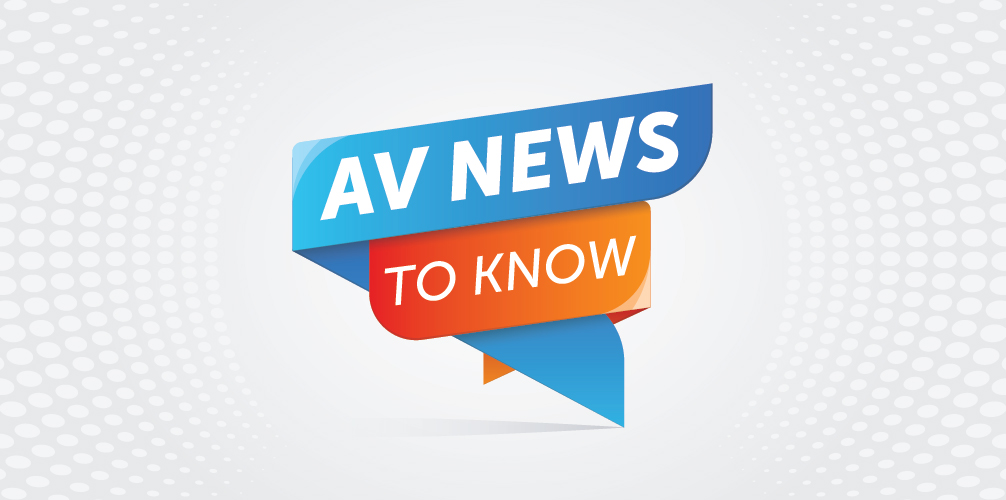 Here's a closer look at some of the AV news, products and projects you might have missed this week. We call it AV News to Know:
New AV Products
Sharp/NEC Adds NC1202L to Digital Cinema Projector Series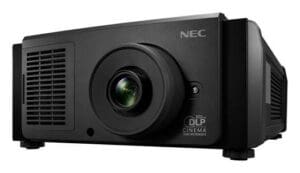 Sharp NEC Display Solutions announced the availability of the NC1202L laser light source projector, an addition to its digital cinema projection series. Designed specifically for smaller screens at 7,000 lumens, the NC1202L is a projection technology for standard sized movie theatres or projection booths that require high-quality cinema projection.
The built-in laser light source provides approximately 50,000 hours of expected usage, ensuring maintenance-free operation with no need for lamp replacement and eco-friendly power consumption.
Theatre operators can benefit from a reduced overall total operational cost and a greater per seat revenue. It also features high frame rate (HFR) capability and 2K DCI-compliant cinema quality producing brilliant imagery and is bright enough to display 14 feet-L on screens up to 39.4 feet in DCI color. Additionally, it can play captivating 3D content, an increasingly essential element of the latest movies and media.
ATEN Launches Next Generation of AV Control Boxes

ATEN Technology, Inc., a manufacturer of KVM and AV/IT connectivity and management solutions, launched its next generation of control boxes, VK1200 and VK2200. Equipped both with a quad-core CPU and 2 GB / 1 GB memory, the VK2200 and the VK1200 provide real-time response and status updates and can process complex, high-loading events with customized GUI designs, as well as multiuser access control to connected devices.
VK2200 features dual, isolated LAN ports – Control LAN and LAN. The Control LAN allows managed devices to be securely protected within a separate network, independent from the corporate network, for fulfilling high-security and stability demand.
The LAN can be connected to ATEN Unizon, a centralized platform streamlining daily AV / IT management, which provides users with the convenience to monitor, troubleshoot, and maintain multiple systems all at once.
These control boxes create a smart office or meeting room by controlling all room peripherals, from AV and lights to drapes with the push of customizable preset settings. A mobile app controls every part of your meeting/conference room. These products can create smart spaces such as a conference room or lecture hall via preset settings so rooms can transform for each use case with one touch.
New Updates to Dante Domain Manager AV Network Management Tool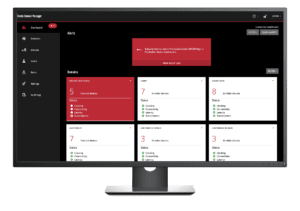 Audinate, the developer of Dante® AV networking technology, announced the immediate availability of Dante Domain Manager version 1.2. The new version improves how AV and IT managers use and maintain their Dante-based AV networks, while supporting a new, more flexible range of purchase options.
All editions of Dante Domain Manager are now expandable to accommodate growing needs for Dante nodes or Dante domains and features previously reserved for Platinum customers are now available as add-ons to the Silver and Gold editions.
Additionally, the base versions of the Silver and Gold editions now support twice as many nodes right out of the box: Silver now supports 20 Dante nodes, and Gold supports 100 nodes. Additional nodes may be purchased at any time in packs of 20, 50 or 100, and provide additional domains.
"This change helps our customers get just the right size Dante Domain Manager package with flexibility to scale as they grow," says Neil Phillips, Sr. Product Manager at Audinate. "Many smaller installations can benefit just as much from Dante Domain Manager as larger ones, and now it's easier than ever to get the security and control that AV managers need."
Dante Domain Manager version 1.2 is available for immediate download. Existing customers can take advantage of new editions if they have a Support and Maintenance agreement in place.
Audio Visual Projects
Illuminarium Experiences Creates the Next Generation in Immersive Experiences with Lightware's AV-over-IP Technology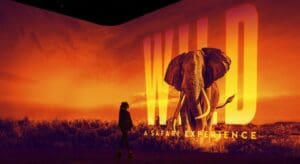 Illuminarium Experience opened its first Illuminarium in Atlanta, Georgia, with its debut spectacle, WILD: A Safari Experience. Through a convergence of cutting-edge technologies from the most impressive brands in the industry, the immersive 8,000 square-foot entertainment complex showcases the beauty and splendor of Africa's most exotic animals in their natural habitats.
The exhibit transports visitors to Africa through cinematic content on location across South Africa, Kenya and Tanzania, showcasing the majestic animals in their native habitats. Complementing the exotic sights of a safari, visitors are immersed in its authentic sounds and scents, all without leaving Atlanta's BeltLine.
"An Illuminarium is a place that can take you to any place, in a manner never before experienced, through state-of-the-art technology," said Brian Allen, executive vice president of technology and content for Illuminarium Experiences. "Delivering this sort of immersive experience requires us to have the highest-quality audio and video."
"From a technical standpoint, it requires us to deliver the highest-quality audio and video. Every layer of our technology contributes to the experience that we are trying to create. Our content is incredibly realistic and, because of that, we have to integrate technology that doesn't look like a projector and a screen but the African Serengeti. We have to look closely at the little details — like color spaces and the light output — to create an immersive experience."
Among the brands at work in Illuminarium is Lightware, whose UBEX (Ultra Bandwidth Extender) is being used to deliver reliable content with zero-latency. "UBEX enabled us to push the boundaries of technology and innovation by delivering truly uncompressed content without any degradation in our signal from camera, playback and projector," noted Allen. "We integrated UBEX because of the actual lossless quality, incredible flexibility and reliable video routing."
Allen added, "UBEX delivered on the promise of eliminating signal loss. We also wanted to create a flexible, future-proofed system. We pulled more fiber for each location as we anticipate signals will have a higher bit-depth, more color information and higher resolution. We wanted the ability to transport additional information for future growth. An AV-over-IP system provided us with the flexibility for expansion."

People and Places
Meyer Sound "Real World" Spatial Sound Takes Stage at InfoComm 2021
Meyer Sound will take over the 2,643-seat Linda W. Chapin Theater in the Orange County Convention Center at InfoComm 2021 October 26–29 for exclusive, "real world" demonstrations of Spacemap® Go, a new spatial sound tool for sound design and live performance.
During that time, the theater's permanent Meyer Sound reinforcement system will be augmented with additional AVB Milan™ Certified GALAXY™ Network Platforms and surround loudspeakers to support the demos and with special guest presenters joining the Meyer Sound team, the Chapin will be a "not to be missed" feature of the industry gathering in Orlando.
ClearOne Sets August and September 2021 Dates for the ClearOne Re-Connections Tour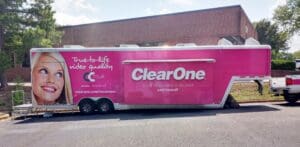 The ClearOne Re-Connections Tour set to swing through the south and midwest during the months of August and September, according to ClearOne Chair & CEO Zee Hakimoglu, who called the early stages of the 2021 tour a great success for integration partners and end-user customers alike.
"Our partners are thrilled to see the ClearOne Re-Connections mobile technology showcase trailer return to their area with many of the new fixed installation and hybrid ProAV and unified communications solutions we've developed over the last year during Covid.  We are excited to bring the tour to even more locations in August," Hakimoglu said.
Of particular interest to integration partners are innovative new solutions such as the BMA 360 Beamforming Microphone Array with Voice Lift, Versa™ MediaBar™, and UNITE® 180 panoramic camera, all of which have been recently introduced.
In August 2021 the tour will stop in:
Fort Laudersale, FL, Aug 2-3
Palm Beach, FL, Aug 4
Orlando, FL, Aug 5-6
Savannah, GA, Aug 9
Fort Lauderdale, FL, Aug 13
Oklahoma City, OK, Aug 16
Kansas City, MO, Aug 20
Indianapolis, IN, Aug 23-26
In September 2021:
Chicago, Illinois, Sept 6-9
Milwaukee, Wisconsin, Sept 13-16​
As part of the road show, a 36-foot ClearOne Tour Bus brings the company's latest conferencing, collaboration, and streaming solutions directly to commercial AV practitioners and their customers who can't always get to larger trade shows and conferences.
If you enjoyed this article and want to receive more valuable industry content like this, click here to sign up for our digital newsletters!