Best Government Project: Ford AV & Wyoming State Capitol
Four-year renovation of historic building includes AV overhaul by 2018 CI Integrator of the Year Ford Audio Video.
Leave a Comment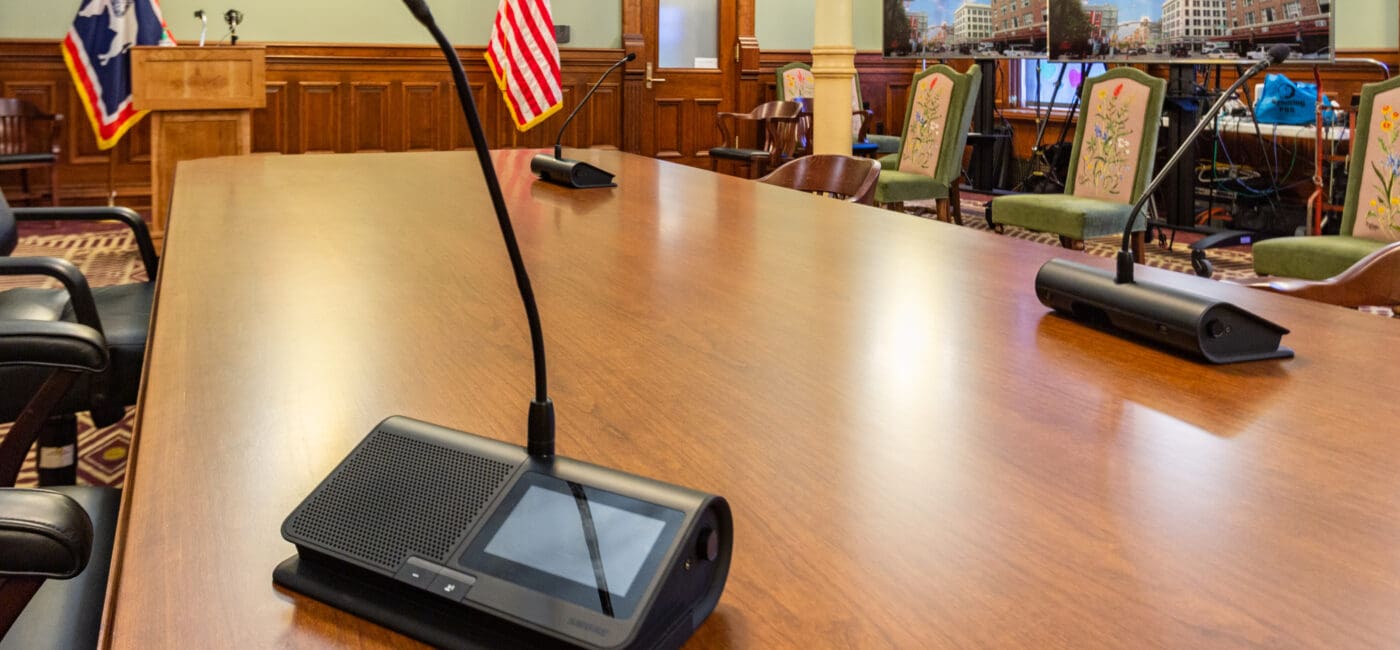 Photos & Slideshow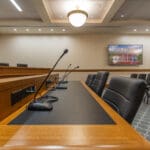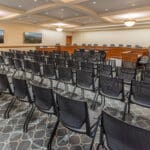 ---
Originally built in 1888, the Wyoming Capitol Square recently underwent a four-year renovation that included restoration of historical architecture, new construction, and significant technology updates throughout the campus.
New AV systems were installed in the House and Senate Legislative chambers, conference spaces, courtrooms, student learning center and auditorium.
After the technology bid contract was awarded, 2018 CI Integrator of the Year Ford Audio Video's assigned project manager and engineer began meeting with the owner and their representatives to understand the customer's objectives.
Retaining the century-old historic architecture was a central focus and concern. Adding state-of-the-art technology to a building required many meetings and close coordination with the owner's project team.
Read Next: Best eSports Project: Automation Arts & Carroll University
The House and Senate Legislative Chambers feature large 4K displays and individual desks, each with a microphone and custom loudspeaker as part of a large mix-minus sound system.
Having collaborative meetings is central to the technology deployed in the conference spaces, which include 75" 4K interactive touch displays with integrated cameras, microphone arrays, speakers and OPS computers for meetings and teleconferencing.
The Student Learning Center utilizes 96" 4K interactive touch displays with thirty-two simultaneous touch points, allowing visitors to engage with the AV in the space fully.
Providing an excellent visual experience is essential in the Auditorium, which features 119" projection screens and projectors with custom rotating lifts that precisely align them to their screens while maintaining a low profile.
Ford AV carefully coordinated with finish craftsmen to conceal much of the wire, power and mounting hardware.
This attention to detail minimizes any distractions from the century-old architecture and finishes while maintaining state-of-the-art technology, including interactive 4K touch displays, individual mic stations and custom loudspeakers, as well as microphones and speakers for video conferencing in the meeting areas.
For better visitor engagement, projectors and screens are used in the campus auditorium and Student Learning Center.
Customer Reaction
"Policymakers recognize how vitally important technology would be, not only currently to serve the needs of the citizens of our state, but as we move forward into the future," said Wendy Madsen, special projects manager for the Wyoming Legislative Service Office.
"A building like this is incredibly difficult to restore because there is brick masonry in the walls, so adding AV into these rooms represents a tremendous commitment to technology. What technology does is provide equal access to all of our citizens," she said.
"It's important to recognize the government serves all the people and the goal is to meet them and their accommodations whether physically in the building or remotely," said Madsen.
Equipment Highlights
Cisco IT components
LG displays
QSC audio components
Sennheiser microphones
Shure audio components
Williams Sound antennas
If you enjoyed this article and want to receive more valuable industry content like this, click here to sign up for our digital newsletters!