Surviving Hurricane Season is All About Being Prepared. Here's How You Do It.
Tampa, Fla.-based ConnectWise shares ways #AVTweeps can stay safe during hurricane season. Hint: don't wait until the storm is coming to prepare.
Content from our Sponsor
Leave a Comment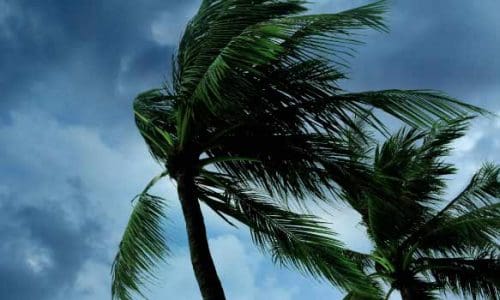 In case you haven't noticed, we're smack-dab in the middle of hurricane season—which starts on June 1 and hits its peak from mid-August to October. When hurricane season ends, blizzard season is on the horizon, then the cycle begins again the next spring.
If you're running a business in the eye of these storms, there are several concerns that come to the forefront, but the safety and well-being of your employees should be your first priority. Of course, the continuity of your business is also critical.
"If our organization's services are not up and running every day, that increases our chances of continuity challenges in the long term and impacts the well-being of our partners and colleagues," says ConnectWise COO Jason Magee in a recent ConnectWise blog post.
Magee outlined several best practices you can use to help your business stay safe, secure and successful when hurricane season approaches.
Get Prepared Early
The number one thing you can do is be prepared well in advance for hurricane season. That way, if something happens, you already have a plan in place. ConnectWise uses a hands-on preparation checklist and its mission-critical team identifies risks and mobilizes well in advance of the hurricane's arrival.
Expect the unexpected—and prepare for those scenarios. Wild cards—such as fuel shortages—can have a dramatic effect on even the most well-laid plans. Confirm you have an up-to-date inventory of hardware, software and all other on-site business assets.
Know the evacuation level of your offices and pre-determine at what point you will no longer allow employees on site. Consider setting up alternate accommodations – such as a block of hotel rooms – for employees most likely to be evacuated. That location could also become a temporary operations center.
Provide your employees with the tools, training and access they will need to work remotely.
Build (or Update) Your Hurricane Season Action Plan and Test It
Put your team through at least one test run of your emergency action plan before you need to use it. That way, if a hurricane or other natural disaster does occur this hurricane season, your staff can execute against an established blueprint and checklist.
Have backups in place if something changes on your team, including people leaving or joining the team. In a moment of crisis, you don't want to be sitting there asking "What are we going to do?"
Look for areas where you should develop contingencies if Plan A doesn't work. Evaluate and update plans on a regular basis, particularly as your business grows or changes
Form a Mission-Critical Team
Empower a group of employees to make decisions on next steps in emergency situations and delegate responsibilities. Every team member should have a clear understanding of their roles in the days leading up to a potential disaster.
Building your own mission-critical team should start with considering the size and capability of your company, and also include any team members you can call on in other areas that may not be impacted by the storm.
Choose a team that you trust to get the job done, clearly outline expectations and keep the lines of communication open to make sure your mission-critical team can succeed.
When lives and livelihoods are at stake, several heads are better than one at considering various scenarios and options. A fully-engaged team, with an understanding of roles, will make implementation more efficient and effective.
Overcommunicate
Everyone consumes information differently, so you should broadcast on a variety of platforms: email, social media, crisis hotlines and notifications on your support page. Give your followers, colleagues and partners a status on your position during the storm.
Keep employee morale in mind, as fear and stress levels will likely be high. Assure them you have their best interest at heart, while also working to protect the business and their employment. Maintain an updated contact list for all your employees, vendors and customers.
While you may have to deal with cell service or internet disruption, it's still important to decide on a check-in tool (such as texting or SMS instant messaging) for updates and making sure employees are safe.
Determine clearly defined stages of disruption that are easy to communicate as you monitor the progress of the upcoming storm.
For example:
Green – business as usual
Yellow – slight business disruption and delayed support times possible
Orange – offices closed in anticipation of business disruption and limited operations available. Support delays as employees shift to alternate working locations.
Red – emergency operations/disaster recovery in effect
Backup and Data Recovery
Before the storm hits, check that your data is intact and that all files can be read. Confirm that your restoration and disaster-recovery tools are up to the task of keeping your vital systems up and running. Remember, proper testing is key to any disaster recovery plan.
Perform an extra onsite backup to make sure nothing gets lost. In most cases, local recovery is more efficient and timely than cloud-based recovery when your customers are in immediate need of their mission-critical data.
Still, you should consider offering Cloud Disaster Recovery as a Service (DRaas). In addition to protecting data in the cloud, you can run pre-staged virtual servers.
Ensure your local backups are unplugged from power sources and secured in a high, dry place that keeps them away from floodwater. When possible, have two copies on different media types, such as a local hard drive and a removable storage media (tapes, USB drives, optical). Also consider two different local hard drive targets.
Equally as important as testing the integrity of your backups is actively testing recovery for your data, including full systems disaster recovery, if applicable. A proper recovery plan includes prioritization of business-critical applications and systems, determining the order of operations, and proactive testing.
You may read this and think all of the tips here are common sense and things you and your co-workers would do anyway in an emergency situation. The sad truth is too many companies don't think ahead of time of what they'd do if a hurricane threatens their area until it's too late to formulate a plan of action.
"As technology solution professionals, the threat of disaster – whether natural or man-made – is always top of mind, and tech companies understand that a solid plan for protection is key to business survival," according to "Prepared & Protected: Your Guide to Weather the Storm" by ConnectWise.