Stem Audio at InfoComm 2019: A Completely Customizable Audio Ecosystem
Find a fully customizable audio system with 5 networked devices and a lot more at the Stem Audio InfoComm 2019 booth, #4161.
Content from our Sponsor
Leave a Comment
The Stem Audio booth at InfoComm 2019 will showcase its customizable, mix-and-match networked audio ecosystem. Take a look in the video above, and read our interview with founder and CEO Jacob Marash to learn more about the company's trade show plans. Find them at booth #4161.
CI: 1) What is the top product or offering your company is showing off at InfoComm this year, and what makes it unique or special?
Let me begin by saying that Stem is much more than just a couple new products. What's most important to point out is the uniqueness of the powerful ecosystem framework it is built upon.
To put it simply, Stem is made up of five networkable devices that can be mixed and matched to create a custom audio solution in any meeting room. We have three audio devices (Table, Wall, and Ceiling) in addition to a controller (Control) and Hub (used when multiple units are in the same room).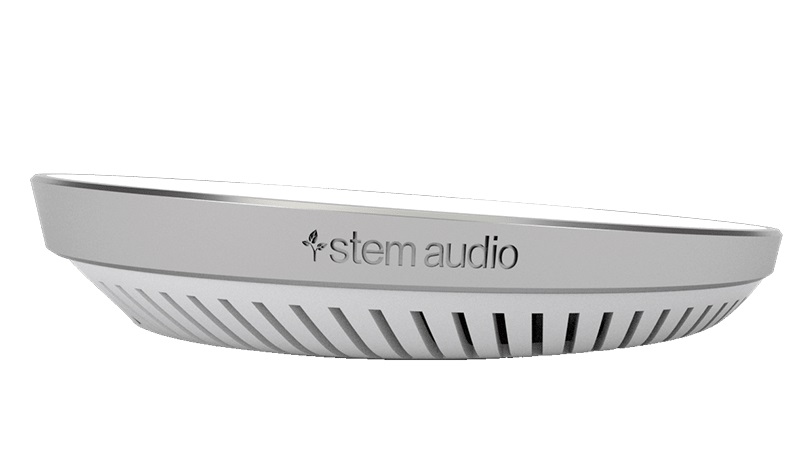 But the journey that we took to create Stem is something that really sets it apart. Instead of deciding for the industry, we started by asking the people what they wanted, what their pains and frustrations are, and created a solution that made the entire process easier for everyone.
We quickly realized that coming out with a single speakerphone wasn't going to cut it. In order to effectively fix the problems experienced by IT professionals, AV integrators, architects, designers, and everyday users, we had to think bigger and create a complete ecosystem.
An ecosystem that intertwines advanced hardware that is easy to deploy with a simple, powerful, and intuitive user interface.
When you stop by our booth this year, you will get the chance to experience all aspects of the ecosystem firsthand. We have five stations set up for you to learn about how Stem is reimagining everything from room design to implementation and beyond.
CI: 2) What other products or offerings would you like to highlight, and what are some of their unique qualities?
Even though I believe every aspect of the Stem ecosystem is revolutionary, I will touch on two aspects that are true game-changers for this space as they speak directly to the integration process.
The first being what we call RoomDesign. Before any purchase or installation takes place, Stem Audio RoomDesign gives you the ability to virtually design your room, drag and drop devices, and instantly see the estimated audio pickup coverage.
We have taken the guesswork out of the audio coverage of your devices and whether or not it will be sufficient for the size of the space. In just a few minutes you can know exactly which devices and how many to order for each room.
Second is RoomCheck. Think about what your current process looks like when you're installing audio in a conference room.
Typically, after everything is plugged in, there is a guess and check phase to verify a successful installation.
You may even call up a co-worker, hoping that someone is available, so you can walk around the room and repeatedly ask, "can you hear me now?" RoomCheck makes this entire process a whole lot easier.
Once your devices have been installed, with the controller in your hand, all you have to do is walk around the room and as you speak Stem will begin to build a real-time heat map that represents the intelligibility of your voice.
This goes way beyond the volume of your voice and incorporates advanced algorithms that can detect the actual clarity of your speech. Pretty cool if you ask me!
CI: 3) What else is new or noteworthy about the company for 2019?
What's beautiful about the ecosystem is its ability to play well with others. That's why we made it a priority to established partnerships with companies that make the Stem Audio ecosystem even more powerful.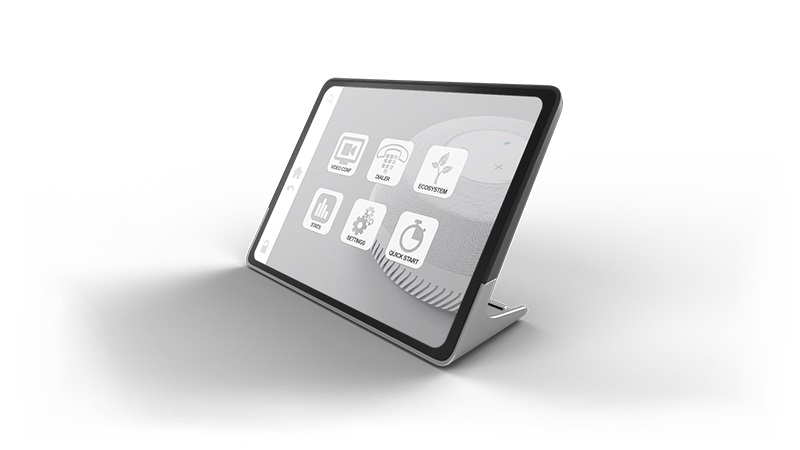 One partnership we announced just last week is with Huddly. A camera manufacturer whose IQ camera, combined with Stem Wall, creates an impressive all-in-one solution.
Another partnership we have is with Audinate, known for Dante, which is built into every Stem Hub.
CI: 5) What do you see as some of the top opportunities in the marketplace right now and how can you help integrators/consultants tap into them?
Everyone in the industry is aware that over the next few years millions of conference rooms will be video enabled. Stem allows to outfit any room you encounter with the same toolbox of products.
This speeds up installs, cuts cost, and at the end of the day gives integrators the opportunity to take on more business.
CI: 6) What's the one lasting impression you'd like integrators to have after visiting your exhibit at InfoComm?
On one hand, our products are revolutionary. One the other, we are a company that prides ourselves in being personable and fun to work with. We see AV integrators as a true value add to our industry and a frontline for end users to approach to find the right solutions for their rooms.
Listen: 'Craig's List' of 8 InfoComm Essentials
The Stem ecosystem is a product of the feedback we received from integrators at the very beginning and we believe it is a solution that will make installations easier than ever.
Find out more about Stem Audio on the company's website