This Graph Suggests AV System Designers May Need to Think Outside of The Firm
Commercial tech integration firms are, on average, looking to fill 7 AV system designers positions. Let's hope 2018 is the year of job fulfillment.
Leave a Comment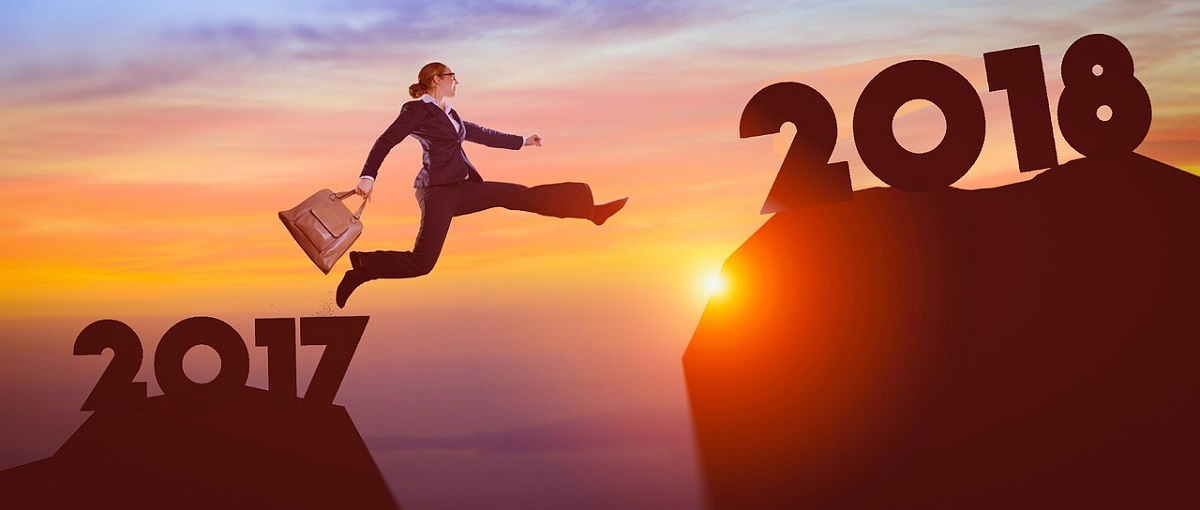 The average commercial tech integration firm is currently looking to hire seven individuals. Consider that. The most difficult positions to hire for, according to survey respondents, are technical positions such as AV installers, AV system designers, engineers and programmers.
Commercial Integrator's and NSCA's annual Integration Business Outlook survey shows that the industry-wide challenge to recruit young professionals to be the next generation of integration firm leadership and boots on the ground designing and installing solutions is far from over.
Chris Miller, executive director of PSNI, sees it within his industry benefits group. "People are still trying to hire and find people," he says.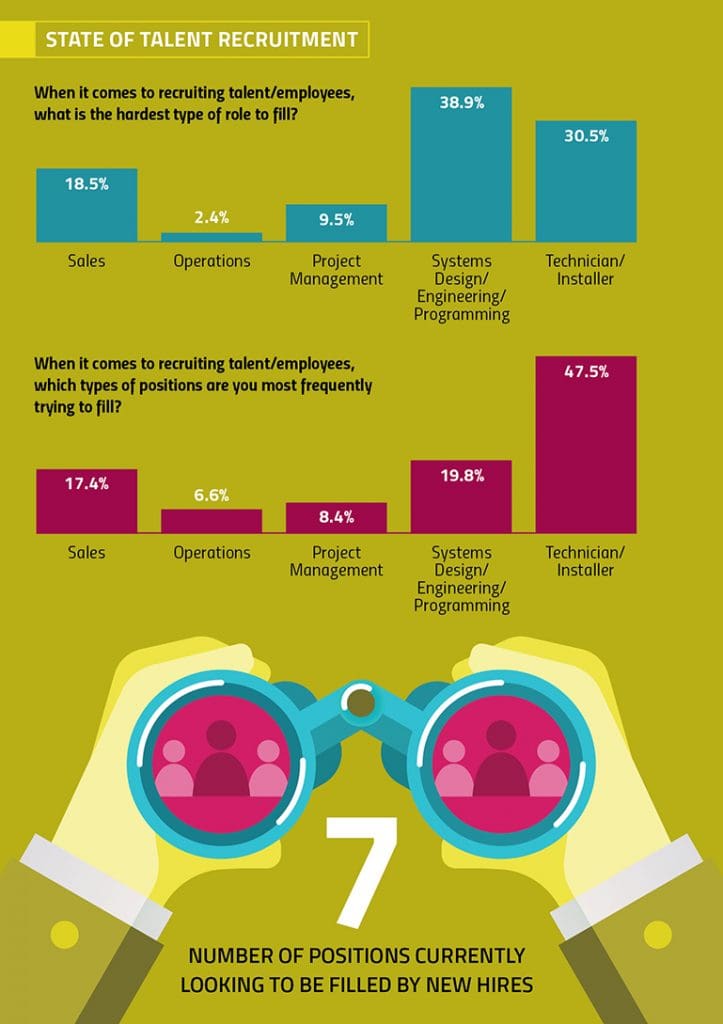 "I would say about a dozen of our affiliates are filling positions with recruiters on a routine basis. That tells me you're tired of recycling rejects and it may mean you're looking for skills that are not resident in your company or in your competition and you have to go outside your market to find those skills to drive a new direction for your company."
It's similar for NSCA members. "We have to recruit AV system designers non-stop," says executive director Chuck Wilson.
"I've estimated within NSCA members we need around 12,000 new staff members annually and today we have programs producing around 500. That's a big problem we have to address."
Read more 2018 predictions with CI State of the Industry 2018: The Incredible Shrinking AV Industry
NSCA is taking steps to address that challenge with its Ignite program and most recently a new internship and mentoring program.
Among the steps AVIXA has taken to address the talent obstacle is its education grant program.
"Any business is only as good as its talent. Recruiting and retaining talent, from my personal perspective, has always been the No. 1 focus for building a business," says AVIXA executive director David Labuskes.
"I don't think you can be successful in an industry at the top-edge of creating experiences like AV without attracting and retaining high-quality talent. I will say talent attracts talent. I think that, as a business owner in this industry, you need to look at the capabilities of your leadership team and ensure that they are relevant to the workforce that exists today."