These Numbers Prove The AV Integration Industry is in Dire Need of More Young People in 2018 and Beyond
The AV integration industry is comprised of mostly middle-aged and older males. What message does that send to the next generation? Not a sustainable one.
Leave a Comment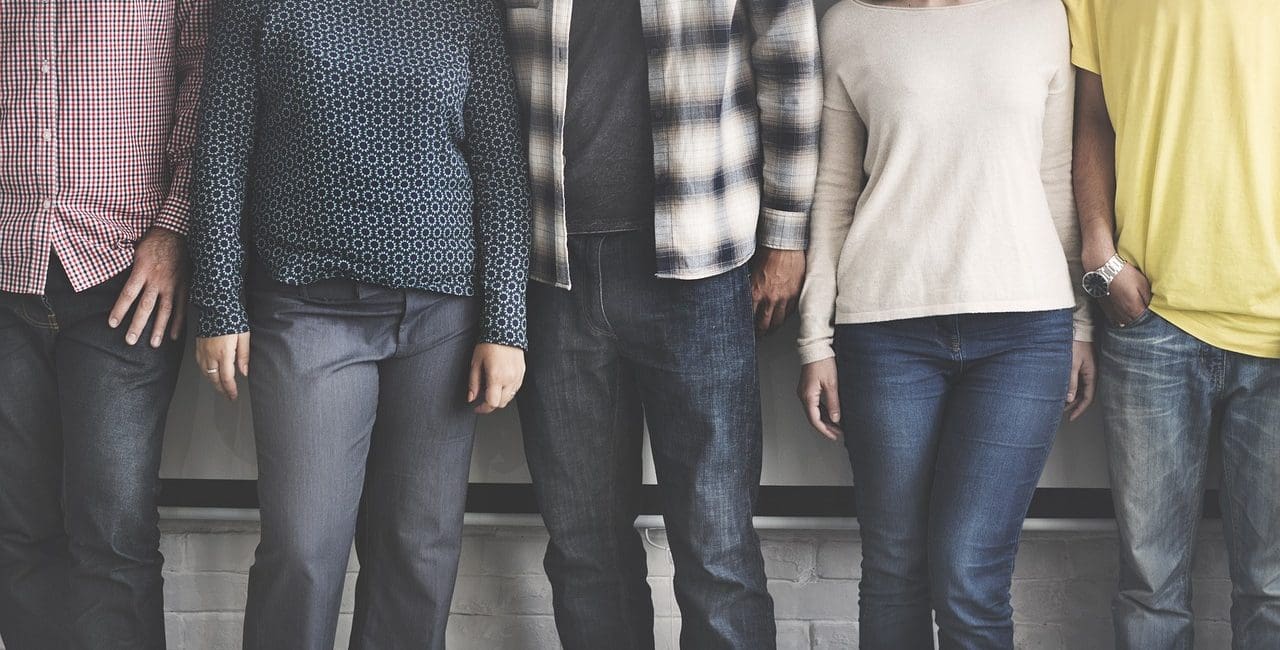 Guess what, AV integration industry in 2018: You are an approximately 60-year-old man.
That might come as a surprise to some of you. Particularly to the 12 percent of individuals taking the annual Integration Business Outlook study, conducted annually by Commercial Integrator and NSCA, who checked "female."
It's become a pretty standard joke that, when you attend a conference in the AV integration industry, you can scan the crowd and perceive a sea of older white males. Although we didn't ask about race in our annual survey, the results didn't do much to quash that perception.
Over a third, 34 percent, report that they're between 55 and 64 years of age. The next most populated group at 25 percent is 45 to 54. Only 9 percent say they're under 34 years of age.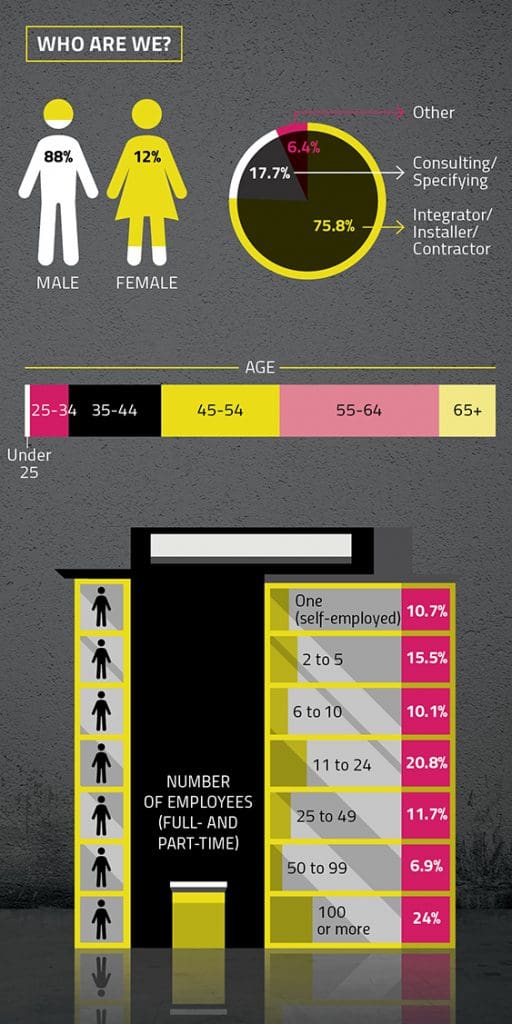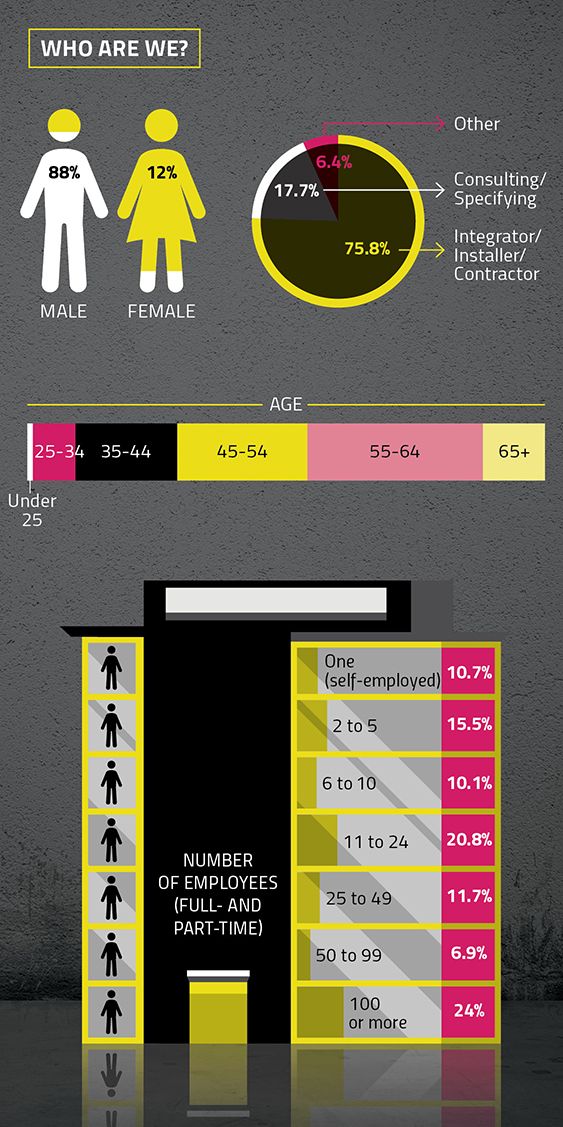 We ask these questions not to wag a finger at the industry.
Having some basic information about age and gender of the survey participants, we think, helps add valuable context as we review the data from the 188 respondents who took the 2018 edition of our survey.
We also learned that nearly a quarter, 24 percent, of survey respondents work for a firm with 100 or more employees. Meanwhile, there are still a lot of small, mom-and-pop-type companies in the AV integration industry, since 37 percent have 10 or fewer employees.
Read more 2018 predictions with CI State of the Industry 2018: The Incredible Shrinking AV Industry
The meat of the industry, although at 40 percent it's far from an overwhelming majority based on our survey, has between 11 and 99 employees.
If there's a takeaway from this industry demographic information, it's that the industry needs to get younger and less masculine.
Imagine if you were a young, technology trained, enthusiastic employment prospect. Would these numbers — 88 percent male and an overwhelming majority over 50 years old — appeal to you?
The industry needs to work on its demographics.
If you enjoyed this article and want to receive more valuable industry content like this, click here to sign up for our digital newsletters!