NAB 2019 eSports Exhibit Is Platform for Absen LED
During NAB 2019, an eSports experience area highlights Absen LED solutions including Aries Series 1.5mm and Polaris Series.
Leave a Comment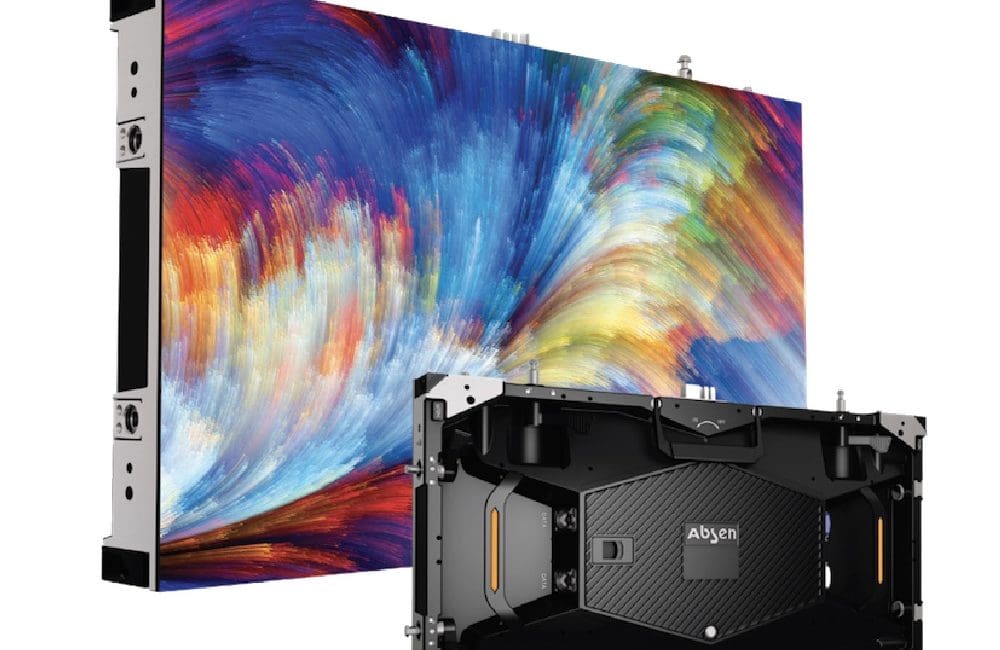 The popularity of eSports and unquantifiable opportunity for AV integrators to get involved is on display at NAB 2019. A great example is at Absen Inc.'s booth No. SL10010 where an eSports Experience Area provides a platform for displaying a Polaris Series video wall gaming environment.
The eSports Experience Area will likely lead many NAB 2019 attendees to learn more about the new Absen Aries Series 1.5mm. It's Absen's first NNP display that has been specially designed to meet the growing demand for sub-2mm fine pitch Absen LED in the rental and staging market, according to the company.
Supporting HDR10 (high-dynamic-range) standard, the AX 1.5mm allows for a much broader range of colors, while being road-rugged thanks to its corner edge protection. The series utilizes Common Cathode Technology for improved brightness and lower heat dissipation
More on Absen Aries Series 1.4mm (via press release):
In addition, the AX 1.5mm is also ideal for fixed installations due to its 27.5" cabinet size, achieving a 16:9-aspect-ratio. This makes it easy to replace existing LCD video walls as well as supporting full front service to meet the needs of AV system integrators for fixed installs.

To best showcase the new Aries Series, the Absen team has teamed up with Green Hippo, a specialist media server manufacturer and Notch, a real-time generative content program, that will be driving unique, interactive content which attendees can engage with as they walk by the video wall.

Surrounding the AX 1.5mm wall are four additional video walls of the new N Plus 3mm & 4mm Series which are ideal for today's retail, House of Worship, transportation and corporate environments. All the walls will be driven by the Hippotizer Boreal+ media server.
More on Absen eSport Experience Area (via press release):
Also being featured in the Absen booth, is the Polaris Series which will create two large video walls creating a gaming environment for attendees to play and enjoy.

Thanks to the Analog Way Pictureall media server and their 4K seamless switcher, Nextage 16, the walls will feature engaging content in a PIP format along with popular video games through two Nintendo Switchä units such as Mario KartäDeluxe 8, FIFA 18, and Super Smash Bros.

This Polaris Series brings rental and stagers better speed, agility and flexibility by improving ease of assembly and dismantle, creative curvability and increased contrast.

Utilizing Absen's Common Cathode Technology, the Polaris Series also provides:
20% lower heat dissipation
Higher Absen LED lifespan and uniformity
20% higher brightness
Lower power consumption
The series offers a pixel configuration range of 2.5, 2.9 & 3.9 including Pro and XL levels offering higher brightness of up to 5,000 nits and panel size of 500mm x 1000mm.