MSPs and IT Professionals Assess AV Integration
Thought leaders from The ASCII Group evaluate AV integrators' readiness to tackle network deployments, enterprise-grade cybersecurity standards and more.
Leave a Comment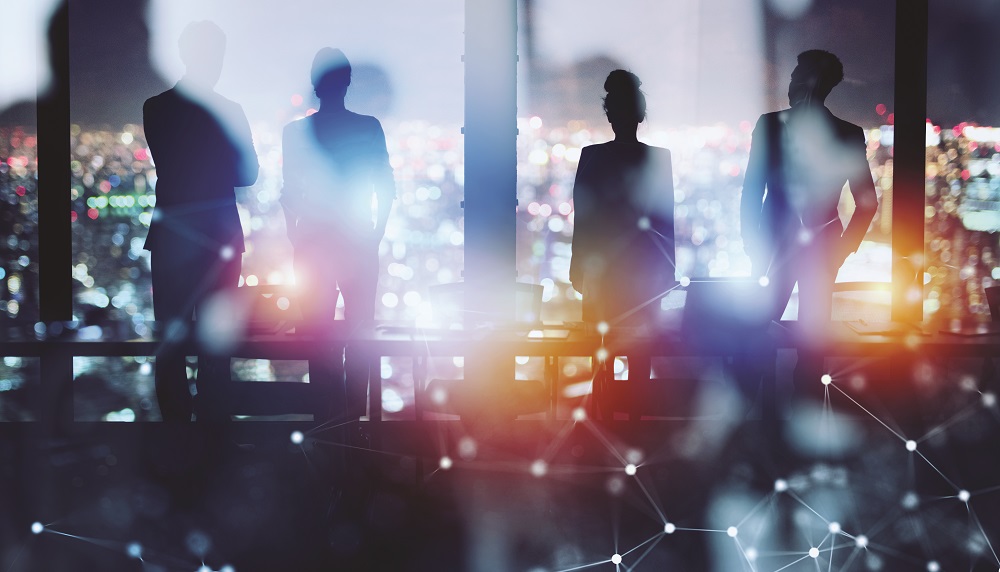 Editor's Note: This story about MSPs, IT and AV was originally published on January 25, 2023. Since, we have updated it with additional links and further fact-checked its contents.
In the January 2023 issue of "The Service Desk" column, Commercial Integrator and its organizational partner, The ASCII Group, decided to do something a little bit different. Usually, this column features a long-form thought-leadership contribution from a single ASCII Group member; this time, however, we offer the perspective and wisdom of five thought leaders whose firms are part of the organization.
The ASCII Group is, of course, the oldest and largest group of independent IT solution providers, systems integrators, MSPs and value-added resellers. We asked some of the foremost minds in the group for their thoughts on areas of interest to commercial AV integrators — namely, whether AV is transforming into IT, how integrators and MSPs can better leverage each other's strengths, and whether AV integrators are ready to handle enterprise-grade cybersecurity.
Below, we present comments on all those topics — and much more — from the following panelists: Paul Parisi, president and founder, SaviorLabs; Marc Bodner, senior director of business development, American Technology Services; Mike Bloomfield, president geek, Tekie Geek; Stephen Switzer, president and chief technical consultant, Switzer Business Solutions, LLC; and Victor Salicetti, president and CEO, AmericaVen. 
If you want to add your voice to this conversation about MSPs, IT and AV, please email Dan Ferrisi, group editor, commercial and security, Emerald, at dan.ferrisi@emeraldx.com.
Commercial Integrator:
Do you believe that if AV integrators are not already IT companies, they need to begin transforming themselves into IT companies? Why or why not?
Parisi: Possibly. Having personally done both, they are very different skill sets. They're working with similar tools and concepts, but, again, very different. It is not unlike the relationship between IT companies and electricians. Electricians, to date, have mostly focused on wiring and related "projects." I choose the word "projects" deliberately; most electricians and AV integrators do not constantly revisit a site to manage their installations. Electrical work is typically one and done — that is, a project. Similarly for AV integrators — again, one and done. 
What homeowner or corporate user wants to relearn a new AV system? None that I have met. They want it to just work, and, given the narrow scope of the solution (AV focus), it doesn't make sense to constantly change things. I do believe that both electricians and AV integrators will need to homogenize themselves through acquisition of the other and acquisition of MSPs. Remember that the MSP has a target-rich environment, as security is top of mind. So, it is going to be more challenging for an AV integrator to acquire a well-executing MSP. 
Bodner: It cuts both ways. They certainly need to become more IT savvy and knowledgeable. It's debatable whether they need to transform into an IT company or develop the capabilities to properly partner with IT companies, support the needs of their partners and clients, and provide the level of service that IT companies require in their strategic partners. What is not debatable is convergence, and the MSPs, IT providers and other ecosystem partners had better be prepared for it. 
Bloomfield: Being an AV integrator does not make you an IT company, just as being an IT company does not make you an AV integrator. Both have different specialties and expectations. However, it is possible, with the right staff, leadership and determination, to have a company that does both. No, I do not think all AV integrators should transform themselves into IT companies. For many of the smaller companies, it makes more sense to find an IT provider you can partner with that can handle the network design, implementation and security. 
Switzer: Traditional AV integrators tend to lack the competencies of designing or adapting to an IT infrastructure, and only the largest will be able to acquire the skills needed to handle the ever-increasing demands of migrating content delivery to IP network transport. The smaller companies will not tend to have the technical prowess to handle it appropriately. 
Salicetti: As a systems integrator, we have two technical departments: audiovisual and information technology. I can tell you that each department supports the other not only on our business operations but also on almost all projects. Most of the AV techs know more basic IT networking than the IT techs know basic AV systems. I don't believe AV companies need to become IT companies, but they do need IT-knowledgeable AV techs to integrate current AV systems. 
CI:
As AV systems increasingly move onto the network, are there additional opportunities for AV integrators and MSPs to cooperate, leverage each other's competencies and synergize?
Parisi: Personally, we are already doing this. It used to be that MSPs did not know all that much about security. But, nowadays, "everyone" knows about security. No doubt, AV integrators are a bit behind that curve (i.e., they know what they know, but they don't know what they don't know). Technically, it is wise to properly segment LANs using VLANs and mature firewall- and switch-based security. Manufacturers of AV devices are only beginning to think about how secure their devices actually are. IoT has similar issues of its own. Security is not a "one-and-done" but, rather, more a do-do-do. Remember that hackers are drooling over hacking TVs, receivers and the like. 
Read: Hackathons and Cash for Hackers: What the AV Industry Needs
Bodner: No doubt. It's at the very least a good move for both. And IT companies will find it easier to resell AV products than AV integrators will find it becoming a full-blown IT service provider. So, rather than risk losing business to MSPs, the AV guys better be ready to partner. 
Bloomfield: Absolutely. For many AV integrators, finding an MSP to partner with could be extremely helpful. This MSP could help in all the network design and implementation, and in the most important part: securing the environment. The days of AV integrators coming into an office and setting up rogue routers and network devices has to come to a stop. Most MSPs will simply block IP traffic to these rogue devices anyway, making for a service call on your end to troubleshoot an issue that could have been avoided by simply working with the IT provider. 
Switzer: Besides the largest AV integrators that develop the skills in-house, I believe that most AV integrators should, and will, partner with a local MSP or IT service company to guide them through proper network integration. Though many companies receiving the installation will already have an IT company or level of in-house expertise, those that do not, or that are in the market for change, will be open to engaging the IT company that the AV integrator suggests working with. Likewise, a well-trusted MSP will be able to suggest an AV integrator to the customer, who then will have immediate trust and confidence. The synergies created by these partnerships will help to grow both companies. But I don't see how it could be exclusive on either side. 
Salicetti: Absolutely. Any current AV system needs to integrate into the IT network — preferably, via its own VLAN for ease of management and operation. In many cases, bandwidth requirements impact the IT infrastructure (e.g., IPTV). 
CI:
What is your assessment of AV integrators' readiness to handle enterprise-grade cybersecurity standards and deploy network-based systems for FedGov customers, financial institutions, etc.?
Parisi: There may be some out there that think they are ready. And the majority may think they know it. We see that with many MSPs, as well. But security is just not that simple. In the government and financial spaces, there will be not only separate physical networks but also completely different infrastructure. The top-tier AV integrators that government and financial customers would hire are more than likely capable of meeting the need. The issue comes the next level down and below. Again, it just isn't that simple. Remember: An unperceived problem is treated as "not a problem." This is the point where many AV integrators are today. Here is the question I will leave you with: Are AV integrators willing to tell their customers they have to spend more money to be secure? That will be a hard conversation.
Related: AVoIP Can Bolster Your Business with Government Agencies
Bodner: I am sure there some who are ready, but, for the most part, the AV equipment vendors (and the equipment itself, in some cases) are not ready. CMMC [Cybersecurity Maturity Model Certification] and other compliance standards are in flux, changing as the industry evolves and as threats grow. And the AV suppliers will need to become compliant and be prepared to remain compliant. This is another reason why partnering with IT companies will be good for the AV guys. 
Bloomfield: As I mentioned earlier, AV integrators are not IT providers, and many do not have the readiness or ability to handle enterprise-grade cybersecurity standards. Most AV integrators do not understand security, as there has been zero need until recently. Therefore, again, it is important for most to work along with an IT provider to help in this area. 
Switzer: The AV integrators that I've interfaced with have field techs who barely understand IP networking, if they understand at all. With this lack of expertise in the field, the standard that the installation is judged by is, "Does it work?" That is not a standard of security, compliance or efficient delivery of content. A basic understanding of IP networks is the first hurdle for integrators to get past. And, without industry growth toward competence, there can be no reasonable expectation of the security of the installed solution. As such, the industry, in general, is not ready for meeting the demands of cybersecurity compliance. This all comes back to the customer. We, as IT providers, need to educate them to understand what questions to ask of other vendors who interface with their network. If the customers start demanding secure installations of IP-enabled systems, the industry will have to adapt to the new demand. 
Salicetti: I feel that most AV integrators are not handling cybersecurity because they feel it's up to the client's IT department to set the cybersecurity framework on the AV network. However, AV integrators that have IT staff in house would benefit from understanding the cybersecurity standards that each industry or client follows, as well as for their own operations. NIST [National Institute of Standards and Technology] Cybersecurity Framework would be a good start for AV integrators to follow internally to close the gap to readiness.
Editor's Note: The conversation about MSPs, IT and AV will continue far into the future. Please check CommercialIntegrator.com daily for the latest updates.
If you enjoyed this article and want to receive more valuable industry content like this, click here to sign up for our digital newsletters!