NSCA's Excellence in Business Awards Is So Much More Than a Contest
Deadline to submit to NSCA's 2019 Excellence in Business Awards (EIB) is fast approaching. Here's why you should step up and apply.
Leave a Comment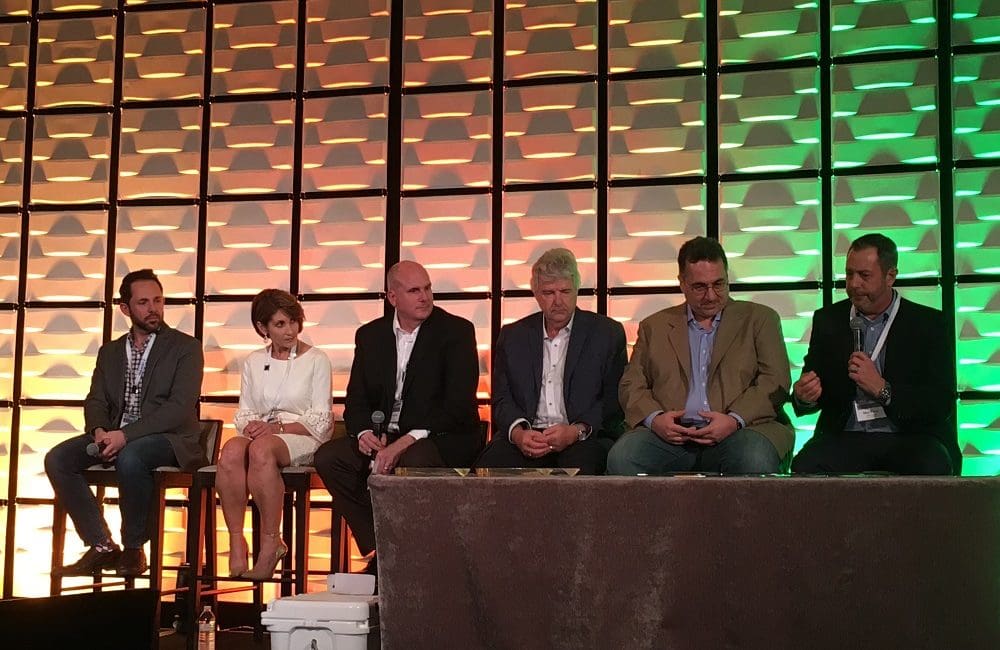 Chances are, you know about some past winners of NSCA's annual Excellence in Business Awards. For one thing, you've read about them in Commercial Integrator. If you think your company deserves similar recognition in 2019, you'd better act quickly. The deadline for NSCA's 2019 Excellence in Business (EIB) Awards submissions is January 18.
NSCA EIB Awards recognize several categories:
Business Performance (establishing methods for accurate job costing, new ways to trim operating expenses, etc.)
Employee Engagement (corporate culture exercises, increasing job satisfaction, etc.)
Differentiating Strategies (implementing new sales strategies, growth strategies, etc.)
Strategic Transformation (entering new markets, increasing RMR, etc.)
Customer Experience (increasing customer satisfaction scores or repeat business, etc.)
Talent Development (cross-training, onboarding, recruiting, career development, etc.)
Submit Your NSCA EIB Awards Application Now
As NSCA puts it, the EIB Awards "recognize integrators that address challenges head-on by implementing tactics and strategies to improve business performance."
It's more than that, though. The companies that earn Excellence in Business Awards help move the AV integration industry forward. That's more significant than the recognition winners receive throughout the year via Commercial Integrator and NSCA or the reduced price on admission to the 21st annual NSCA Business and Leadership Conference ($899 versus $1,499), which takes place February 27 to March 1 in Tampa, Fla.
My Take on NSCA's Excellence in Business Awards
It's no secret that Commercial Integrator enjoys a valuable partnership with NSCA. It was before Commercial Integrator even released its first magazine issue in 2011 when NSCA executive director Chuck Wilson and I bonded about our shared strategy – to be a business resource for an industry driven by passion for technology solutions.
 In a lot of ways, NSCA's Excellence in Business Awards encapsulates that goal. It's when NSCA identifies business mentors for the industry. Each winner is represented on a panel discussion during the opening night of the annual BLC.
As editorial director of CI, I won't lie to you, I do a disproportionate amount of my editorial planning for the rest of the year during that panel discussion. So does editor-at-large Craig MacCormack.
It's when we not only learn about some of the business challenges that keep integration firm executives up at night but when we recognize solutions.
Our goal at CI, part of that shared strategy with NSCA, is to convey these stories to the folks in the industry that aren't in the room – and to keep the dialog going for those that are.
I remember sitting up close to the stage at the 2017 BLC and watching Christina De Bono, president of EIB-winning ClearTech Media, talk about the soul-searching at her integration firm that led to an out-right commitment to pursuing service revenue.
She was on the cover of Commercial Integrator about two months later.
Last year at the 20th annual BLC, Craig recognized that EIB winner ET Group was doing something extremely unique with its management structure. He knew there was much more to the story than what was revealed on stage.
In November ET Group CEO Dirk Propfe became the face of one of our most interesting cover stories we've done.
We can't wait to learn about  the NSCA's 2019 Excellence in Business Award winners on opening night of BLC in Tampa. Does your firm have what it takes to be represented on stage?