Sam Taylor, formerly of Exertis Almo: AV Living Legends #22
The former Exertis Almo executive reflects on a remarkable career, including helping to drive the distributor to $1B in revenue, and the virtues of 'coloring inside the lines.'
Leave a Comment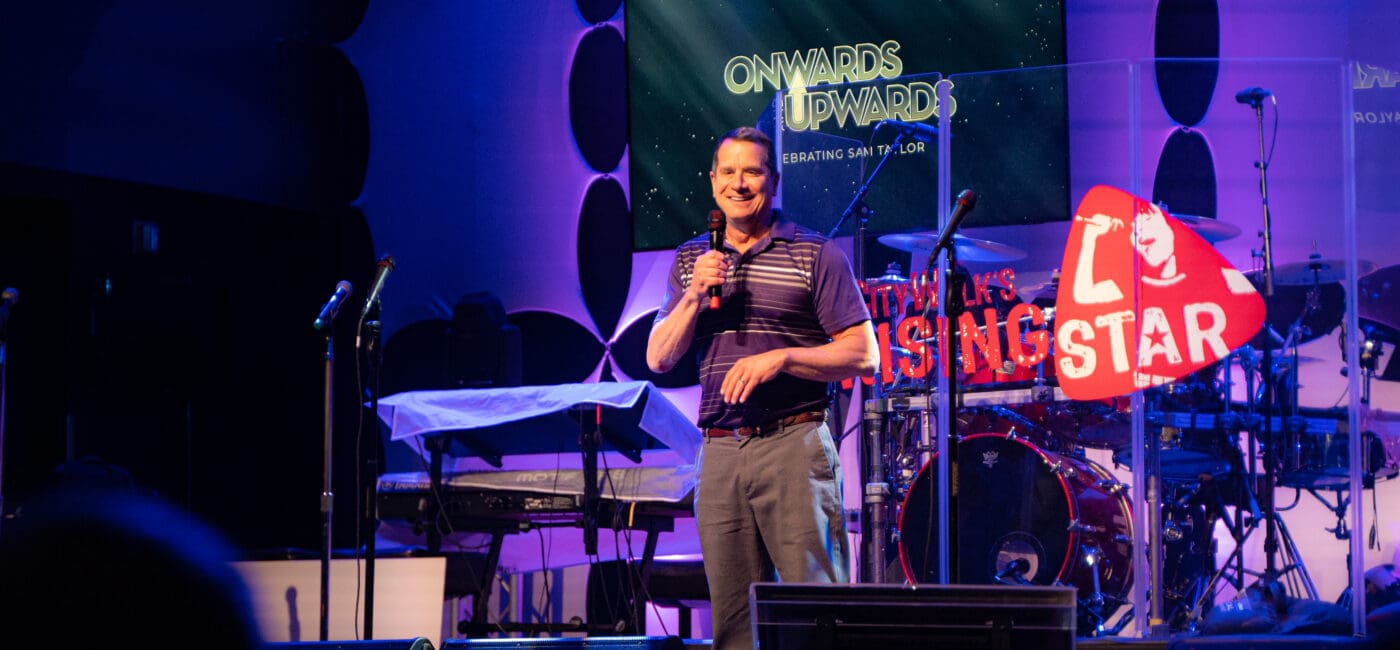 Sam Taylor, formerly executive vice president and COO of Exertis Almo, is the definition of what #AVLivingLegends are. He retired earlier this year, putting a cap on a career in which he's driven organizations to new levels of success. It's fitting that, in his final year at Exertis Almo, the value-added distributor reached $1 billion in revenue.
Of course, the #AVLivingLegends series exists to celebrate the women and men whose lives and careers have shaped our industry. This ongoing series is a way of sharing their reminiscences, anecdotes, achievements and words of wisdom.
Read on to learn about the career trajectory that Sam Taylor, formerly of Exertis Almo, followed, including how his relationship with the distributor came to be. He also shares a few secrets to his longstanding success, including why he always "colors inside the lines."
And if you'd like to read even more coverage relating to our #AVLivingLegends, check out our hub page, which includes direct links to every living legend!
Commercial Integrator: What motivated you to join the commercial AV industry? What has kept you motivated and engaged in the decades that followed?
Sam Taylor: I started my career as a metallurgical engineer working for Bethlehem Steel, Armco Steel and then a German company making process-control equipment for steel mills. It was a great experience, as I traveled to many countries around the world.
Unfortunately, all these companies were struggling, as most of the steel mills in the U.S. were under great pressure from imports. I was getting an MBA at night, but I decided I wanted to get out of the metals industry and into the computer industry, which was taking off. So, I switched from an MBA to a master's in computer science, thinking I might be a computer engineer. However, I have always loved AV. I was the guy who my friends and family would call when they needed help hooking up their TV or stereo system. In the summer of 1987, I took a sales job for a small company out of northern Virginia that sold AV gear to resellers. And that's how it all began.
I have thoroughly enjoyed the "evolution of AV" that I witnessed and got to be a part of over the 36 years I spent in this industry. Once you're an engineer, you will always have that in your DNA. I used to tell people I was a "recovering engineer." To be honest, what really kept me motivated and engaged were the great people in AV. I have made so many lifelong friends over the years, including my wife!
CI: Reflect on your role as both a mentee early in your career and as a mentor at Exertis Almo. Who helped shape the trajectory of your professional life, and how have you tried to help shape others' careers?
Sam Taylor: My father was the person who helped me the most in my professional career. He was one of the smartest people I have ever met. He got his PhD in electrical engineering from Carnegie Mellon, and he was a director of research for Gulf Oil. One of the things that made my father unique is that he treated everybody with the same respect and courtesy, no matter if they were the president or the janitor of Gulf Oil. He was always interested in learning, and he taught me that you can learn something from everyone you meet.
Another way that my father influenced me was with his honesty. I remember, one time, in high school, I returned a defective receiver to the store. They accidentally gave me two back, which I discovered when I got home. When I told him what happened, he immediately made me drive back to the store and return the second receiver. And that's been a guidepost throughout my whole career. I am a rule follower. Life is much simpler when you color inside the lines and don't entertain shades of gray!
CI: What's the most memorable story/anecdote of your career in commercial AV?
Sam Taylor: One of my most memorable sales calls was to the Pentagon in late 1980s. This event occurred a few months after we had bombed Libya because of a suspected terrorist. I was with my boss — the president of our company — calling on one of the top Air Force generals. We were there to show him a new printing technology that produced near-photographic-quality images and that was much superior to inkjet printers.
The general was a very tall man, and he had an impressive wood-paneled office. I felt like I was in a scene from a movie. He sat at his large desk, and we sat on the other side. My boss pulled out print samples of declassified satellite imagery from both our new printer and an inkjet printer. He studied both images for about a minute in silence. Suddenly, he slammed his fist on his desk with tremendous force and said in a loud voice, "If I had had your printer, I would have nailed him!" My boss and I were in shock. The general said that he wanted to switch to our printers as soon as possible, and he politely ended the meeting. We got a lot of business from that sales call!
CI: What has been your biggest professional regret to date? What was your greatest professional accomplishment at Exertis Almo?
Sam Taylor: Honestly, I do not have any regrets. I did have one major career disappointment, but that's what led me to Almo. It was a tough time at Electrograph when we couldn't survive the recession of 2008/2009. We had to lay off 240 people, me included. This was especially difficult, as we had been very profitable and had never had a late payment. But we lost our vendor credit lines due to too much debt on our balance sheet. I knew there was still potential to restart what I had been doing for 22 years. So, I put together a business plan and went to many different distributors with my plan. Almo was the best fit.
They took a big leap of faith, as they hired me and 22 employees from Electrograph. We had no vendors, no customers and no inventory — just 22 dedicated people. We grew from absolutely nothing to being the largest distributor in pro AV.
As for my greatest professional accomplishment, in my final year at Almo, I was able to reach a goal I had had for over 25 years: to grow the business to $1 billion in revenue. When we closed our fiscal year this past March, that goal became a reality!
CI: What's the best advice or pearl of wisdom you either received during your career or came to realize on your own?
Sam Taylor: Treat everybody with respect and dignity. Learn something from everyone you meet. And always color inside the lines.
---
Would you like to nominate a peer or colleague — or perhaps yourself! — to be featured in this #AVLivingLegends series, just like Sam Taylor, formerly of Exertis Almo, was? If so, just email Dan Ferrisi, editor-in-chief of Commercial Integrator, at dan.ferrisi@emeraldx.com.
If you enjoyed this article and want to receive more valuable industry content like this, click here to sign up for our digital newsletters!