Cory Schaeffer: AV Living Legends #3
Cory Schaeffer, an icon in the AV industry, speaks on being inspired and inspiring others, as well as her commitment to championing women.
Leave a Comment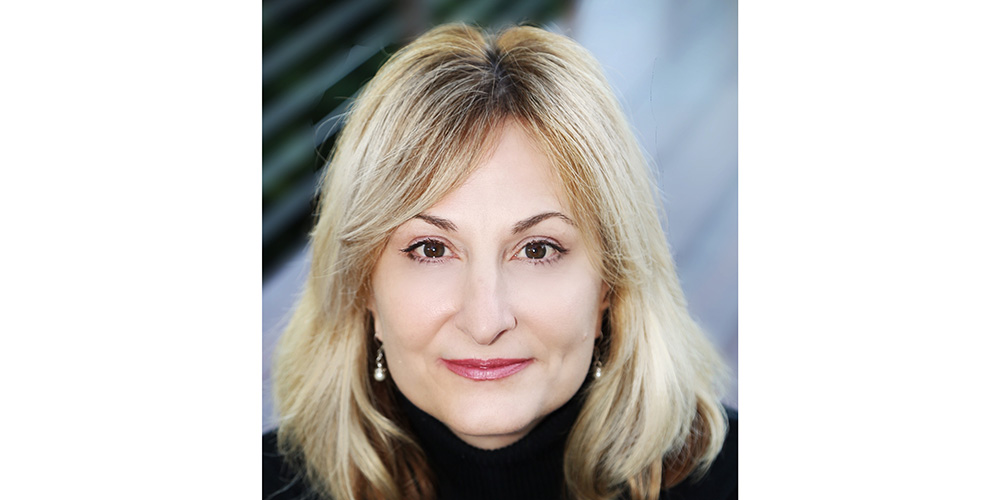 Commercial Integrator continues our #AVLivingLegends series, which champions the men and women who have made our industry what it is today, by profiling Cory Schaeffer. Schaeffer is an icon in the AV industry. Now retired, she was formerly director, Alliances and Ecosystem, for Q-SYS. Moreover, she was co-founder of Listen Technologies, where she inspired and motivated countless AV professionals in their careers. Schaeffer's legacy also extends to her immeasurable efforts to empower women in the AV field by co-founding the AVIXA Women's Council.
Here, CI and Schaeffer embark on a journey that captures not only her legacy but also her ongoing commitment to empowering women in the AV industry.
Commercial Integrator: What motivated you to join the commercial AV industry? What has kept you motivated and engaged in the decades that followed?
Cory Schaeffer: Honestly, I fell into the AV industry when I was looking for a job. I was paying my way through college and needed money. What I found was a career where I was surrounded by passionate people who clearly loved what they were doing. Their passion became contagious, and I wanted to be a part of this industry.
I tapped into the passion of others by asking them to teach me what they knew about technology and business. Moreover, I love a good challenge, and what has kept me engaged for decades is that there is always something new to learn in both business and technology. I love learning and I enjoy building relationships. I have made lifelong friendships and I'm so grateful for this industry and for the opportunities I've had.
CI: Reflect on your role as both a mentee early in your career and as a mentor later in your career? Who helped shape the trajectory of your professional life, and how have you tried to help shape others' careers?
Cory Schaeffer: I don't even know where to start about who shaped the trajectory, as the list is so long! When I was starting out, I was in a position where I had no experience.  And, so, I worked extremely hard to earn the respect of those around me. When I first started managing independent representatives, there were three who were willing to guide me: Jim Starin, Mike Oltz and Tim Schaeffer. Jim had a large rep firm out of Chicago, Mike had a large firm in NYC and Tim had a large firm in Los Angeles. They connected me with other sales managers from other manufacturers. They also taught me that reaching out for help from others would serve me well in my career.
Spenser Bullins from a firm named Long Communications was another mentor and taught me how to work with system integrators. He was extremely generous with his time, and he taught me a great deal.
After several years under my belt, I continued to have mentors along the way: Ron Camden of Biamp, Dave Bright of Kramer and Brandy Alvarado-Miranda of BAM! Marketing & PR. Each helped me in different ways, and I continue to stay connected with them as friends.
I've also tried to be as generous as I can to anyone reaching out for help in their careers, because so many people have been so generous to me. There is one group that I'm passionate about and that is helping women. I want to help women get into our industry and in leadership roles. We simply do not see enough women around the boardroom table.
CI: What's the most memorable story/anecdote of your career in commercial AV?
Cory Schaeffer: I was traveling in Chicago with one of my reps early in my career when I was pushing him for new business and asking him to find integrator partners who focused on conferencing. He explained that he "knew everyone" in the business and that I would have the opportunity to see them all. He explained that no one was that focused solely in this vertical though. When we had an appointment cancelation, he asked one of his new sales guys for a "fill-in" appointment. His sales guy gave him a name of a company that wasn't familiar to him. But we slotted them in, and they were the last meeting of our trip.
The meeting went well, and they asked to keep the sample/demo case, stating that they had a potential opportunity. If the demo system worked, it would be one sale. I agreed to leave it with them for two weeks. What came out of that meeting and demo was my first $500,000 purchase order, and this account became our largest integrator!
What we had fallen into was an opportunity where another manufacturer had been in a trial program with a large client for over two years and the trial had some hiccups, so the client and integrator were looking for other options. This experience taught me that we need to stay open and curious. We never really know "everyone" as neither this rep nor I were even aware of the opportunity or the customer until the PO came in.
CI: What has been your greatest professional accomplishment to date? What has been your biggest professional regret to date?
Cory Schaeffer: My biggest accomplishment, or, rather, the one I'm most proud of, is that I'm known for being an advocate for women in the industry. I've worked hard to help other women gain opportunities. My biggest regret to date is that the number of women in the AV industry is still too low. We need these numbers to be on par with the number of men. And for that reason, I will continue to do more work in this area. I retired in mid-2022. However, I will continue to work to be a champion for women. In retirement, I'm an advisor to the newly established non-profit Women in AV/IT (WAVIT).
CI: What's the best advice or pearl of wisdom you either received during your career or came to realize on your own?
Schaeffer: Managing people can be challenging. However, if you outline expectations with them, you're off to a great start. Taking time to discuss and agree on desired outcomes is important in establishing a solid working relationship. It's also the key to holding someone accountable. Yet, all too often, this isn't discussed and can lead to unnecessary frustration.
---
Would you like to nominate a peer or colleague — or perhaps yourself! — to be featured in this #AVLivingLegends series? If so, just email Dan Ferrisi, editor-in-chief of Commercial Integrator, at dan.ferrisi@emeraldx.com.
If you enjoyed this article and want to receive more valuable industry content like this, click here to sign up for our digital newsletters!