The ABCs of Pro AV: A Complete List of Audio Visual Acronyms and Their Meanings
A list of the most well-known audio visual acronyms relevant to the pro AV industry today — because, goodness knows, we could use a reference!
Leave a Comment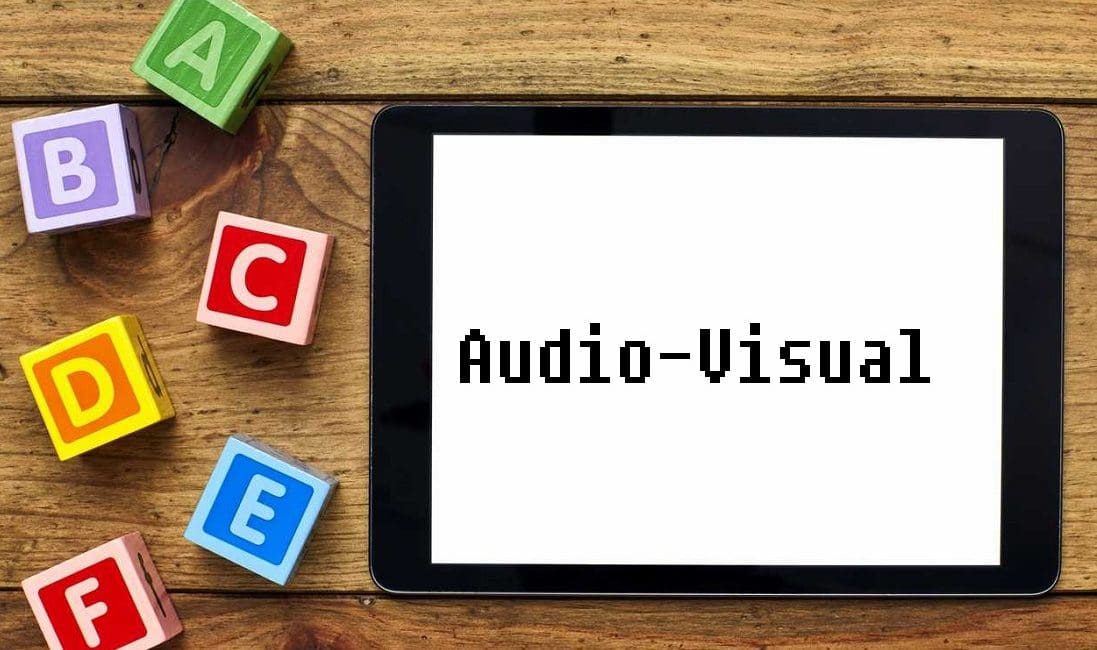 The pro AV industry is full of technical jargon that, admittedly, makes it a little hard for outsiders to comprehend the very scope of what services are offered within it. That's why we've created this easy reference guide to the most well-known audio visual acronyms.
AudioVisual Tech Protocols
AVoIP – short for "AV over IP," or the transfer of audio visual data over an client's IP network.
SDVoE – "software-defined video over ethernet;" this refers to an AVoIP protocol that utilizes off-the-shelf ethernet switches.
HDCP – "High-bandwidth Digital Content Protection;" a form of copy protection (scrambling of signals) that prevents copying of audio & video content as it travels across cables or connections.
HDMI – "High-Definition Multimedia Interface;" an uncompressed digital connector providing an interface between 8-channel digital audio and HDTV standards.
HDBaseT – "high-definition video, audio, power, home networking, Ethernet, USB, & control over category cable."
AVB – "Audio Video Bridging"
LED – "light-emitting diode;" a material that emits light when electricity passes through it.
OLED – "organic light-emitting diode;" a polymer or other organic substance used as a semiconductor in an LED
AV Industry Associations & Events
AVIXA – "Audiovisual and Integrated Experience Association," producer of InfoComm trade shows around the world, co-owner of Integrated Systems Europe and the international trade association representing the audiovisual industry.
AVUG – "AV user group"
NSCA – "National Systems Contractors Association;" not-for-profit association representing the commercial electronic systems industry and founder of such programs as IGNITE, Pivot to Profit, etc. Its annual Business & Leadership Conference gathers integration professionals for strategic presentations and networking.
SIA – "Security Industry Association" is a trade organization for security professionals.
USAV Group – Physical Security Alliance (PSA – see below) is the world's largest systems integrator consortium made up of the most progressive security and audio-visual systems integrators in North AmericaUSAV, a division of PSA, connects affiliates into an industry team consisting of integrators throughout the U.S., Canada, and Latin America, manufacturers and service providers, and industry associations to provide a collaborative network of experts.
PSA – Physical Security Alliance (PSA) is a systems integrator consortium made up of progressive security and audio-visual systems integrators in North America.
BICSI – "Building Industry Consulting Service International" tackles information technology and communication systems education.
CompTIA – "Computing Technology Industry Association;" association of over 8,000 companies providing IT certifications.
CTA – "Consumer Tech Association;" producers of CES (Consumer Electronics Show)
DSE – "Digital Signage Expo;" world's largest trade show dedicated to showcasing digital display and interactive technology solutions.
DSF – "digital signage federation;" not-for-profit trade group representing the digital signage industry and founders of the DSE.
ESPA – "Electronics Systems Professional Alliance"
CEDIA – Custom Electronic Design & Installation Association
PSNI – "Professional Systems Network International;" alliance of integrators, manufacturers, and distributors around the world and dedicated to creating industry standards.
BLC – "Business and Leadership Conference;" provides integration firm leaders with business insight, camaraderie, and innovation to help them improve sales and leadership skills.
ISE – "Integrated Systems Europe;" the largest pro AV trade show in the world. Moving from Amsterdam to Barcelona in 2021 to accommodate growth
AIA – American Institute of Architects
Audio Visual Acronyms for Business Practices
AVaaS – "AV as a Service;" An emerging solution coming from AV Integration firms that allows them to keep their customers up and running without sending a truck
CAD – "computer aided design"
LEED – "Leadership in Energy & Environmental Design;" The building certification standard used for the Green or Sustainable construction movement
OFE – "owner-furnished equipment"
RFP – "request for proposals"
ROI – "return on investments"
RMR – "recurring monthly revenue;" the thing many integrators are struggling to maintain
SaaS – "software as a service"
Miscellaneous Audio Visual Acronyms
CTS, CTS-D, CTS-I – "Certified Technology Specialist;" AVIXA's pro AV certification program (D for design; I for installation)
AV – "Audio-Visual;" if you're reading this list, you surely must know this one above all other audio visual acronyms.
VAR – "Value-Added Reseller"
ADA – "Americans with Disabilities Act"
APEX – "Audiovisual Provider of Excellence;" AVIXA program that honors member companies that achieve certain levels of employee certification and training
AR – "augmented reality;" formerly thought of as a gimmick, we're seeing its use in more creative display projects each year.
VR – "virtual reality"
AI – "artificial intelligence;" hotly-debated whether or not this belongs in the AV industry.
BYOD – "bring your own device;" a trend in corporate meeting spaces where customers are demanding the capability to join a meeting using only the tech they bring to it, such as a smartphone or laptop.
CCTV – "Closed Circuit Television"
FCC – "Federal Communication Commission"
PSIM – "Physical Security Information Management"
BIM – "Building Information Modeling"
MOAR – "Market Opportunity Analysis Report;" AVIXA reports focused on AV opportunities in particular vertical markets.
IOTA – "industry Outlook and Trends Analysis;" a series of pro AV reports by AVIXA that look at particular regions and the global AV market
DSCE, DSDE, DSNE, DCME, DSSP – The certifications for the digital signage industry as adopted by the DSE, DSF, and ISA. They stand for:
Digital Signage Certified Expert ( DSCE) the fundamentals course
Digital Signage Display Expert (DSDE) on displays
Digital Signage Network Expert (DSNE) on networks
Digital Content and Media Ex[pert (DCME) on content and media
Digital Signage Sales Professional (DSSP)
Don't see some audio visual acronyms which should have been on this list? Let us know by putting them in the comments below!
If you enjoyed this article and want to receive more valuable industry content like this, click here to sign up for our digital newsletters!