How HireSparks Overcomes AV Recruiting Challenges
Michael Sparks, founder of HireSparks, says the AV industry needs to do a better job of marketing its career opportunities to take on AV recruiting challenges. That's why his AV-specific recruiting firm acts as ambassadors for its customers.
Sponsored Content
Leave a Comment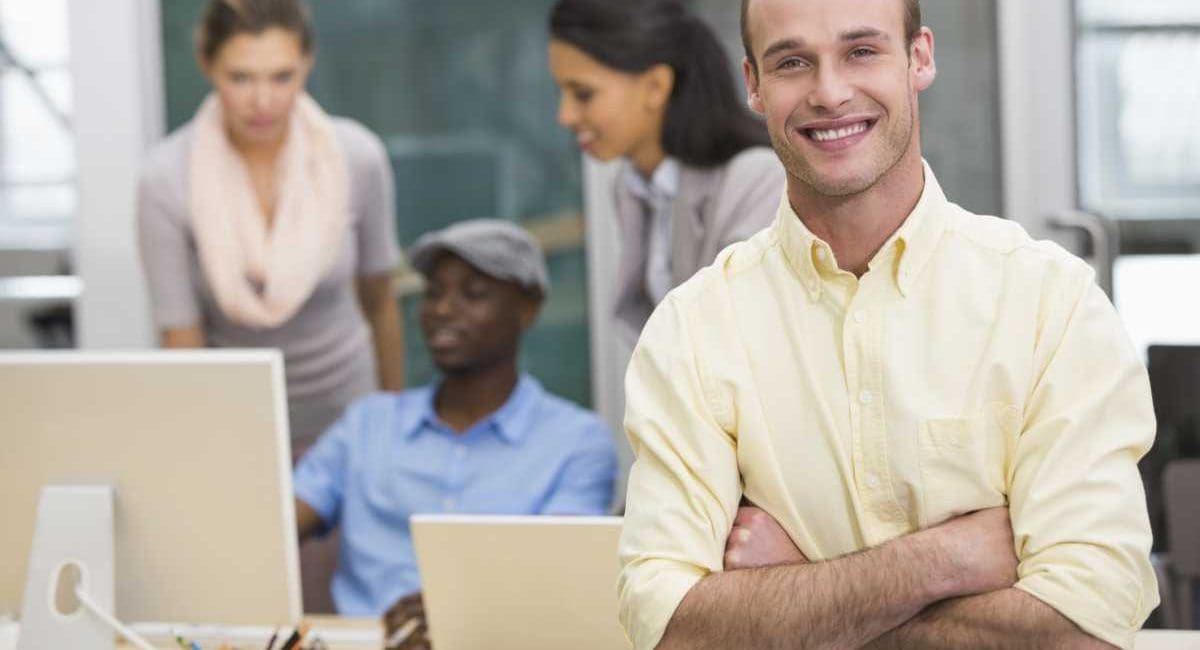 There's a significant difference between HireSparks and other AV recruiting firms that AV integration firms and manufacturers might hire.  The company, founded by Michael Sparks, is focused on the AV market — and, in doing so it, takes on the well-documented recruiting challenge that have plagued the AV market.
Sparks comes from a recruiting background. Working in business development for a large recruiting firm, he was tasked with recognizing and studying underserved markets. His research pointed to the AV industry — a market that offers tremendous career opportunities but one that isn't on most employment prospects' radars.
That led to the launch of HireSparks, which is focused on partnering with AV companies' human resources departments to help them overcome recruiting challenges and meet their growth goals.
We talked to Sparks about how HireSparks is in a unique position to do just that.
Why has the AV industry often struggled to recruit young professionals?
Sparks: In our business we get to hear the reasons directly from the people that we're recruiting. There are a couple of major reasons that stand out in my mind. No. 1 is AV has not done a very good job of branding itself to young people. There are a lot sexier technologies out there. Consider that Google just announced its Grow with Google program to bring young people transitioning out of the military into the Google technology world.
In the AV industry, guys look at entry-level hourly positions as dead-end jobs when they're really not.
We need an equivalent to market ourselves as an industry — to show a growth path, that career path from entry level to $75,000-$100,000 salaries that you can call a career, buy a house with and eventually retire.
In the AV industry, guys look at entry-level hourly positions as dead-end jobs when they're really not.
So we're doing the best that we can to market that career path to them. Especially if they come from a complementary industry like construction or military, it's important for us to sell them on our promising career path and the great companies we represent.
It's vital to show them it's not another hourly job from 9 to 6 every day and overtime. It's powerful to convey that they're going to immediately be going into a training program on a path to earning CTS or perhaps Crestron certification — that their work experience will be complemented with classroom training to bring them to that next level.
If they already have some supervisory experience or a military background, they might be fast-tracked into a lead position. Showing them how they can develop further into a project manager, engineer or a business manager is influential.
You mentioned the construction industry and military. Why are those both key AV recruiting focuses?
Sparks: I'll add high school to that list. Consider that, other than for engineering roles with our client organizations, college diplomas aren't as in-demand as they used to be. A high school education and a good attitude is really all that you need to get into an installer position with one of our clients.
 Many people transitioning from the military might not have college degrees, but they have great attitudes and work ethics.
Meanwhile, construction people have the advantage of already having worked with teams in a production environment against a deadline, having the responsibility of showing up on time, working long hours and working according to a plan and billing materials. That can transition very well.
With the military, there's an estimated 250,000 new U.S. veterans transitioning back into civilian life annually. These are young men and women with diverse backgrounds. By the way, this industry needs more women. We recently placed a gentleman who had been in the Marines for several years.
We estimate that he had over $1.5 million worth of signals and telecommunications training with the U.S. Marine Corp. He immediately went into a lead position with one of our integration clients at $67,000 to start. He's doing fantastic.
There are many stories just like that with all of our best clients and companies within the industry.
Should AV companies be doing more with internships?
Sparks: Integration firms can learn a lot from AV manufacturers. Every manufacturer that we work with has a robust internship program. They recruit those people directly from school or military into entry-level positions.
On the dealer integrator side, I've rarely seen an internship program or an internship job posted. They might out there, but they're not being communicated to the job market.
Integration firms should look at what's working for manufacturers and copy that success. It's a proven program.
You mentioned how important it is to sketch out and market career opportunities to prospects. Can you explain further?
AV employers should lay out the timelines, the career path and the salary escalations along that path. In our new career portal on the new version of our website we're doing a really good job of showing just that — from an entry-level role, all the way up through senior-level roles, what the required time is going to be to invest in this career and what the required training is going to be. We show escalating requirements as you move up the ladder and what's typically required certification-wise, training-wise.
On our new website, we show industry averages of salaries at each levels in each of the different branches as employees move up.
Most important to prospective employees is the salary part. On our new website, we show industry averages of salaries at each level in each of the different branches as employees move up.
That's whether it's through project management, engineering, programming, business management, sales, etc.
Bringing people into AV sales is also a huge challenge. You've got men and women out there with a couple of years of experience maybe selling IT solutions. Getting them to come and AV, they scratch their heads. What do you mean, AV? It's just not in their mindset.
So making that case to promising sales prospects is a big part of the career portal on our new website. We show branches in career paths that they can take within AV all the way up into the very, very high dollars that sales can achieve.
What specific ways does HireSparks work with AV manufacturing and integration firms on their AV recruiting goals?
Sparks: HireSparks is a specialized resource for a specialized industry. So we speak the same language as our clients; they don't have to educate us on the types of people that they're looking for, the types of backgrounds that these people have, what the different certifications mean. We start off with a lot more in common than they might have with another agency.
 In general, we complement our clients' internal AV recruiting resources. Most of our clients have an HR department and their own recruiters. We don't replace that. We are an additional tool for those internal human resources and AV recruiting organizations.
We typically work with the top performers in the industry, who typically have more requirements than the general market. So these HR organizations and really sophisticated AV recruiting teams are still hitting the wall with meeting those demands.
HireSparks offers specialization around the recruiting process. To the same degree that these companies are great at installing and integrating complex AV solutions, we bring that level of expertise to that AV recruiting process. It's a complementary relationship. We don't compete with their internal HR departments and we can kick them up to that next level of reach in the marketplace to meet their growth and sustainability goals.
Another thing we offer our clients is that 24 hours a day we knock on doors to potential employees for them. We're selling them to these employees. We're very much brand ambassadors for our clients. We're out there constantly telling all the other people in the marketplace what a great company they are, because they are.
If you enjoyed this article and want to receive more valuable industry content like this, click here to sign up for our digital newsletters!