All the InfoComm 2018 Training and Education Opportunities for Integrators
From one-hour classes to three-day workshops to hands-on experience to CTS tests, InfoComm 2018 training opportunities abound in Vegas.
Leave a Comment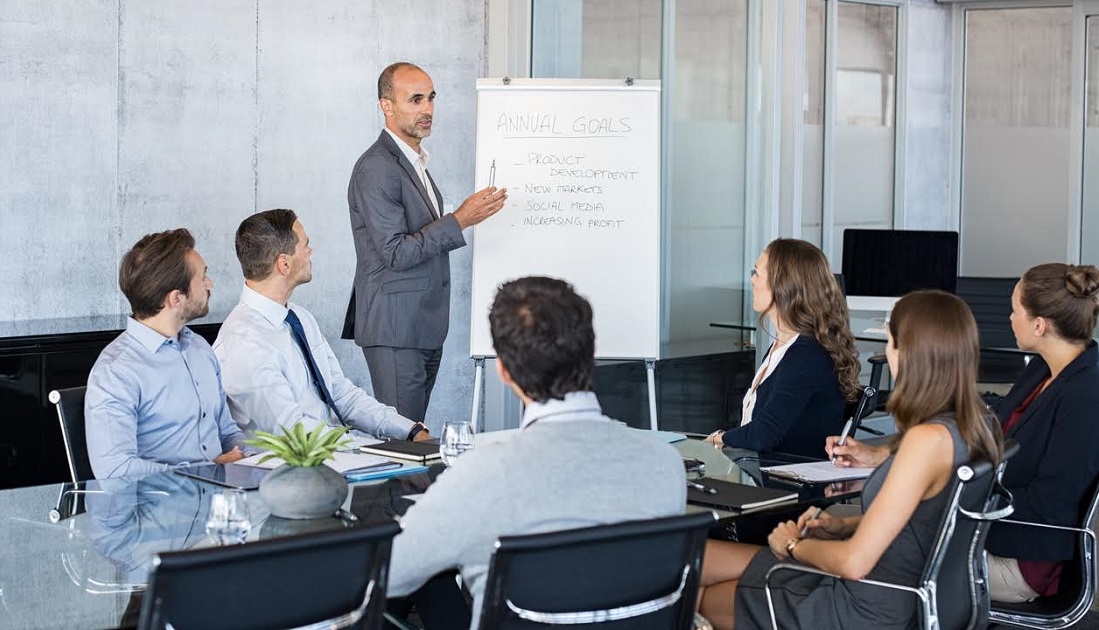 If you think InfoComm 2018 starts on June 6 when the Las Vegas Convention Center trade show floor opens, you're not getting your money's worth—and missing a lot of the show experience in the process.
With more than 200 AVIXA training classes and InfoComm 2018 workshops, the second annual TIDE Conference and manufacturer training sprinkled around the North and Central halls, there's no shortage of education, if you know where to look and schedule your time properly.
AVIXA knows your time is valuable, so show organizers feature everything from one- and two-hour seminars to three-day courses that go much more in-depth.
Infocomm 2018 training classes follow a variety of tracks, including audio, design, emerging trends, event production, technology management and unified communications and collaboration.
Hands-On InfoComm 2018 Training
Those looking for hands-on opportunities to learn something new should head to the Westgate Las Vegas on for InfoComm 2018 workshops on everything from building an app to project management for executives to AV network security.
TIDE is back in 2018 for its second annual pre-InfoComm spectacle, June 5 at Park MGM Las Vegas. This year's theme is "human-centered design."
"We've got people talking about lighting, we've got people talking about data, we've got speakers from Uber and from Facebook, we've got somebody speaking from the Design Thinking class at the University of Washington," says senior VP of marketing and communications Dan Goldstein.
"These are people who you wouldn't have expected to speak at an InfoComm show in the past and their relationship with AV is in some cases tangential and in some cases, pretty tenuous, frankly, but they all have a story to tell and they all have a message that we think will resonate with our audience," he says.
AVIXA bills Center Stage, which as the name indicates can be found on the exhibit floor, as a "hub for creative dialogues, featuring leading thinkers and practitioners from the fields of entertainment, enterprise, health care, education and hospitality."
Analytics in enterprise space design
How digital content supports employee recruitment and retention
The psychology of user interface design
Wearable technology for connecting audiences
VR for immersive live experiences
Using videoconferencing to connect learning communities
Creating a campus-wide digital media hub; and
Designing educational collaborative technology for digital natives
The SDVoE Alliance will bring industry experts to its InfoComm 2018 booth [N720] to present 20-minute, in-booth SDVoE training sessions "on a variety of topics essential for system integrators, designers, consultants, installers and manufacturers who want to understand the new AV-over-IP paradigm — Software Defined Video over Ethernet," according to the press release.
"Attendees can choose from more than 20 sessions, invest 20 minutes to learn about various aspects of AV-over-IP in easily digestible chunks, and someone at each session will leave with $20. Those are the best odds in Vegas!" says Justin Kennington, president of the SDVoE Alliance.
Presentations will start on the hour and half-hour throughout all three days of InfoComm 2018, June 6-8.
A full schedule of all sessions can be obtained in the alliance's booth. Click here for pre-registration for the sessions and prize drawings is available on the SDVoE Alliance website and check back often for additional sessions.
HDBaseT & Dante InfoComm 2018 Training Sessions
ATEN will offer its HDBaseT training at InfoComm 2018 next month in the Las Vegas Convention Center June 6-8 [booth C3444].
A connectivity standard for whole-home and commercial distribution of uncompressed HD multimedia content, the HDBaseT Certification course is "targeted at both the beginner and expert installer and includes technology principles, installation dos and don'ts, best practices, product certification and interoperability, and a hands-on tutorial and demonstration," according to the ATEN announcement.
ATEN will host HDBaseT Installer Expert Program sessions at the following times during InfoComm 2018: June 6 at 2 p.m.; June 7 at 10 a.m. and 2 p.m.; and June 8 at 10 a.m.
Related: How To Determine Which Industry Certifications Are Most Valuable
Audinate, the company that developed the Dante digital audio format, will hold its AV Networking World Dante training event during InfoComm 2018 in Las Vegas.
The eighth annual event features three educational sessions and a manufacturer's showcase with a variety of products that employ the digital audio platform. In addition to the InfoComm training sessions at the Las Vegas Renaissance, the event includes a "Sneak Peek from Dante Labs" presentation to highlight upcoming products with their technologies.
Here's a closer look at each of the three AV Networking World Infocomm 2018 classes:
Introduction to Dante: An InfoComm 2018 training session designed for integrators who are unfamiliar with the format, this course features Level 1 and Level 2 certification training, along with interactive workstations to practice the concepts covered during the session. Some of the topics covered include basic networking concepts; how to create small-scale network redundancy, clocking, latency, and multicast.
Dante Level 3 Certification: This course was developed for integrators that have completed the Level 1 and Level 2 training InfoComm 2018 classes. The company says Level 3 training provides integrators with a more comprehensive level of training through its advanced networking concepts and best practices for using the platform on mixed-use networks. Additionally, Level 3 training also provides troubleshooting techniques for advanced problem solving in the field.
Optimizing Your Dante Network: This course provides hands-on training to intermediate and advanced educated integrators. In this course, integrators will cover networking fundamentals, IP addressing techniques, optimizing network resilience, tips for integrating audio networks with IT infrastructure, broadcast vs. multicast, and best practices for networking security.
CTS Credits
InfoComm 2018 is also the perfect place to earn or renew your Certified Technology Specialist credentials. Tests come in CTS, CTS-D for design and CTS-I for installation.
There are test times from June 4 to 8, but the slots fill up quickly.
Those who pass the test for the first time can add their names to CTS Wall of Fame, and possibly meet senior staff instructor Chuck Espinoza.
If you're still having trouble figuring out how to maximize your InfoComm 2018 experience with education, check out this brochure and decide for yourself.
But don't wait too long, since many of the InfoComm classes fill up before everyone gets to Vegas.