How They Got There: Mike Abernathy, National Systems Contractors Association
Mike Abernathy was going to be a high school social studies teacher. Now he's director of business resources for National Systems Contractors Association.
Leave a Comment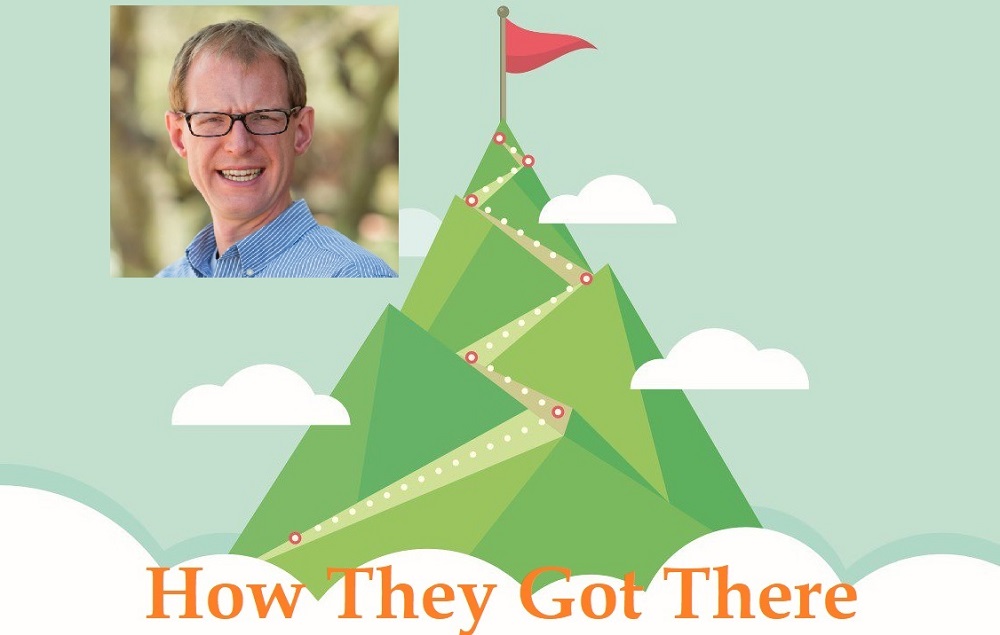 "How They Got There" is a new series from CI highlighting successes in the AV industry. It's meant to help others understand how they can advance their careers and achieve similar success. We hope you gain insight from the wisdom of some of those that came before you. First up: Mike Abernathy, National Systems Contractors Association.
"I'm probably one of the few in our industry that didn't grow up being a musician," says Mike Abernathy, director of business resources for NSCA. "I'm not really technical. It's not like I was tearing apart amplifiers growing up. Ultimately I got into this industry by accident." 
A happy accident it was for an AV industry that now turns to Abernathy for business advice. While technology wasn't an early interest for him, business is something Abernathy has years of experience with. 
Education Wasn't for 
Him
It wasn't always that way for Abernathy. He went to college to become a teacher – specifically a high school social studies teacher, thanks to an interest in history, political science, geography, and the like.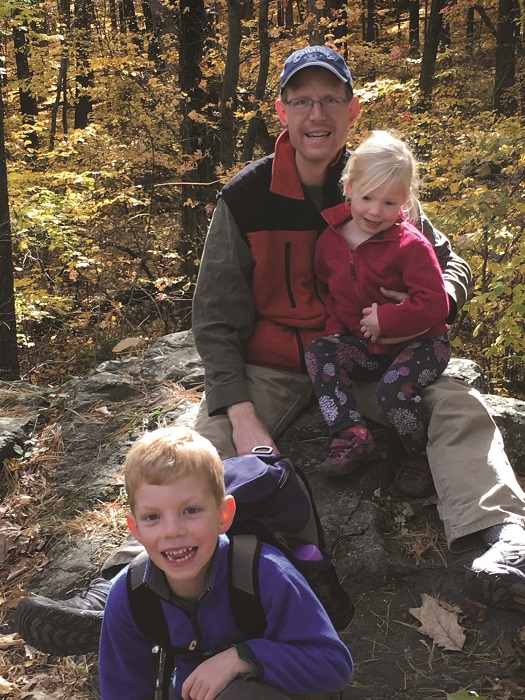 "During my junior year, I figured out education was not for me," Abernathy says with a small chuckle. "I decided I had enough credits to get a [political science] degree, and I ended up studying political science and graduating with a bachelor of arts in political science." 
A now-defunct telecommunications company called McLeodUSA recruited Abernathy out of college, bringing him in to try out different departments. He eventually settled into the capacity department, seeing how much was on the network to help with provisioning and planning. 
"That was my first introduction to technology," says Abernathy.
"They were using Cisco switches and Alcatel and Avaya-type products. Now look where we're at today in our industry. We're using Cisco devices, PoE, those types of things in the AV and security world." 
Abernathy felt comfortable working with technology right away, because, he says, it was focused and not a sales role. 
"I understood what the devices did. It took a while," says Abernathy. He pauses to explain that the AV industry has little formal training and touts the success of NSCA's Ignite workforce development program in helping provide that formal training. 
Networking Protocall
Almost two years after starting with McLeodUSA, Abernathy got a call from a longtime friend who grew up in the same small Iowa town – Chuck Wilson, executive director of the National Systems Contractors Association. 
Wilson was offering Abernathy a job with the association he now headed. 
"I said, 'What do you do?'" says Abernathy. "I really had no clue about NSCA. I knew companies that install sound systems and security systems existed, but I knew nothing about the industry per se. 
"Back then, everything was so segregated in industries – audio, AV, security – and IT wasn't part of the discussion yet in 2001," he says. 
Abernathy ultimately took on a sales role for NSCA, selling memberships, sponsorships for the organization's trade show, and training programs offered sporadically throughout the year. 
Abernathy credits his understanding of the industry to those six years with National Systems Contractors Association. Through interactions with integrators and manufacturers, design consultants and rep firms, Abernathy learned the business of the AV industry. 
He built relationships and gained a better understanding of how the AV industry works. 
Taking the World on 
His 
Shoulders
In 2007, Abernathy took a position in sales at AtlasIED (then Atlas Sound). 
"Not knowing the technical side was one thing, but I understood the industry," he says. "I think being at National Systems Contractors Association for six years really helped me hit the ground running at AtlasIED. 
"That's where I really learned the technical side, when Atlas Sound and Innovative Electronic Design merged. I was learning the complex side of systems design through the IED offerings, which were airport paging systems," says Abernathy. 
"I went on the road with their mobile showroom and just listened, and repeated, what the technology did. It was in-the-field training with good people around me like Dan Murphy, who helped with the technology side of things," he says. 
Related: How Cisco and the NSCA Saved the AV Industry

Abernathy started off managing distribution sales at AtlasIED. That position led Abernathy to close several international sales within the first two years, and after about four years in the role, he was given management of international sales and charged with growing the company's international footprint.  
By the time Abernathy reached the 10-year mark with Atlas, he was director of international sales. Humbly, he stresses that much of his progression at the company was due to being in the right place at the right time. 
"I saw an opportunity not only for myself but for the organization," says Abernathy. "International business was a small part of AtlasIED, so we looked for ways to grow international business to support the overall initiative of AtlasIED." 
It's something Abernathy stresses multiple times while speaking about his career: if you look at the greater good and how it will help the company, even if it doesn't help you financially or in your career, you will grow in that. 
Sometimes that's hard to see and hard to swallow, he says, and it might not be today or tomorrow that growth comes, but its what's best for everyone. The individual rewards will eventually come from that mindset. 
Back Where it Began
"After a short stint with a startup, I was chatting with Chuck Wilson," says Abernathy. "During my time at Atlas, I kept in touch with NSCA.  Chuck asked why I didn't come back and work for him again. It had never crossed my mind. 
"Now I'm in a position where I'm taking that first six years at NSCA and 10 years at AtlasIED, and using them to help integrators and manufacturers run their businesses better and be more successful," he says. 
Abernathy has remained director of business resources at NSCA since 2017. His job involves talking to integrator members and working to understand what business issues affect them and explaining the resources National Systems Contractors Association offers that may help in those areas: benchmark metrics, labor unit standards, wage and compensation reports, outsourced resources, and more. 
"I work with integrators mostly," says Abernathy. He couldn't be happier about it. 
Commercial Integrator: What are the biggest challenges to starting off in the AV industry? 
Mike Abernathy: Getting an understanding of all the different players, and how the business works. It's becoming more standardized, but years ago there were fewer standards.
With the IT industry there are tons of standards – you do this, this, and this no matter what the product is. That's not the case in the AV industry. One manufacturer does it this way and the other manufacturer does it that way. 
CI: What can new AV industry members do to grow? 
MA: Truly understand how the solution helps with the business outcomes of the client. One vertical market that does a really good job of that is healthcare. There are integrators involved in healthcare hiring RNs to help with the business side of things to use using technology to become more efficient. 
CI: What is your favorite thing about the AV industry? 
MA: This is probably due to my small-town roots: It's a small industry. We're all well connected. Yes, there's competition, but we all work together to get to the next level. 
What's exciting about that is that AV didn't used to be business critical, but now it's becoming business critical. It's exciting to see our importance and how that's changing. We're not a standalone industry anymore. 
CI: How does the AV industry need to change? 
MA: Offering services. Looking at services that have nothing to do with AV or security. It comes back to helping with business outcomes. Can an AV integrator sell cybersecurity solutions?
Everything they're installing is on the network. If you sell it, you need to secure it. 
CI: What's your favorite type of AV technology? 
MA: I'm a little biased, but I still enjoy the complexity of what we used to do at Atlas with communication systems. There's nothing fancy about it but a lot of things they're doing on the life safety side are interesting. 
CI: What is your one piece of advice to be a better employee? 
MA: Continuing to learn. Listen to who has come before you and up-and-comers. Our industry is changing so fast, it needs to be nimble. By doing that you can be helpful to your organization. 
CI: What is your one piece of advice to be a better manager? 
MA: Be humble and be a good listener. That leads to overall leadership. That will lead to being a better manager. 
This article was originally posted on  Jan 16, 2020
If you enjoyed this article and want to receive more valuable industry content like this, click here to sign up for our digital newsletters!