6 AV Tools and Softwares at InfoComm 2018 That Will Make Your Life Easier
AV tools like J Hooks & testers – and AV software for smoother operations – are easy to take for granted. Here are some of the best at InfoComm 2018.
Leave a Comment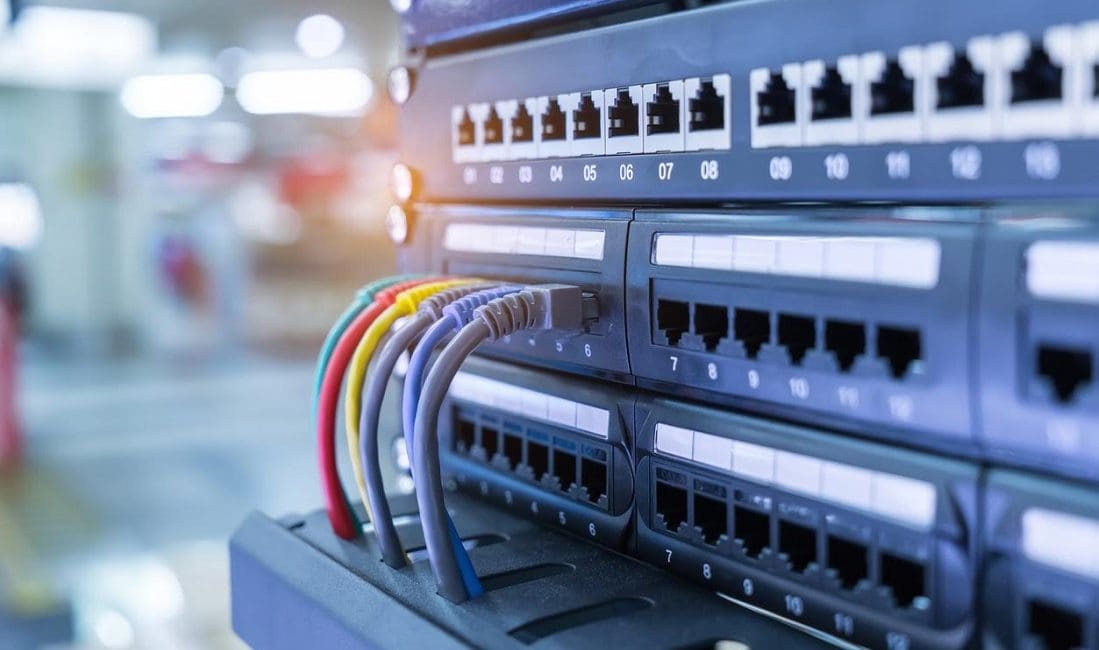 Covering AV industry trends leading up to InfoComm 2018 has us buzzing about everything from AV over IP to IoT and much more. But what about the booths that sell AV tools which actually make your job easier? They aren't at the forefront of trade show conversation — but maybe they should be.
We felt that those manufacturers deserved credit, too. So we assembled this roundup of AV software, AV tools and other small wonders that you should devote some time to at InfoComm 2018.
Platinum Tools – Booth #C3445
Platinum Tools, a company which manufactures in America, says they anticipate two products receiving lots of attention at InfoComm 2018.
Platinum Tools will introduce High-Performance Hybrid (HPH) J-Hooks. These new J Hooks meet cULus Listed, Plenum Rated, TIA & RoHS Compliant standards needed for cable installs in the ISC markets and feature a polypropylene over mold. A Snap Lock Retainer secures cables without having to use cable or Velcro ties.
There are 4 sizes (1", 2", 3" and 4") and 11 different hanging hardware accessories available.
Additionally, the company's Net Chaser allows installers to quickly certify the Ethernet speed performance of cable runs.
"Installers asked for a tester that validates data cables by testing all the parameters they need to test beyond verifying proper terminations. The Net Chaser does just that," says director of marketing Jason Chesla.
Solutions 360 – Booth #N2638
Their Q360 AV software includes accounting, project management, job costing, service & dispatch, inventory and sales services that streamline AV business operations.
From their website: "While all of our customers come to us with the vision of "one system to manage the whole business", this means something slightly different to every customer and so it's important for our product to be flexible, customizable but most importantly scalable."
Midlite – (No booth, but company will be present, see contact)
Midlite is best known for their low voltage wall plate and cable management solutions. But the company says they're heading in a new direction with their latest product line.
Related: A Guide to AV over IP Products at InfoComm 2018
"We're branching out into power relocation – our products allow for different projects to be done without an expensive electrical contractor, a low voltage installer can do this at their own pace without having to pay for third parties," says marketing manager Kyle Just.
Visit their website here to arrange a meeting.
D-Tools – Booth #C3864
One of the most exciting parts of the year at D-Tools — a provider of AV business software — is their updates to flagship program System Integrator.
The latest iteration of the AV software now features the ability to create/manage multiple change orders simultaneously; a new approval process for change order acceptance; the inclusion of Use Tax; integration with product catalogs and daily pricing updates from PSA/USAV and other buying groups; and much more.
Learn more in the video below.
BidMagic – Booth #C3745
This provider of proposal AV software advertises that their product can help you create "a $100,000 professional proposal in just 10 minutes." That's a pretty impressive claim, especially for a part of the integration process that usually takes much longer.
More from their website:
"BidMagic combines the top features you need into the ultimate business platform for installing dealers. It can be installed on your PC, server or choose zero installation cloud hosting for easy access from anywhere. Proposals connect to accounting, inventory, project management, service call scheduling, Gantt chart job tracking, mobile time clocks and more."
FSR – Booth #C2128
The maker of a wide variety of infrastructure solution products for the audio/video, education, corporate, hospitality, and government markets says it will unveil HuddleVU Collaboration Bundles at InfoComm 2018.
The solutions come in five different pre-packaged systems that accommodate from 2 to 4 users. Each bundle includes a table box, a switcher and all the necessary cables.
Systems can also include FSR's HuddleVU Air, a wireless 4-input auto-switching presentation unit featuring 2 HDMI in, 1 VGA in, and one wireless input.