Jim Caldwell Started Maximus AV with No Formal AV Training
Jim Caldwell's Maximus AV has made a name for itself in the Pueblo, Colo., region he's spent most of his life – proving the value of finding one's niche.
Leave a Comment
Jim Caldwell saw the need for a local AV integrator to serve the Pueblo, Colo., area that he's mainly called home, and the self-professed "technology nut since high school" decided he was the guy to fill it with Maximus AV.
So, despite no formal training in AV integration, he launched Maximus AV in 2005, creating a company that addresses "pretty much anything low-voltage" in both residential and commercial AV, he says. That includes security systems, security cameras, AV, control and automation.
"This is a unique area," says Caldwell. "You don't see the same type of big projects you get up north in Denver. That's the reason why I started Maximus AV — to serve the people of this smaller community. I saw an opportunity to create my own little niche and to help serve the community that I've lived in for most of my life.
"We'll take anything and everything that's out there as far as low voltage goes. I can see there's a bigger need on the commercial side here. It's starting to grow quite a bit. Also seeing more and more people asking about security too," he says.
He was an electrician before AV
Caldwell, who says he grew up with a surround-sound setup in his bedroom during his high school days, started off his professional life as an electrician, wiring homes and commercial buildings.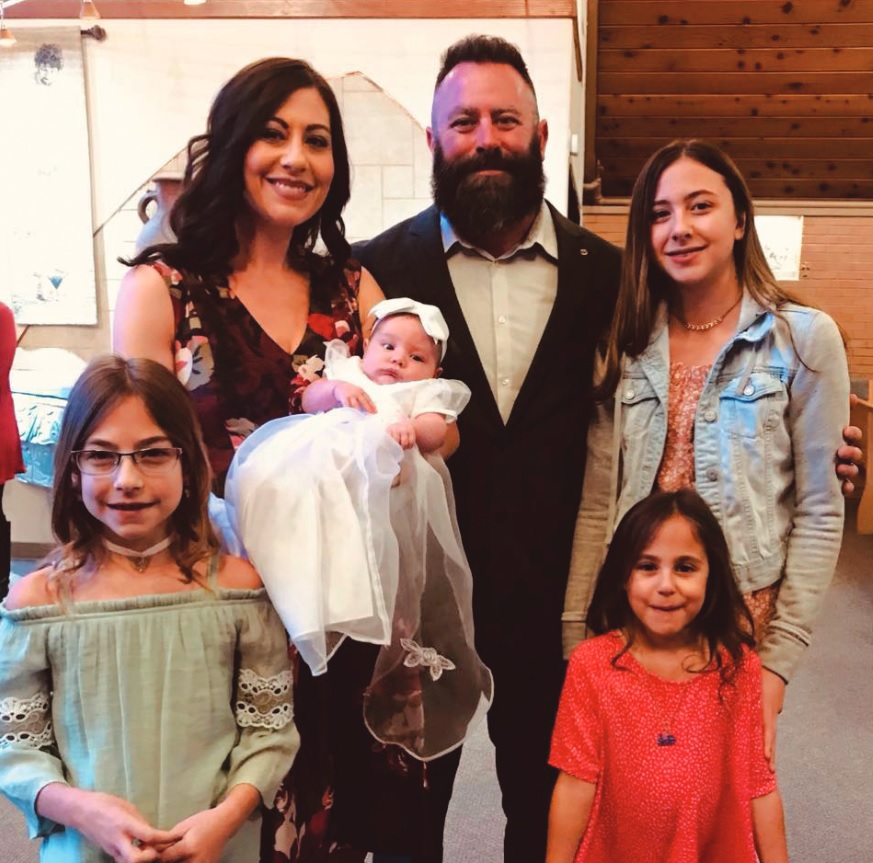 "I saw the opportunity to create my own business and it grew slowly from there into networking, wiring, computer repairs and automation," says Jim Caldwell.
"It's spiraled out of those slow beginnings and I don't see it stopping any time soon."
Beginning to spread out
Although most of Maximus AV's jobs are based in Pueblo or nearby, the company has begun to spread out into Denver and Colorado Springs and has a dental clinic client that's sent the company into Kansas City; Baltimore; Washington, D.C.; Spokane, Wash.; New Mexico; and Oklahoma City, among other locations.
"A lot of our jobs have come from people spreading the word," says Caldwell, who also advertises on Facebook and is member of local groups in Pueblo and the Rocky Mountain Bidding Service.
"It's about doing the best you can to treat every client as the most important client," he says.
Let's go Back Stage with Jim Caldwell, owner and founder of Maximus AV:
Commercial Integrator: You never worked for another integration firm before launching your own company. That's certainly an unusual path. How has that gone so far?
Jim Caldwell: It was a tough go in the beginning trying to learn it. I got a bit of a crash course. That's the best way to learn how it's done. My grandpa always taught me anything one man can do another man can do, so I've always lived by that motto.
Anybody can do anything they want to do as long as you put your mind to it. Having a stay-at-home mom and raising kids kept me motivated too. I would do whatever it took to keep the company going.
CI: Why is it so important for you to attend annual trade shows including CEDIA Expo and InfoComm every year?
JC: Taking advantage of everything this industry gives back to the integrators is key. Home theater was the biggest draw to me into AV. I was always fascinated by that kind of thing. As I went on, I learned there was so much more to the AV world.
CI: What are some of the biggest challenges you face as a four-person integration firm?
JC: Trying to stay ahead of the industry trends, trying to stay relevant and offer the best you can for your customers. We still have to make money every day and go out and get new jobs at the same time.
The industry is always changing. The biggest challenge is to always be offering the best stuff to your customers and not be left behind. That can happen real quick.
The biggest thing I've learned is about customer service — overdelivering. We offer a lifetime workmanship guarantee on everything we do. It might be harder for someone to offer the same service from 150 miles away as we can. If you need us there today, we can be there today.
Read Next: Clients Are Asking for This Carousel Industries Sales Exec: Back Stage With Molly Keane
I'm trying to grow long-term. I don't really have desire to grow it for 10 years and try to sell it. I do the job I do because I love what I do. It's more of a day-to-day, month-to-month, year-to-year operation and see where it goes.
I'm blessed to be able to wake up every day, work for myself and put food on the table.