What Is a 'Value-Add Distributor,' and Do You Need One?
Most integration firms work with product distributors, but there is a difference between a "value-add distributor" and a run-of-the-mill distributor.
Sponsored Content
Leave a Comment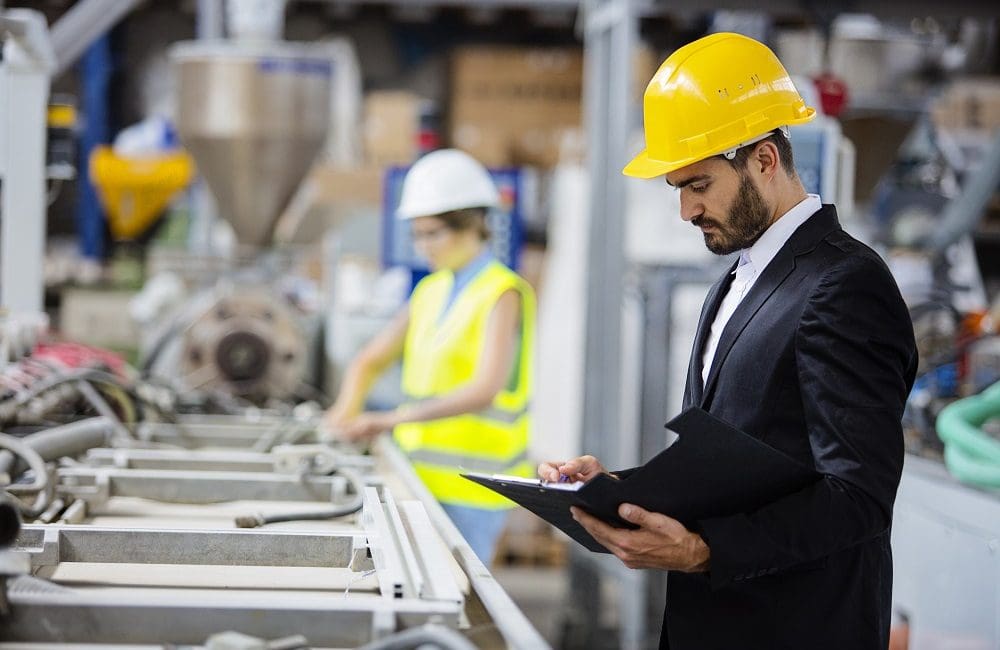 It's a good time to be an integrator, a claim backed up by Commercial Integrator's 2019 State of the Industry Report with 74 percent of integration firms and consultants predicting an increase in their annual revenue. However, that doesn't mean it's an easy time to be an integrator, and that same report bemoans profitability challenges in the integration business.
For most integration companies "their gross profits are vey lean compared to their overhead," says Chuck Wilson, executive director of integration market trade organization NSCA. "I worry about how sustainable their plan is."
As integration companies aim to improve their profitability, some are finding help from their distribution partner. Product distribution isn't what it was a few years ago – at least it shouldn't be. Savvy distributors recognize that integration companies need more than product shipments from their partners – they need added value.
Hence, the term "value-add distributor."
What Is a 'Value-Add Distributor'?
We talked with several integrators about the value their distribution partner has added to their business.
Yvonne Pire has been in the integration business for nearly 20 years. As founder and CEO of Trofholz Technologies, Pire has shepherded her company through growth and change.
Pire likes the quid pro quo nature of the relationship Trofholz has with its favored distributors. In the case of Accu-Tech, "They bring us in on deals we may not have known about."
Today, the Rocklin, California-based company specializes in providing IT, security and related services to federal clients including infrastructure facilities, military bases and energy sites. Like many integrators, Trofholz sources products from manufacturers and distributors – both traditional distributors as well as those value-added distributors (VADs) that offer training, sales support and technical help. For Pire, the advantage of working with a VAD can be summed up in one word: partnership.
In general, Pire says, distribution offers Trofholz a higher level of relationship than do manufacturers. "Distribution is more like a partnership in terms of business development because we have a great relationship," she says. More specifically, Pire likes the quid pro quo nature of the relationship Trofholz has with its favored distributors. In the case of Accu-Tech, a nationwide distributor based in Alpharetta, Ga., "They bring us in on deals we may not have known about and in return I try to do the same with them," she says, adding that Trofholz aims to reciprocate by buying products from those distributors that bring her company deals. It's that ability to help Pire grow her business that makes her "choose one distributor over another," she says. And increasingly, those distributors that don't help are more common than the prized value-add distributors.
In an increasingly complicated IT and AV landscape, integrators are looking for help in growing their business. Today's solutions are complex and typically comprised of an ecosystem of components – both hardware and software. Meanwhile …
Traditional pro AV products are shifting to IT networks.
Distributors themselves are seeking to expand their revenues via services.
Hardware-only opportunities and margins continue to contract.
As a result of these converging trends technology innovation accelerates, integrators will turn to their sourcing partners for expertise, guidance and support – just the kinds of capabilities that are the characteristic hallmarks of VADs.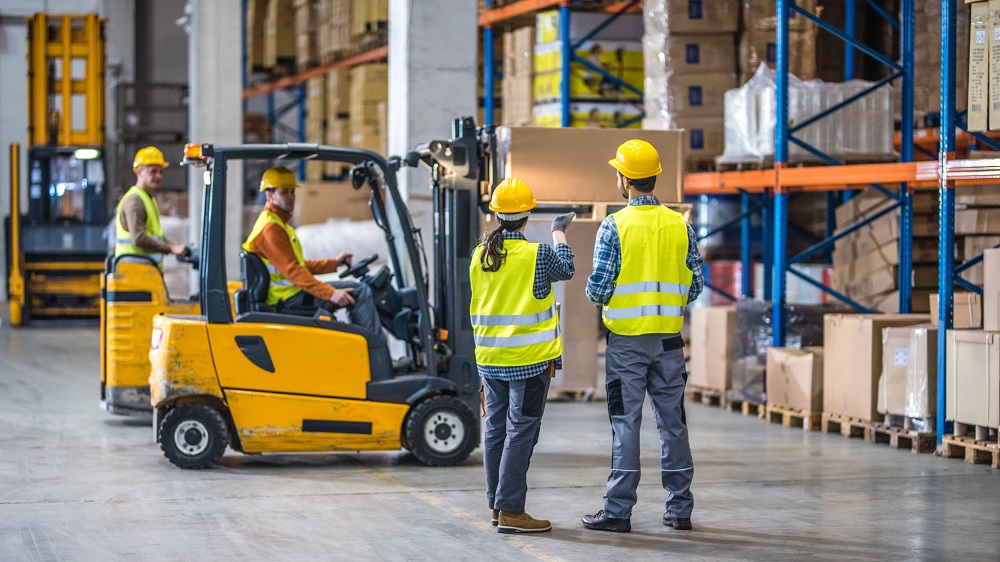 A Little Help from Your Friends
For Jeff Andersen, CEO of VRCNOW in Red Oak, Texas, working with a VAD is akin to an extension of his own internal team. The sales representative from Accu-Tech, which VCRNOW does business with, is proactive and responsive, and Andersen says he's genuinely interested in improving the fate of VCRNOW. "He's always asking [us] what we are failing at, what we are succeeding at and what do I need to do for you," Andersen says. "It's a partnership where I feel like they are more of a partner for our procurement team instead of being outside." Case in point: for certain projects, the VAD will purchase inventory and store it until VCRNOW needs products onsite. This frees up VCRNOW's finances because the company does not need to pre-order inventory – a benefit not lost on the company's CFO. As for traditional distributors, while Andersen says he's confident he can buy the same products, he doesn't think he'll get the same level of relationship as VCRNOW gets from a VAD.
Related: How a Good Distributor Cuts Your Costs, Improves Profitability
ExhibitOne based in Phoenix has been providing sophisticated AV systems and solutions to clients in numerous industries for more than 20 years. Many of ExhibitOne's installations are custom built and engineered, which is why the company has forged very close relationships with high-end manufacturers of AV equipment. Still, says founder and CEO Kevin Sandler, ExhibitOne does purchase through distribution and he certainly recognizes the advantages of working with a VAD. In Sandler's experience, the traditional distributors tend to be "big and unwieldy," whereas the smaller "boutique" distributors offer better "customer service, response time, and they're willing to negotiate pricing," he says. A value-add distributor such as Accu-Tech, Sandler explains, "often reaches out to us to check in," and he particularly noted that they go above and beyond traditional distributors when it comes to offering suggestions for end-of-life items.
Pire from Trofholz also cites the advice on end-of-life products as particularly helpful for her company. As one of Trofholz's buyers pointed out, a VAD does some of the legwork for the company on discontinued items. This expertise around products and integration issues often is highly relevant for Trofholz, as many times the company's project bids are out in the field for upwards to a year before they get approved.  "The better distributors will help us with identifying what are the replacement items for those products that have been discontinued," Pire says.
Time Is Money
Look at it this way, Sandler adds, a value-add distributor can save an integration company time when it comes to end-of-life "commoditized products" and saved time equals saved money.
It would be a value-add distributor, not a run-of-the-mill distribution partner, that might allow an integration company to store inventory.
"Unless we have somebody that's on top of their game, that points out that model 1-2-3 is obsolete but model 4-5-6 replaces it [and we don't have to] go shopping to find out what replaces it and find tech support for it – that's where it can be significant time savings for us."
There's also space savings, which is another factor, according to Brent Stanphill, senior enterprise account manager for integration firm Level 3 AV. It would be a value-add distributor, not a run-of-the-mill distribution partner, that might allow an integration company to store inventory. Without that option, "we would have to rent additional storage space," says Stanphill, citing costs. "We have our warehouse which is really large but sometimes there's just so many items that we need secured storage for them. It definitely saves us time and money versus relying on our own warehouse space."
In addition to storage, pricing and availability, Pire appreciates the consultative approach and subject matter expertise that a VAD brings to the table. Indeed, Pire is willing to pay more for products if the benefits derived from a partnership warrant it.
As Pire sees it, the real difference between a value-added distributor and those that are more traditional is simple: "A value add is more about building your business with you and those others are just order takers."