The Heaviest Gorilla in the Room This Year, According to Alan Brawn
Your real value goes far beyond the hardware you have traditionally sold. Look at your watch, it is time to change towards AV services.
Leave a Comment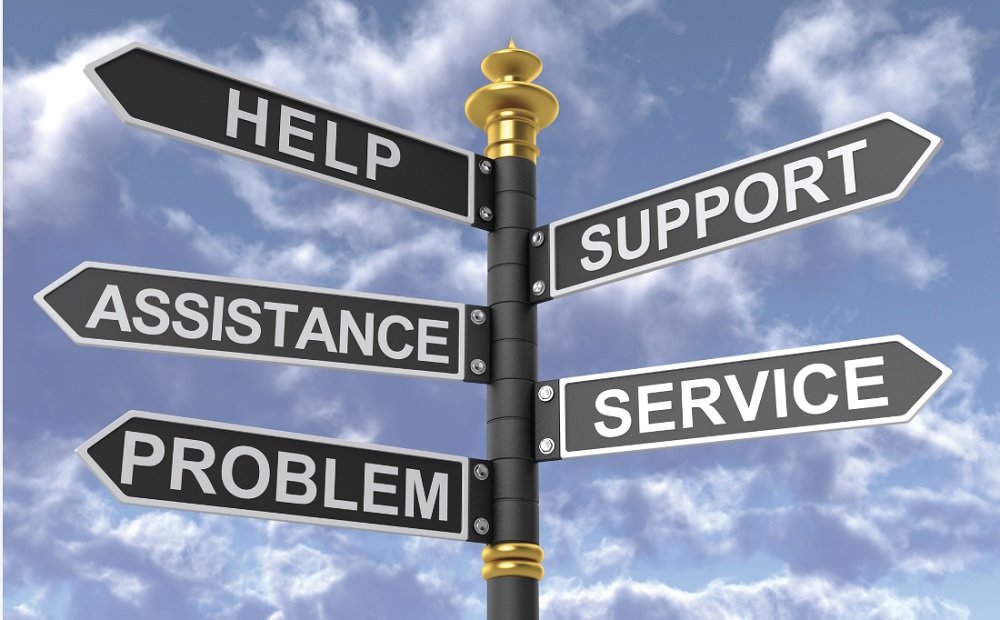 Recently, Tom LeBlanc, editorial director of Commercial Integrator scribed a piece entitled the "5 Pro AV Research Lessons to Help Your Business Strategize for 2019." The call to action was to "follow research trends to determine real AV services opportunities, missed opportunities and priorities for AV integration firms in 2019".
This was not just another article. What made this so significant is that Tom used market research from several respected sources collected inside the Pro AV community to illustrate his points.
We need to listen to what the actual data is telling us and act accordingly. After all, if a weatherman is telling us that there is a near 100% chance of rain, it will most likely rain, so bring an umbrella.
Why Can't You See the Heavy Gorilla(s)?!
As Dorothy famously said in the Wizard of Oz, "This isn't Kansas anymore, Toto!" In short, our industry is not what it used to be.
While some may lament that fact and choose to stay mired down leading with hardware sales, the truth is that there are new opportunities out there that many are either not yet seeing or they are simply ignoring the 800-pound gorilla in the room.
The first hot take: Digital Signage
Nearly 60% of those interviewed reported a notable uptick in digital signage sales, but the data showed that few integrators were getting involved in AV services and content creation.
What does this mean? It means that as an industry we are selling an increasing amount of digital signage hardware (at an ever-declining profitability) but not the more profitable AV services and recurring revenue segments.
We are selling an increasing amount of digital signage hardware (at an ever-declining profitability) but not the more profitable AV services.
It's just not realistic in this day and age of commoditization to think we will sustain our companies on hardware sales alone.
It harkens back to the tried and true razors and razorblades or printers and ink scenarios of recurring sales and profitability.
The most forward-thinking among us are looking for things a customer needs that cannot be replicated via an internet purchase or a 1-800 number.

Content creation could be your AV services savior
As a society we are migrating to an AV services and subscription model. We lease our cars and we purchase our smart phones as fees on a monthly bill. As consumers we are getting accustomed to recurring monthly expenses, things we can count on and budget for.
This is also true for companies and this is where managed services fit in. This is an outsourcing of digital signage tasks that can save a company money over handling it in house.
It is also a service and does not fall under the "cap ex" part of a budget. We know how hard those dollars are to compete for.
The same can be true of content creation. To be effective, content on a digital signage screen must be refreshed regularly. This may mean weekly or monthly updates, but most companies do not have the internal knowledge and resources to handle their content strategy efficiently.
More often than not they don't even have a formalized strategy.
This is where the integrator steps in with (drum roll please!) strategies and AV services. The proof is in the math calculations and ROI for the client, not to mention the avoidance and transference of risk assigned to the integrator.
Business data is like a big hook for customers
Every company utilizes varying degrees of big data and there is a need to share that information among a variety of work groups both internal and external to the company. It is instant gratification.
We will still sell the hardware and the huddle space furniture, but it is the design and integration of AV with IT that provides the opportunities.
We demand information when we want it, where we want it, and on any device. Oh, I forgot to mention that we also want to manage the all the data and access to it thus multiplying the complexity.
We will still sell the hardware and the huddle space furniture, but it is the design and integration of AV with IT that provides the opportunities.
Think design, integration, and management and the fact that one size does not fit all plays to our strengths and unique selling propositions.
Fiber in your future
AV over IP, HDBaseT, SDVoE… These are the tools of connectivity. Refer to what we said earlier about big data and connectivity and the increasing demand to increase bandwidth.
What ties it all together? In unison now, can we all say… fiber optic?
We will still sell the hardware, but it goes far beyond that to the efficiency, productivity, and cost implications of the overall network design. This is problem solving at its best leading to a set of solutions from you the AV (and IT) integrator.
It's not all about what companies are buying, but also who in a client company are the main influencers and buyers.
Research shows that increasingly customers are purchasing through the IT department, or at a minimum the IT technical managers being a major influencer. It takes one level of expertise to look at a great display or a cool interactive whiteboard and make that decision to buy.
It takes yet another level of knowledge to fit all these disparate AV components in a new UCC environment.
Words to the wise tells us to bond with a client at many levels but focus special attention and close collaboration with the IT management side.

Many of us grew up selling the hardware. Our idea of connectivity was connecting a video source to a display with coaxial cables and BNC connectors.
Of course, they are still around but what dominates our lives is connectivity and the ability to access data and information from places that were not there 20 years ago.
A friend of mine who is a competitive trap shooter tells his fans to shoot at where the clay pigeon is going because if you shoot where it is at you miss the target every time.
So, shift those paradigms to embrace AV services as means of recurring revenues. This is where the target is going.
Get on board with UCC and AV over IP. Look for what problems you can solve for a client that they might not even know that they have. Finally, make sure you are talking to the stakeholders at a company that will be the greatest influence on a project.