3 Questions About Planar EverCare with Executive VP Adam Schmidt
Planar executive VP Adam Schmidt highlights how Planar EverCare Limited Lifetime Warranty program enhances the cause for LED.
Content from our Sponsor
Leave a Comment
Adam Schmidt, executive VP of sales, marketing and service at Planar, recently answered 3 Questions about the Planar EverCare Lifetime Limited Warranty program and how it benefits integrators and advances the cause of LED displays in general and the Planar TVF Series specifically.
Commercial Integrator: How are warranties changing for the LED industry and is this a trend you expect integrators to see more often?
Adam Schmidt: It starts with big video. Big video is more important than ever, especially during these times, when we see new big video applications emerging in a COVID environment, sometimes because of a COVID environment.
The best way to do big video has evolved significantly over the years. Big video is winning in a big way. We've evolved from projection based to LCD-based to LED-based. Customers are left looking for proof. We feel like we're leading a trend of proving LED is better.
A warranty is a demonstrative way to show this technology shows up for the long haul. We think we're early in doing this with warranties. Integrators should actually be talking about warranties.
CI: What allows Planar to offer the Planar EverCare lifetime warranty? Why is the TVF Series part of the program?
AS: We're all in on LED. COVID has only accelerated the adoption of big video and LED is clearly the winner in big video. One of the obstacles we faced is it's a new technology that's not as well-understood.
The product didn't work as advertised and there was no way to support it in some of the early installations. In some cases, it soured them on LED altogether, even though the technology wasn't the problem.
It takes a product that's bulletproof. We're aiming right at the sweet spot. We're trying to make an impact and advance the cause of LED. What better product than TVF? You also need a good factory to back it up. We have an immediately available supply globally, people who know the product in and out and a best-selling product.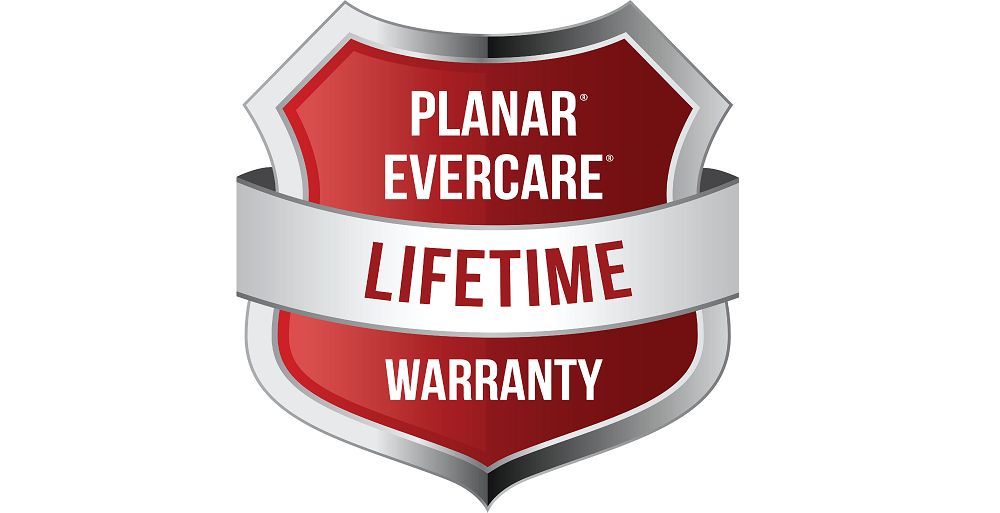 CI: Planar introduced the EverNew program in March. How can integrators benefit from pairing Planar EverCare with Planar EverNew and what sets these offerings apart from others in the market?
AS: Let's look at the situation a lot of the market is confronted with today: a reality that was unpredictable that requires significant action and intervention to overcome. Part of what people need to be doing is safely socializing, safely letting people share information, ideas and data.
Big video is instrumental in allowing people to safely collaborate, to safely engage. However, it's not cheap, especially to do it right. More importantly, customers did not financially prepare for this so many of them are faced with the reality where they have a burning need for perfect video but no budgetary ability to absorb it.
EverNew takes all of the hardware and operationalizes it, spreads the payments out over three, five, seven years. We've made it very easy for customers to take what might be a big capital expense and spread it out over the life of the project. Couple that with the ability to take tens of thousands of dollars over the life of the project and that's a big savings.
With EverCare combined with EverNew, the customer has ability to have brand new LED wall fully warranted for the life of the project. The combination of those two takes a lot of objections off the table immediately.  We've done this because it's what our integrators need to adequately position LED in today's reality.