Selling Audio Visual Design Services and Adding Managed Service to the Mix
Selling audio visual design services — as a service — boils down to both return on investment (ROI) and return on objectives (ROO).
Leave a Comment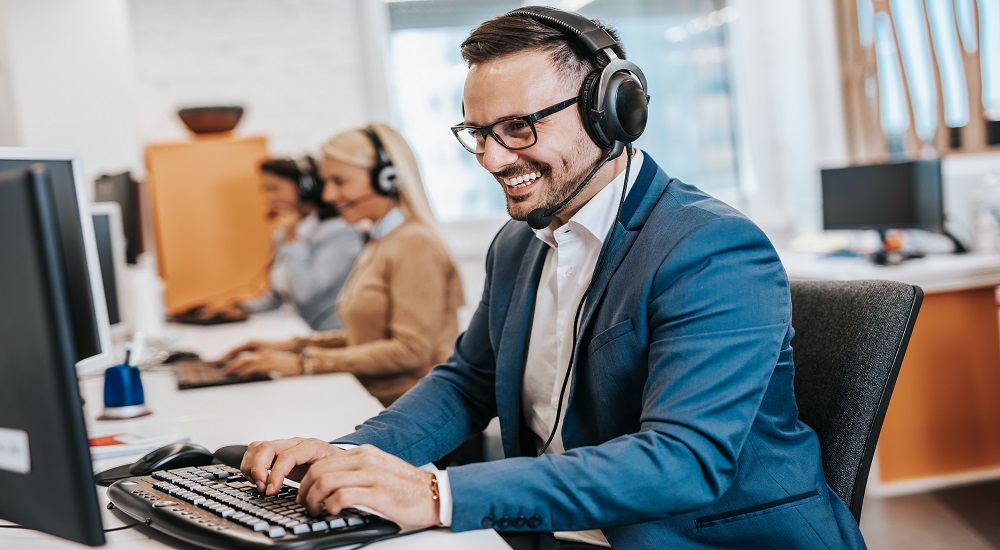 Let's begin by taking a little stroll down AV memory lane… the point is to give us historical context to understand from whence we came, and where we are today in commercial integration and audio visual design services.
Our end game is to put all of the things we deal with (hardware, software, and services) into a framework and provide a proper perspective for profitability. 
Most of us who were around in the 1980s and 1990s would agree that the industry was dominated by hardware. This was the era of selling the sizzle off the steak.
We would go into a client meeting and show a piece of hardware (display, source devices, remote control, etc.) and let the client ooh and aah over what the "box" would do. Some may be reluctant to admit it, but more often than not, the hardware sold itself as we brought benefits into the picture.
The unvarnished truth was that commercial integrators made a fair profit in those days based primarily on the hardware that was sold. The smart system integrators and design build firms then included design and integration for the project as a turnkey solution, and thus a reasonable profit mix was earned.
They understood that profit was not a dirty word, and they had to make a profit to stay in business and serve their clients. On the downside, some integrators depended mostly on the profit of the hardware they sold; they were short-sighted as they literally gave away their design and discounted the integration in order to land a project.
With the turn of the century came a more enlightened population that was rapidly becoming familiar with technologies of all sorts — from AV to IT, and in both consumer and commercial applications.
The era of "ooh and aah" is not what it had once been. We have evolved into a world where we expect connectivity any time, any place, and on any device at our fingertips. Research shows we spend on average 10 hours per day in front of one kind of screen or another! In many cases we have simply come to take this all for granted.
Along with the technological revolution has come parity in technologies. The vast majority of what is available to us ranges from good to excellent, and many products have become commodities.
The effect of rampant commodification results in a lowering of hardware prices.
The effects of this have not been positive for the commercial integrator whose mainstay used to be hardware sales. That being said, hardware sales are not going away. They will continue to be one of the major tools of the trade, but from a profit perspective the contribution of hardware to the bottom line is diminishing and we need to look to adding value via other means that we can use to fill in the blanks. Audio visual design services are the next big thing here, and we all need to take notice and consider our options.
Selling audio visual design services
By their very nature, the services we provide are not commodities and cannot be shopped online. If for no other reason, one size does not fit all.
These services include the needs analysis, system design, project management, integration, training, and maintenance contracts. Each one of these key elements has a separate value and this needs to be sold to the client as a feature and a benefit.
While most of us are now selling the audio visual design services noted above, one service umbrella we need to add to our menu is managed services.
Historically the services a commercial integrator provides after installation are reactive in nature. This is usually a break/fix or on-demand outsourcing mode where the service provider performs on-demand services and bills the customer only for the work done.
The opposite of the break/fix or reactive model is managed services. Managed services entail a client proactively (on a scheduled basis) outsourcing certain processes and functions to the commercial integrator with the expressed objective of improving their operations and most importantly reduce expenses.
Managed service is a subscription model/contract between the client who has direct oversight of the organization or system being managed and the managed services provider. The contract includes a service-level agreement (SLA) that states the performance and quality metrics of their relationship.
Some of you may be thinking that this is just another way of stating a maintenance contract.
It is true that a maintenance contract is one form of managed service, but it does not stop there. Referring back to the definition, managed services overall is about improving operations and reducing expenses. Ask yourself what services you could provide to meet those objectives.
Consider AV-as-a-service. The client could outsource AV management and operations to the commercial integrator. This would certainly include maintenance but now the day to day operations of their AV.
It could include room scheduling, meeting support, equipment allocation and asset balancing, room monitoring, etc. In a command and control environment a managed services approach could ensure the technical infrastructure and their daily operation meet the urgency of the application. In digital signage this might be managing, monitoring, conducting analytics, and updating the entire network.
This begs the question of how to sell the concept to the client. It all boils down to both return on investment (ROI) and return on objectives (ROO).
Related: The Service Desk: Basics of Selling Managed Services
A basic way to look at it is to determine the value of your approach. To the first order there needs to be an examination of risk for the client. Just how important to them are the set of tasks you are proposing to manage?
Secondly, the analysis needs to rest in the requirement for expertise to do a set of tasks. More simply put, do they need a highly qualified person to perform the tasks? Next is cost. How much does it cost them to hire full time employees to handle these roles and can an employee doing these things part time meet their objectives? Ultimately it is a cost benefit and risk analysis. Do the math. You and the client may be surprised.
In the commercial AV integration community, we are at ease (for the most part) with never ending technology evolution. We expect it and it comes as no surprise. We are accustomed to incorporating it into our business activities.
What we may not be as familiar or comfortable with is the evolution in the business itself.
Ultimately it boils down to providing the client with recognizable and agreed upon value. The best definition of value that I have seen is that value is something someone is willing to pay for.
In our "World's Fastest Sales Training" seminar, we teach that a sale will only be made if one of three things happens; a problem must be solved, or an improvement in a condition must be made, or finally, something of value must be provided that a client recognizes.
It is in the services side of our businesses where differentiated value still exists. It is the recurring revenue side of managed services where we have our best opportunity for continuing growth.
If you enjoyed this article and want to receive more valuable industry content like this, click here to sign up for our digital newsletters!