How Small Businesses Can Survive a Prolonged AV Recovery
With market research indicating a slow recovery, small integration firms should continue to stay nimble and bridge the gap between now and 2022.
Leave a Comment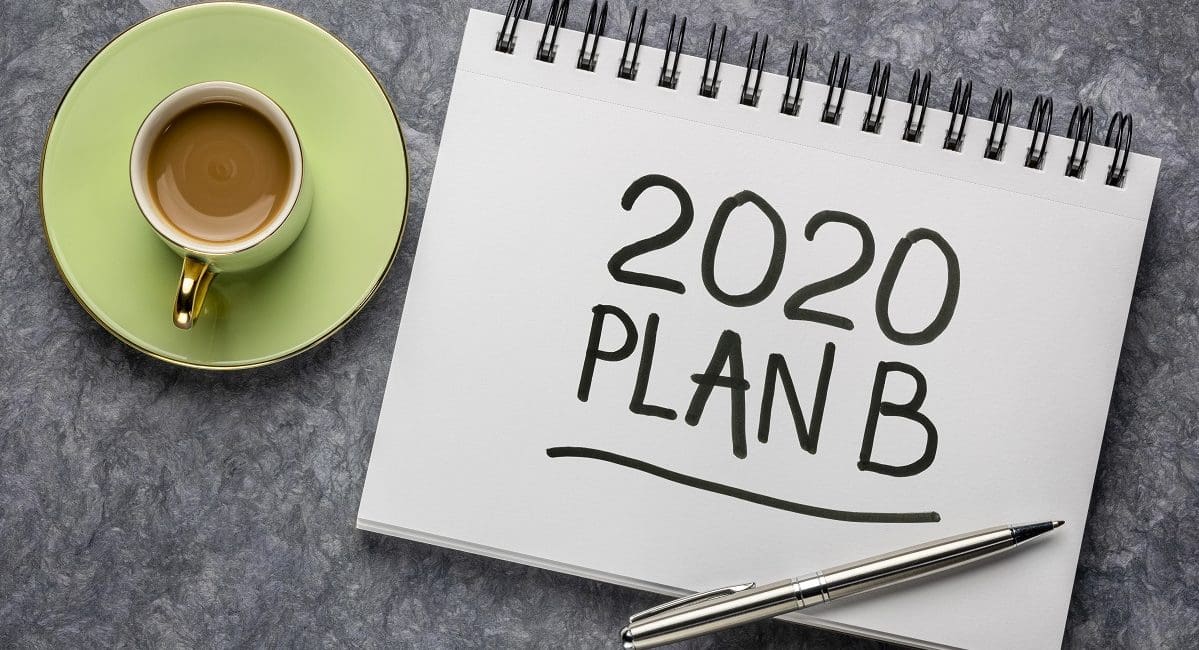 The coronavirus pandemic is still rearing its ugly head on the economy and cases are rising in some parts of the country, but there are some signs that business is returning to normal.
However, small integrators especially need to continue to be vigilant and stay nimble as the economic impact on pro AV is expected to remain until 2022, according to AVIXA economists.
The global pro AV market is expected to make a full recovery, but it might take some time, says Sean Wargo, AVIXA's senior director of market intelligence.
About 62 percent of those who participated in AVIXA research for IOTA, its weekly COVID-19 Impact Survey and monthly Business Index say they're likely to expand into new markets. Another 52 percent have seen an increase in project work recently with a new focus emphasis on technology upgrades.
"That's the exciting, agile, dynamic nature of this industry," Wargo said during his keynote at InfoComm 2020 Connected.
Despite the renewed optimism and the AV industry showing signs of recovery, the industry is expected to drop from $259 billion in 2019 to $239 billion in 2020. It won't be until 2022 that the market bounces back with an estimated size of $269 billion, Wargo says.
Read Next: Small Integration Firms Can Weather The COVID-19 Storm: Here's How
Bridge the gap
Wargo recently spoke with Commercial Integrator about how small businesses can survive in an industry that's not expected to bounce back as quickly as everyone hoped.
He doubled down on his comments and said businesses in the AV industry — particularly small businesses — can find innovative ways to survive through the remainder of 2020 and 2021.
"A lot of it is bridging the gap," he said.
Wargo pointed to financial help in the form of emergency loans from the U.S. Small Business Administration, including the Paycheck Protection Program.
As of the end of June, there was $130 billion in unspent funding left in the program for small businesses to use. The program allows for the loans to be forgiven if the funds are used for payroll and certain employment benchmarks are met.
Congress on July 1 extended the program through Aug. 8, so businesses that have not yet applied for a loan can still do so.
Wargo also suggested business owners sell equity in the company or dip into their "war chest" just to remain viable until business conditions improve.
Stay nimble
Small integrators have a useful weapon that large, national firms don't: the ability to adjust on the fly and scale appropriately.
"Small firms were probably doing a lot of this anyway," Wargo says. "They were bringing in flex capacity as projects demanded. You're seeing that in the numbers too, where they're shrinking or growing based upon project work."
Of course that could mean layoffs and furloughs, but small businesses are uniquely positioned to stay in touch with those employees and bring them back when the time is right.
Staying nimble also means small AV businesses need to adjust to serve new markets.
For example, the education market at first presents itself as a down market since schools have been closed, but AV integrators can use this opportunity to improve the AV systems in an empty building.
It's still unclear if the fall will bring about virtual, in-person or hybrid educational settings, but integrators can help those end users adjust to all three scenarios.
"It's kind of using the moment to pivot and look at other areas where there may be solutions and demand you hadn't thought about before," Wargo says. That's when you do start experimenting, because you're already at a low point. The risks are already there."