Whitlock: Clever Quips & an Aggressive Organic Growth Strategy
Integrator Whitlock is vocal about eschewing acquisition in favor of investing in customer support. Now it breaks down its unique AV business outlook.
Leave a Comment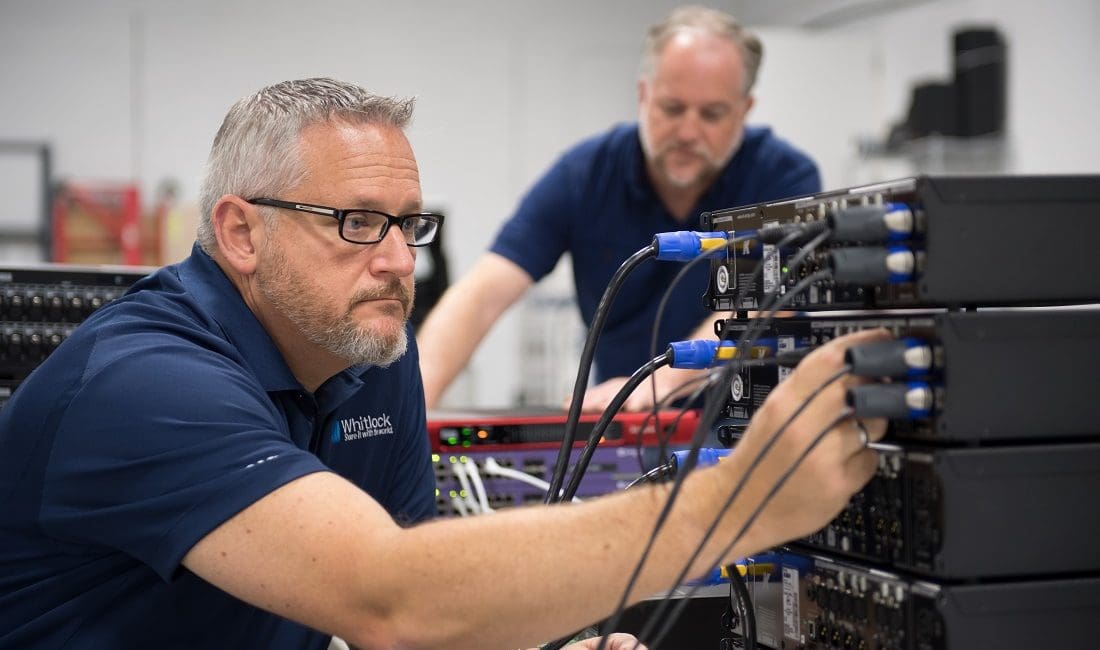 Whitlock's approach to growth is unique in the AV integration industry. It's overwhelming focus in on developing relationships with its existing customers and building presences in its best-performing geographic markets than it is on acquiring other firms.
In other words,  Whitlock is solely focused on organic growth.
To dig under the surface and learn more about Whitlock's AV business strategies, CI recently chatted with Whitlock executive VP John Steinhauer. Here are edited excerpts of our conversation with Steinhauer:
CI: Global Presence Alliance is a big part of your global strategy. Why is that the right fit for Whitlock as you pursue the big global opportunities that are out there?
Steinhauer: The GPA is about to celebrate its 10th anniversary, so it's a group that's been around for a while, and we've worked out a strategy that's based as much around relationships as it is capabilities.
These are trusted, like-minded AV business people around the world that we interact with. We incorporated the group in the last year as well.
So it's an entity in and of itself and has employees. It has an executive director and it's so much more than just a reference system or a global deployment kind of a strategy. It's an extension of Whitlock.
We all feel as though we're part of each other's teams, and with that comes having to align our strategies and having to align our processes and how we go about standards and just how we deliver a very consistent, simple,standard,scalable solution to every customer we deal with.
A lot of the engagement is driven through the U.S. We're big contributors to the group, but more and more we're seeing AV business coming the other way from different parts of the world into the U.S. We're teaming with our partners on those as well. It's a flexible model.
It's easy to say yes to our enterprise customers. A lot of times they'll approach us and have different financial engagement models they want to pursue, and we're very agile. We can deal in local currencies; we can deal in U.S. currencies.
We can procure the equipment this way or that way. There are many flexible ways of doing this, and the customers appreciate that.
Flexibility is a big thing for Whitlock. Can you tell me about what you've done with sales team segmentation to open up more flexibility?
Steinhauer: We're always fine tuning that and in the last year we broke into three distinct groups —global account managers, key account managers and regional account managers.
We have a pretty unique model in place where we're territory-less when it comes to selling. So if a salesperson has the customer relationship, they can deal with that customer anywhere,and then get credit, if you will, for sales everywhere in dealing with that account.
It's that old "one neck to hug" which is nicer than the other more violent "one throat to choke" analogy, but this has proven to be really successful for us.
"We have a pretty unique model in place where we're territory-less when it comes to selling." —John Steinhauer
We had to put a little focus around it. Our global account managers handle a small group of customers that are very well penetrated [and] doing AV business globally, and we invest in training them and all the nuances of doing global AV business with an enterprise customer.
[These account managers are] very open-minded to expanding the portfolio penetration from services to professional managed services and all variety of technology. So they're really are our global sales force. They're called GAMs—global account managers.
The next rung is our key account managers, CAMs. Those folks have a list of customers that they're developing,and it's a list that we focus on. We measure their results. We spend a lot of time building plans —customer plans to help them be successful with those customers.
Frankly, if we're not making progress, we spend time reassigning customers there, too. We don't want to leave a customer dormant when we're not having success because we don't have the right engagement with the right person. So the CAM list, if you will,is something that's always evolving.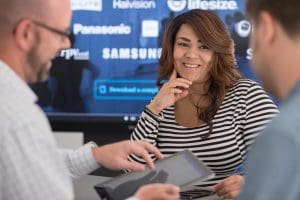 The last group is oour regional account managers[RAMs], and one of the things when you're territory-less that happens at a company is people drive by customers on their way to the airport because everyone can go everywhere.
The RAM approach is to focus on being successful in our regions,and these folks are largely focused on verticals that might be strong in that geography. They're also focused more on acquisition than the other folks that have named customers.
If you take that whole group of GAMs, CAMs, RAMs and you bundle them together, they're an offshoot of this strategy we have called RAD—retain, acquire and develop. We're constantly doing that.
We're constantly trying to figure out a way to focus on customer retention, to focus on customer development and to be very strategic about our acquisition planning.
All those different varieties of reps are all allowed, if you will,to acquire customers. All the acquisition in Whitlock has to be approved.
Every salesperson has to build a business case for it before they can pursue it, which gets us out of the old-school integration chasing cranes kind of mentality.
Related: How You Can Become a Hero to Your Customers in 4 Steps
We have to have a plan; we have to have a strategy for going after new AV business, because frankly we feel as though if we took our top 100 customer list right now and never signed another customer, we can meet our growth expectations for the next five years if we execute on our sales plan.
So the focus is more on growing relationships with existing customers than on growing the customer list.
Steinhauer: Our approach is different [compared to the] marketplace.
If our customers are happy we get to grow, and that's a healthy way to approach growth. That's what we hang our hat on.
I think the other way causes a lot of stress between sales leadership like myself and operational leadership in the AV business we're in because once you get to that point where it's just hunting all the time, collecting logos, throwing them over the fence and asking your operations team to just make it work, you create tension.
I think what's very different about Whitlock is the brotherhood between sales and operations at the highest levels.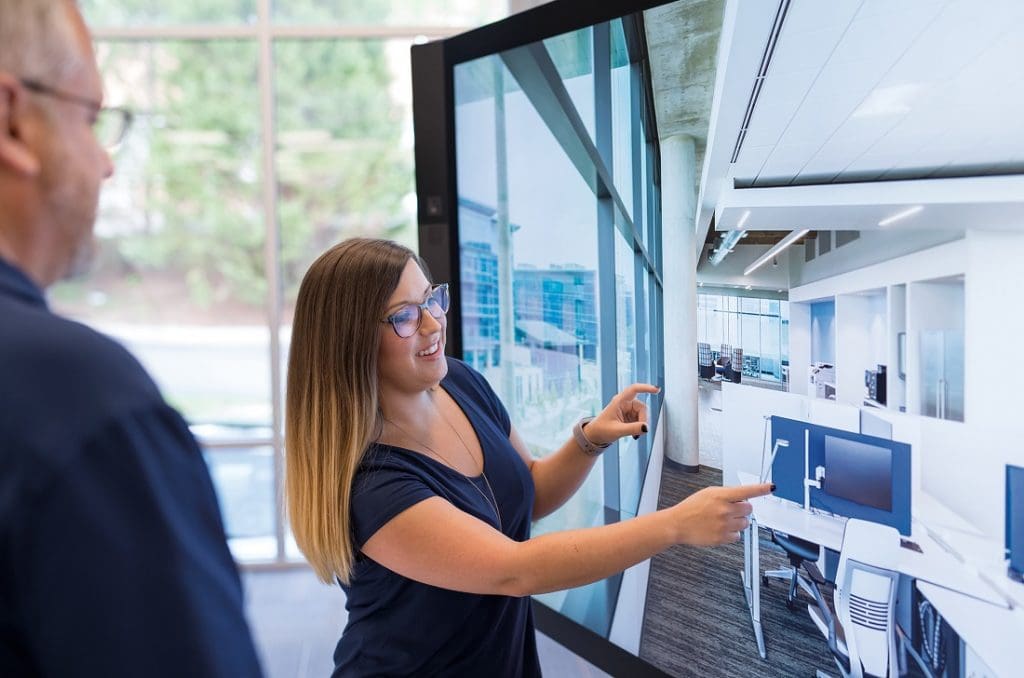 Speaking of sales, can you update me on your as-a-service AV business?
Steinhauer: Collaboration as a service,we think,is exciting to our customers because we're getting out of that conversation about [hardware]and talking about outcomes and experience and what they're trying to accomplish in these different collaboration spaces.
Then the best part,I believe,for the customer is because it isn't [about]should I buy a service contract or should I buy this extra level of service contract? Those are the things that always get negotiated off before the customer buys their equipment.
"We feel as though if we took our top 100 customer list right now and never signed another customer, we can meet our growth expectations for the next five years if we execute on our sales plan." — John Steinhauer
Those kinds of things go away, and they'revalued in a service model because they're baked in the cake.
They're part of the solution. Whatever those requirements are for the service to prove the outcome they purchased, it's in there.
It's not a lease. It's a lifecycle approach to technology management and solution management, and our customers, they're responding to it.
It's kind of a way to future proof. It's part of a way to create some obsolescence protection,if you will, around solutions that in a three-to five-year period could become obsolete.
Can you share other examples of what you sell as-a-service?
Steinhauer: A good example would be our initial rollout,which was around the Microsoft Surface Hub. A different way of providing a collaboration space, not a traditional meeting room, but a walk-up kind of a component embedded in your network, a piece of the Microsoft puzzle technology.
That's how we initially rolled it out —with a bundle around Microsoft Surface Hub.
Staying on the topic of how you sell, tell me about the enterprise stack and what Whitlock calls "solution aggregators."
Steinhauer: The whole concept of solution aggregators is less about going through a bomb with a customer — going through line by linewhat piece of hardware, what model number — and more about how are you collaborating across the board off-the-shelf kind of technologies, network-based technologies like Skype, bringing all those things into the dialogue and coming up with a solution that can tie them all together.
I think what you see happening with Crestron, for example, with the XIO platform and NVX and network-ready solutions that are package, open standard and things like Mercury in the way they're embracing Zoom inside the Mercury huddle product all kind of speak to this aggregation of solutions—instead of having AV on one side and all the other stuff on the other side bringing them all together.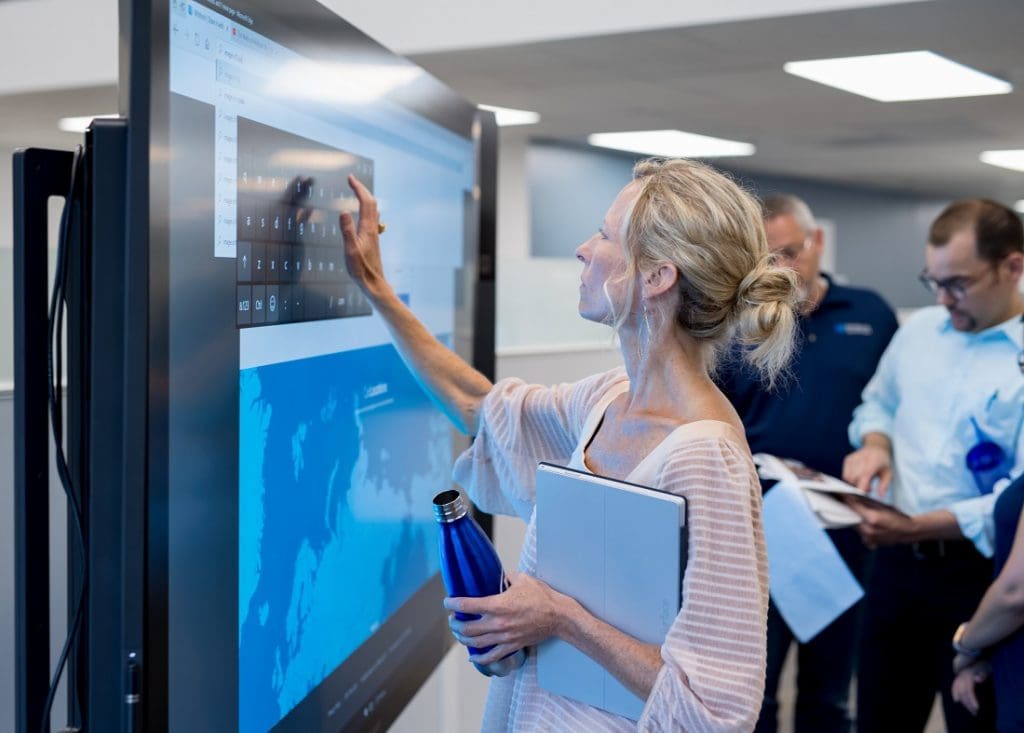 Along those lines it's increasingly important to offer customers scalable solutions. How is Whitlock handling that?
Steinhauer: Yeah, critically important. We have a process that is built around being flexible to scale called the enterprise delivery model that we put in place for every customer.
It's very methodicalway of doing things, and our whole strategy around scaling is honed on feedback that we get from our top customers. [We've found that they're craving scale,] simplicity and standards. They all go kind of hand in hand, but scale is the most difficult part.
We've got 24 U.S. locations and a broad global footprint with GPA. We've taken our enterprise delivery model, and we've centralized it. So we have a team of folks that consistently are involved in this type of deployment schedule for complex global type deployments, and we ensure that process is followed for every one of them.
Read Next: Don't Be Afraid of Disruption and Business Innovation; Embrace It, or Your Company Won't Survive
I participate in a lot of these things, and it's like a military operation. You get on the call; all the stakeholders are there. Everyone is assigned their tasks; everyone updates the team.
The summary comes out afterward and so on. If it's global, the partners globally are on those calls, and everything gets followed right to the letter. It's the way we deliver that enterprise experience to our AV business customers, it could be anywhere in the world.
If you enjoyed this article and want to receive more valuable industry content like this, click here to sign up for our digital newsletters!