Go 'As-A-Service' and You, Too, Can Grow Like Cenero
Cenero predicts well over 50 percent growth for next year. Why? Well, it all has to do with an as-a-service model that really, truly works.
Leave a Comment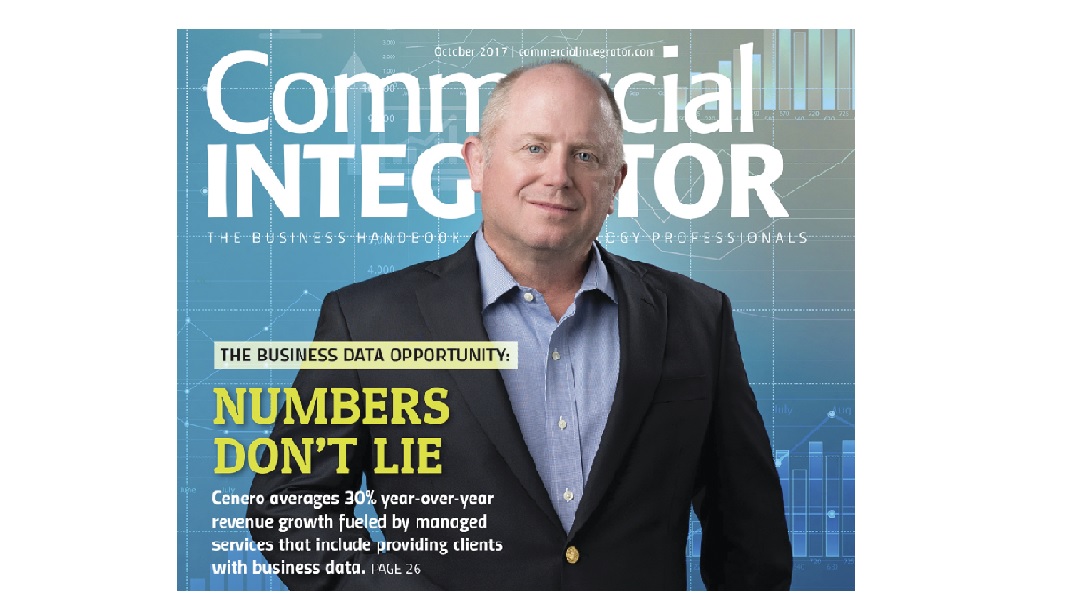 We recognized integrators on our 2018 list of Fast-Growing Firms for a multitude of reasons – not always because of year-over-year revenue growth. But we have to admit: Cenero does embody that factor.
Cenero graced a cover of Commercial Integrator in 2017 as we heralded its 30 percent year-over-year growth. Well, for 2018, it's predicting 67 percent growth over its $39.2M in previous-year revenue.
How does Cenero do it?
Cenero prides itself on not being a typical AV integration firm and it walks that walk. For example, the much-chronicled struggle that so many AV integration firms have seeking service revenue has never been a problem for them.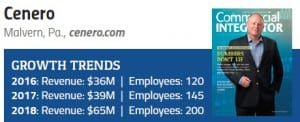 CEO Chris Henry told CI last year that 60 percent of its business came from outside its geographic area and a big reason for that is "managed services allow us to support systems throughout the world."
So, in a sense, when it comes to growth, the sky's the limit for Cenero.
In 2018, Henry talks about the company's sustained growth, attributing it to "symbiotic relationship between installation services and managed services."
Related: There's a 'Disappointing' Lack of Managed Services Contracts in AV Industry, According to These Findings
That pace of growth, of course, can bring potential growing pains, but Henry says Cenero combats that by "working very hard to continually develop [its] talent pipeline."
He adds that the company manages its growth so it's not overly reliant on the "next bid project." Learn more here.
Quick tips for more service revenue:
have a way to continually monitor and reach your service clients, like Cenero Constant Connect (seen in the video below)
collect functional information on clients' audio-visual systems and provide it to them so they can make decisions (especially on future purchases)
use a traditional managed services offering like a help desk staffed by engineers reachable by phone or messaging