The Collaboration Products You Should See at InfoComm 2018
Our list of must-see collaboration technology at InfoComm 2018 runs the gamut from wireless microphones to 6K displays to data analytics systems.
Leave a Comment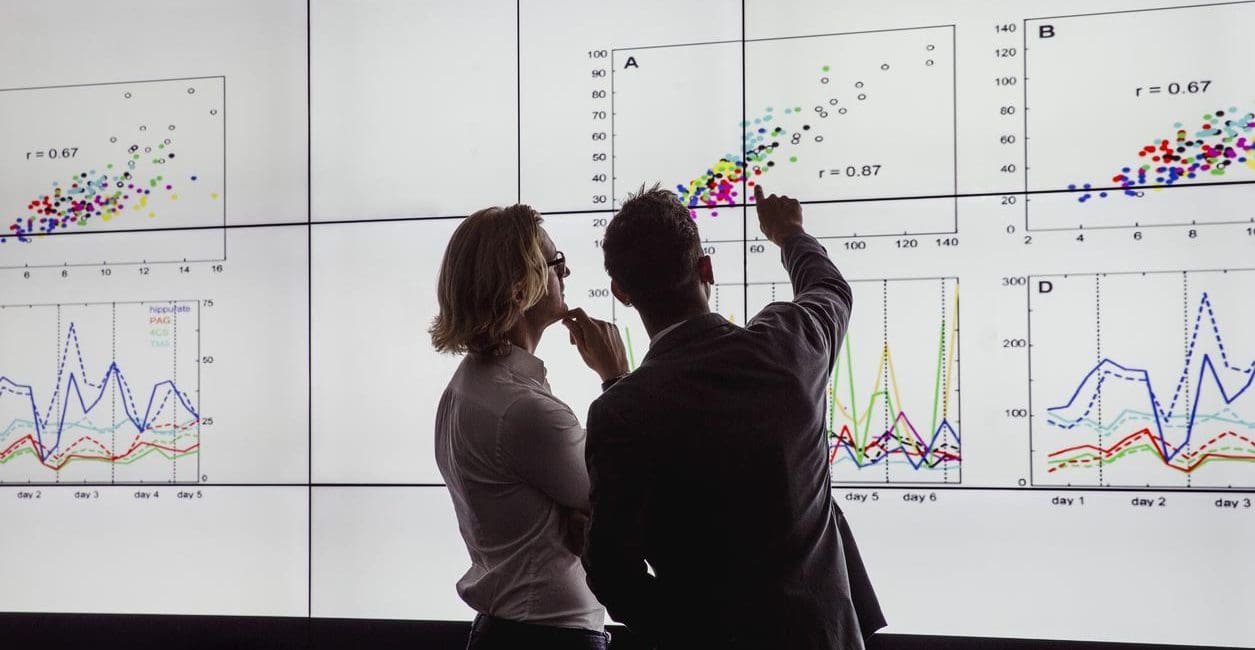 While collaboration technology was a major topic of conversation coming out of last year's trade shows, chatter is already ablaze with conviction that the category will make an explosive return to InfoComm 2018. But that's also kind of the problem — with so many collaboration products, which ones do you make time for?
The fact of the matter is, if we were to thoroughly answer that question, we'd have to write a VERY long article. One you probably wouldn't have time to read if you're about to step onto the show floor.
So start here with just a few of the collaboration products currently receiving lots of chatter.
Nureva – Nureva Wall WM408i system (booth N1276)
Nureva Inc. will demonstrate its new Nureva Wall WM408i system, new functionality in Nureva Span visual collaboration software and the new Dual HDL300 audio conferencing system at the show.
The wall combines a capacitive touch surface with an ultra-short-throw HD projector. "By leveraging ultra-short-throw projection, it also yields the lowest price per pixel for any display and collaboration technology, making it a practical solution for your meeting rooms and team spaces," says a company press release.
This is Nureva's third consecutive year as an exhibitor at InfoComm, and during that time the company has received numerous accolades and awards from the industry for its continuous innovation.
Barco – ClickShare Wireless Presentation System (booth C2536)
Last year, the Barco ClickShare CSE-800 won a CI BEST Award. The latest iteration this line of collaboration products touts a simple touch button (or app for Android & iOS), minimal IT support, simplicity of integration and no required software.
More from the company:
"ClickShare's universal USB-powered Button and ClickShare app for iOS and Android avoids the unsightly jumble of cables often seen in meeting rooms.It requires no special adapter or port – so there's no need to carry additional wires or rummage under the table."
Matrox – Mura IPX Series (booth N1322)

Matrox Mura IPX Series capture, encode, decode, and display cards "feature 4K60 full color support, providing systems integrators and OEMs the ability to seamlessly capture, encode, stream, record and decode 4K60 content—including fast-moving video content and high-frequency desktop graphics and text," according to the company.
Integrators now have an easy option to satisfy the increasing requirements of multi-4K60 content and can continue to mix and match from a wide selection of Matrox video wall cards to construct scalable, high-density, low-footprint video walls for collaboration settings.
Prysm – 6K Displays (booth N1245)
These large, no-bezel laser phosphor interactive displays (LPD) support up to 6K x 2K resolution and, according to the company, can reproduce over a billion discrete colors.
According to the company: "LPD 6K is a fully interactive display, enabling you to extend its use beyond video and presentations into team collaboration. Its robust polymer surface is both impact and scratch resistant and supports up to 30 unique touchpoints; perfect for your company's most interactive meetings."
Read Next: Collaboration & Digital Signage Customers Search for This More: Episode 11 of AV+, the Pro AV Podcast
Mersive – Solstice Kepler (booth N1416)
Mersive's Solstice Kepler combines collaboration technology with data analytics.
The cloud-based workspace analytics system "can actually tell you exactly what's going on in the meeting room. Who's sharing? What are they sharing? What are they sharing from? What applications are they sharing?" according to Mersive CEO Robert Balgley.
Balgley says this is "great information for CIOs, CFOs, facility management [and] AV network managers."
Yamaha – wireless conference room kits (booth N1227)
These kits feature a wireless receiver, digital signal processor and audio mixer in 4- or 8-channel configurations. Plug-and-play design was made to connect to virtually any video conferencing solution, analog telephone line and desktop phone.
Fusion wireless dialer allows users to set up calls from anywhere in the conference room.
Learn more about InfoComm 2018 here.
If you enjoyed this article and want to receive more valuable industry content like this, click here to sign up for our digital newsletters!