Why You Should Offer Flexible Solutions To Help Your Clients' Evolving Workforce
As your customers develop their hybrid work models, now is the time to offer them flexible solutions for both on-site and remote work.
Leave a Comment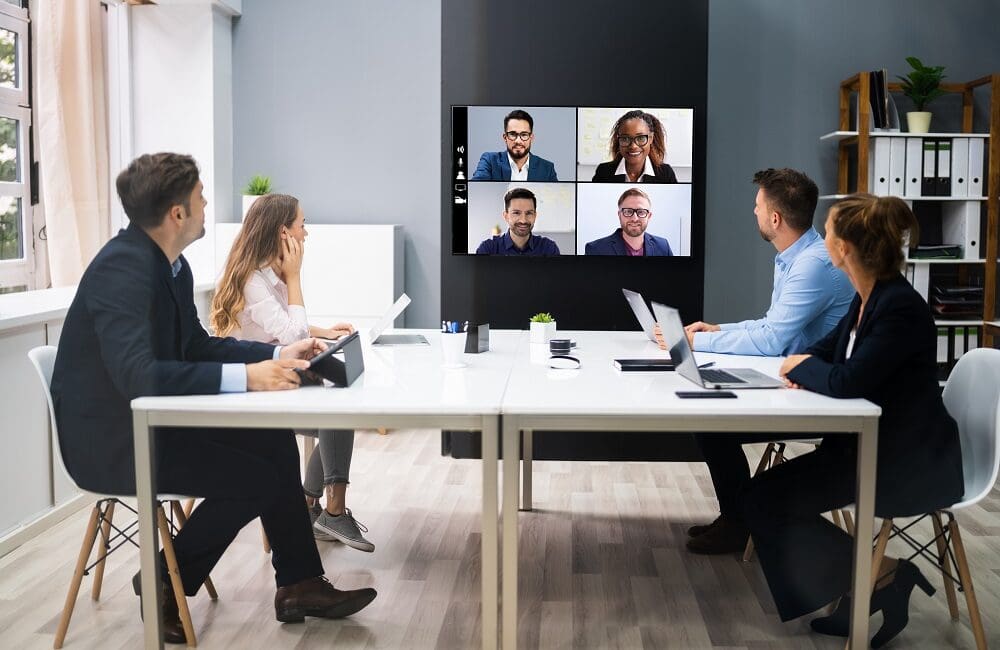 Gone are the days of employees going into the office to use the computer and access the internet. Nowadays, it is much different. Some may wonder what the purpose of an office is anyway.
"It is often a way for people to meet, communicate, work, and be part of something larger," said Simon Dudley, Logitech Analyst Relations and Sales Enablement during a recent Commercial Integrator webinar.
Listen: "Are You Prepared to Help Your Clients' Evolving Workforce?"
One big question is how to provide a safe and collaborative environment and support new ways of working. Most companies have adopted new digital transformation strategies within the past year – some overnight.
A Robert Half survey found that nearly half of all employees surveyed said they prefer a hybrid work arrangement where they can divide time between the office and another location, and 1 In 3 remote workers said they may quit if required to return to the office full time.
Dudley recommends finding balance. "No one knows really what's going to happen, be as flexible as possible," he said.
Transformation of the role of IT
With much of the workforce working remotely, the role of IT has changed.
Some IT staff may have to wait for employees to come back into the office and fix a problem. IT staff are not going door-to-door, oftentimes they are using remote technologies to help solve issues.
"Nowadays, IT needs to meet people where they are. IT is virtually in everyone's home," says Dudley.
Video allows IT staff to make it personal without having to directly visit the home.
Proliferation of Video
Gone are the days of just audio. Video has become more ubiquitous than ever before. Video is cheaper and inexpensive, added Dudley.
Video makes it possible for candidates to be judged based on skill set, not presence. Sales teams' can now meet their customers anywhere.
"It's more of a disadvantage nowadays; if you don't have video, the tech needs to be there," said Dudley.
The technology must be affordable, reliable, and secured, added Dudley.
Meeting Rooms
When it comes to meeting rooms, the room must be equipped with usable and reliable technology. If users lose faith, they won't use it, and the room will most likely not be utilized as much.
If something does go wrong with the equipment, oftentimes, one must submit a help ticket, and the meeting just doesn't happen, which is unacceptable in a remote era, added Dudley.
Download: Meeting Room Audio Special Report
"You want to make it flexible enough for all to come into a room and use Zoom or connect to a WebEx meeting," said Dudley. The technology within the room must be consistent, scalable, and easy to install.
The room should be equipped enough for employees to bring their own devices. Integrators should address what does work and what does not in each meeting room.
"Focus on reliability more than anything else," said Dudley. Make sure all meeting rooms are up and all cables work.
Preparing For A New Normal
As we begin to prepare for a new normal, integrators should use the technology that is available and can manage their clients' environments well.  Video is now more important than ever before.
Integrators should look for flexible solutions that provide consistent experience for clients.
Read Next: How Workspace Technology is Evolving and the Role of AV Integrators in the Transformation