AOPEN Chromebox Commercial 2 Debuts at DSE 2019
At Digital Signage Expo (DSE 2019) AOPEN Chromebox Commercial 2 which can power UHD 4K screens.
Leave a Comment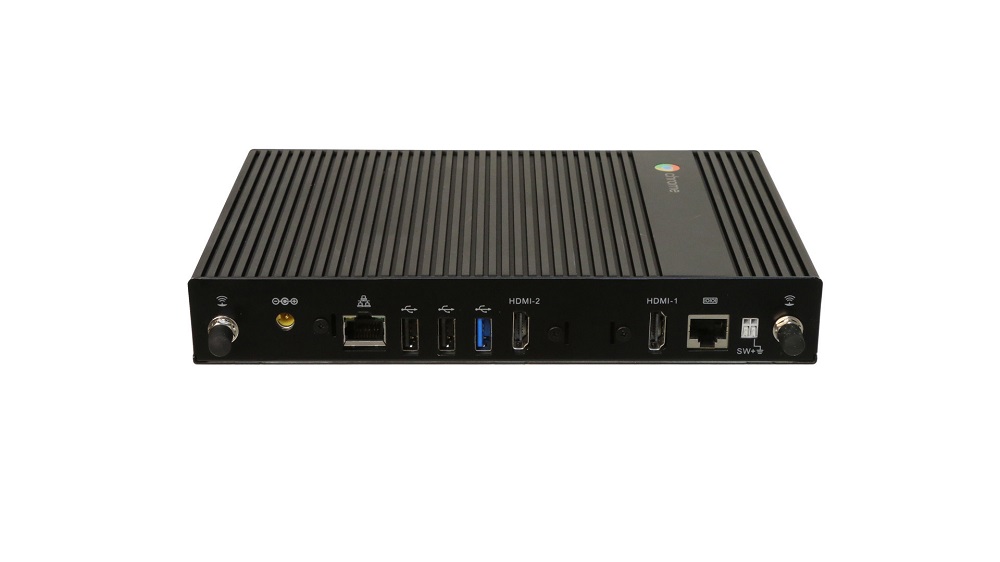 About four years since AOPEN Chromebox Commercial debuted at Digital Signage Expo, the manufacturer is back in Las Vegas unveiling AOPEN Chromebox Commercial 2 at DSE 2019.
The global provider of smart products and services for cloud-based applications, says the AOPEN Chromebox Commercial 2 is the world's first commercial-grade Chromebox that can power UHD 4K screens, providing more power, stunning graphics, and the ability to support AIoT applications.
The AOPEN Chromebox Commercial 2 is on display at DSE 2019.
Related: How the DSE 2019 Show Director Stays Ahead of the Trends
What's Different about AOPEN Chromebox Commercial 2? (via press release)
With 4K technology in high demand, AOPEN enables partners with applied IoT use cases requiring greater edge capabilities: facial recognition, eye tracking, analytics, and engagement. As the most advanced media player on the market able to power UHD content, the AOPEN Chromebox Commercial 2  will be the stand-out device in the industry.
"As the only provider of commercial Chrome, AOPEN continues to be the smart choice for enterprise digital transformation projects," says Aaron Pompey, general manager of AOPEN America. "With this next-gen product, AOPEN not only introduces the world's first 4K commercial Chrome solution, but also continues its unique, multi-tiered relationship with Google."
AOPEN calls Chromebox Commercial 2 the most advanced ChromeOS media player available, offering 24/7 performance even in the most challenging environments.
AOPEN Chromebox Commercial 2 Features (via press release):
Powering two 4K displays at 30 fps and one 4K display at 60 fps via HDMI 2.0.
Slim, ruggedized and fanless design that is water and dust-resistant
Three USB 3.1, two USB 2.0, an RJ50 serial connector, and HDMI 1.4b and 2.0.
Remote power switch enables the device to be powered remotely
Available 7th generation Intel Core™ processor i3 and Celeron processor
Chrome Enterprise license offering for ease of operation and management
For those unable to visit AOPEN at DSE 2019, booth 2138, the OPEN Chromebox Commercial 2 will also be on display on April 9th at Google Cloud Next 2019 in San Francisco.