AOPEN Launches AMD Ryzen Embedded Digital Signage Media Players
AOPEN releases Digital Engine media players for three-, four- or six-screen video solutions in restaurants, retail stores and other vertical markets.
Leave a Comment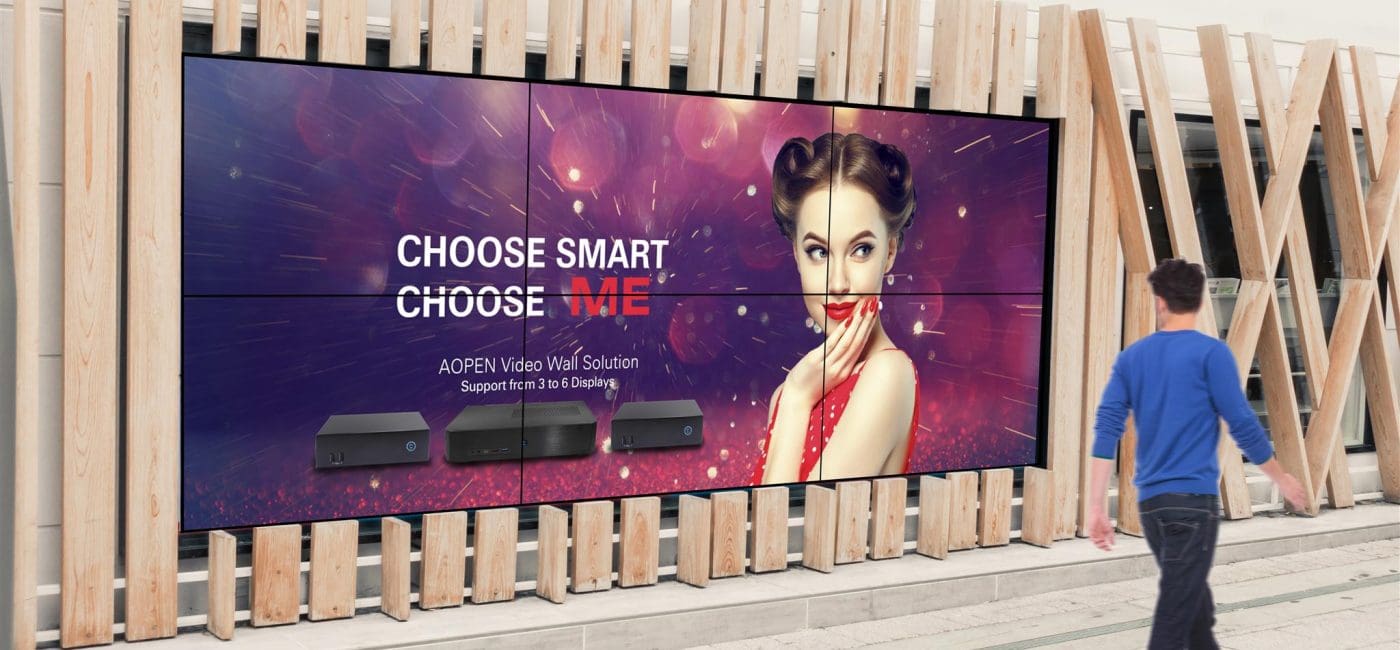 AOPEN recently announced its new lineup of Digital Engine media players for commercial and enterprise solutions.
Digital Engine media players "are designed to deliver innovative three-, four- or six-screen solutions for QSR (quick-service restaurant) menu boards, video walls, digital advertisements and traffic/information displays," according to the company announcement.
The DE6340 second generation 4-port digital signage player is the successor to the DE6140. The new player works with four-panel video walls and UHD menu boards. It's AOPEN's first AMD Ryzen embedded processor-based digital signage player with four 4K 60 Hz outputs and HDR support.
This continues AOPEN's use of AMD products to power their digital signage solutions.
"Today's demands for digital signage solutions have increased drastically with the rapid adoption of 4K panels and similar rich content and new technologies," said Stephen Turnbull, director of product marketing for AMD's data center and embedded solutions group. "We're delighted to work with AOPEN to create products using the latest AMD technologies included in AMD Ryzen embedded processors."
"AOPEN can combine the latest visual technologies with our knowledge of our customers and how to provide the best service to them," said Stan Tsui, head of AOPEN's channel and customer division.
"With over 20 years of experience in dedication to our customers, we understand their needs and, with our knowledge of many generations of AMD products, we are able to create better products. In turn, our customers develop better solutions that drive customer satisfaction," he said.
AOPEN's DE6200 featuring AMD RX-421 embedded SoC "solves the general lack of triple digital output solutions from other vendors," according to the announcement. It can deliver 4K promotional videos alongside static information like menus and service information.
The DEV7610-X6 features an AMD E8860 GPU with six Mini DisplayPorts for multi-screen video wall solutions aimed at premium and corporate locations or critical operations such as control rooms. It features an aluminum front panel.
Click here for more information about AOPEN's new line of Digital Engine media players.