Creating an Office That Meets Everyone's Needs—Even Those Who Aren't There
AVI Systems panel discussion looked at how the pandemic has changed the definition of the office for many workers, likely forever in many cases.
Leave a Comment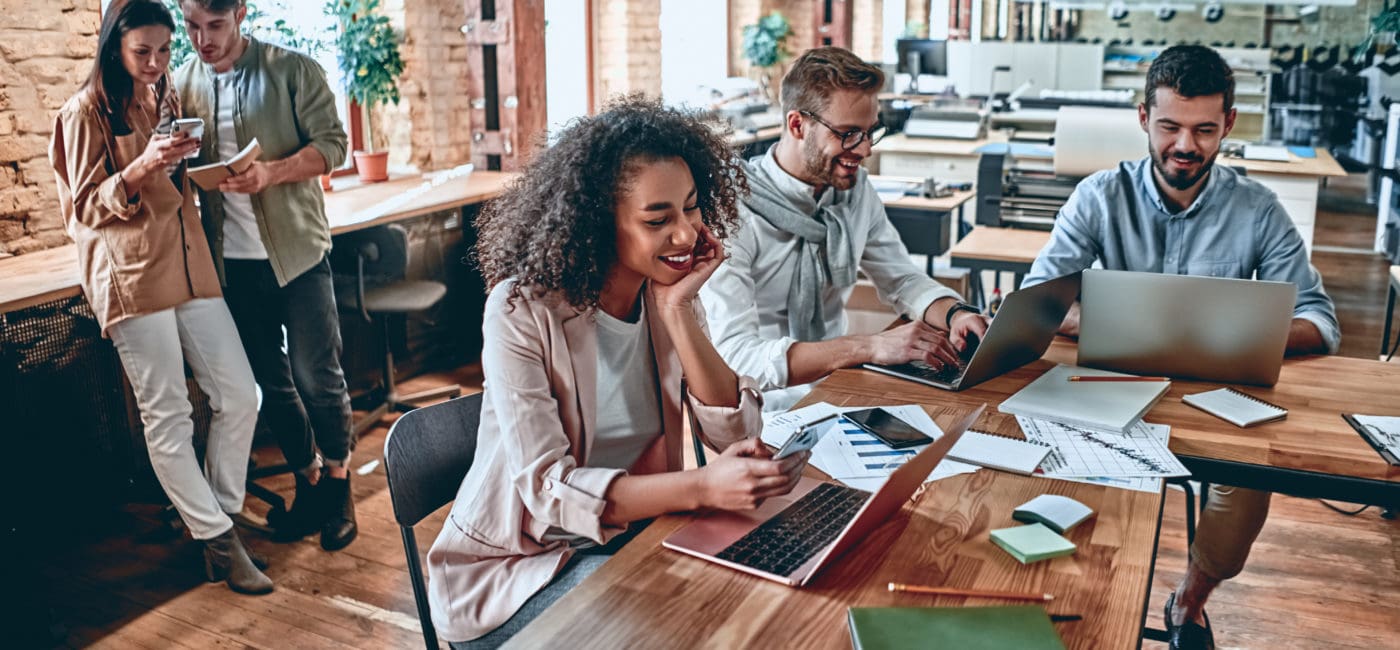 Chances are you won't recognize your office when you go back there for the next time—and not just because you probably haven't been there much, if at all, in the last six months.
Because of the spread of the coronavirus across the U.S. and around the world, business leaders have been thinking differently about how to continue doing what's made them successful in a world where just about everything has changed—and that includes the setup and location of your "office."
"We're in a phase where we're trying to find a way to build out businesses again," said AVI Systems CTO Brad Sousa in the opening remarks of a discussion about "Creating a Workplace Worth Returning To" during the AVI Impact virtual event on Sept. 17.
"The big decisions are going to happen with people together sharing their thoughts," he said.
Gensler statistics show about 80 percent of workers who were quickly ushered from their offices in March when the pandemic hit American shores know what do when they're working from home and about two-thirds of them say they're more productive, but that same amount say the work they're doing at home doesn't matter, in part because they're missing the connection with colleagues.
Related: AVI Systems Embraces the Spirit of Giving Back
Recon Research's Ira Weinstein says business leaders should ask their employees not only if they're busy and productive, but also if they're being creative during their work-from-home stints.
"Hybrid will become the way we work," he said. "People have adapted to the new normal in terms of how they communicate. We've changed everyone's expectations by taking them out of the office and helping them connect.
"It's no longer enough to connect. We have to reinforce that distance is irrelevant. Companies will be challenged to create safe, agile, flexible environments that get the most out of everyone," he said.
Evolution of the Office
North of 10's Jeff Day agrees that people need to be together to enhance their creativity, but he says COVID-19 has changed the business world forever.
"The definition of work and the location has been evolving in real time," he said. "We've accelerated the acceptance that the office isn't the only place you go."
Gensler's Ben Tranel knows the return to the office will happen but adds "it's a matter of how and to what effect," noting it's been the younger employees who miss the in-office collaboration and interaction most during the pandemic.
"It's those in-between, unscripted moments when you really get to know each other," he said. "You can't recreate that in these one-dimensional settings."
"Videoconferencing is a phenomenal tool, but it can't replace in-person," said Weinstein. Day agreed, saying, "The energy happens when we're in the same room."