Christie Projectors Light Up FlyRide at 'Beyond the Lens!' Attraction
Interactive family attraction in Branson, Mo., features immersive FlyRide that takes riders above and inside more than 20 U.S. landmarks.
Leave a Comment
Beyond the Lens!, an interactive, family-friendly attraction where technology and entertainment collide, recently upgraded a theater at its Branson, Missouri location with a FlyRide® immersive attraction.
The new ride uses four Christie Crimson 3DLP laser projectors to take guests on a cinematic, flying adventure above more than 20 of America's national landmarks.
Designed and installed by SimEx-Iwerks, which specializes in branded cinematic experiences, including FlyRide flying theaters, 4D theaters and motion rides, with over 300 sites and locations worldwide, the new FlyRide is complete with full motion seats, wind and scents.
Related: Christie Laser Projectors Give United Launch Alliance Rocket 3D Projection Mapping 'Sendoff'
The ride accommodates 40 guests, and once they're buckled into their seats, the doors open, revealing a four-story curved screen that creates the illusion of flying. To help create this illusion, SimEx-Iwerks selected four Christie Crimson 25,000 lumen 3DLP laser projectors.
"The screen is unique to this FlyRide," said Brian Ferguson, senior VP of technology and operations of SimEx-Iwerks. "It is a single, curved soft screen. An important part of a fly attraction is that guests have the image below them, and the sense that they are elevated.
"Dome screens are expensive, so we came up with the concept of a single curve – and curving it vertically. Because of the location of the guests and the screen, we required four projectors to blend the image properly," he said.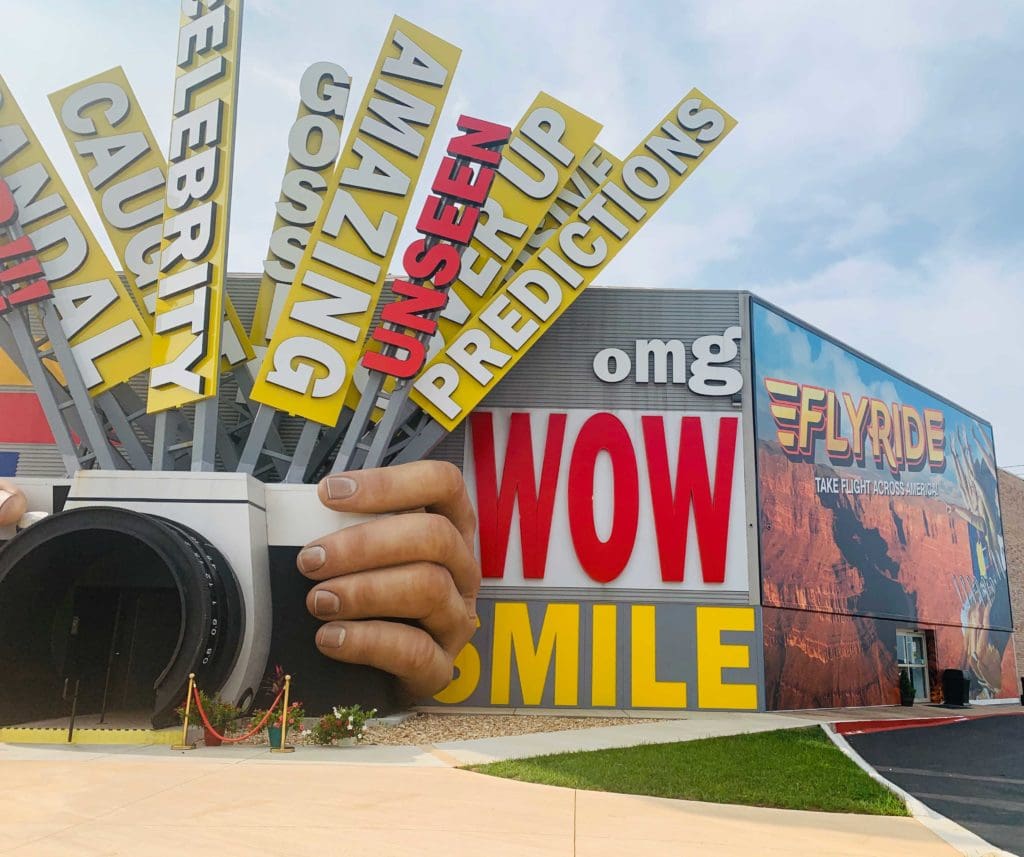 Inside the FlyRide
"The screen surface is close to the viewer to create a fully immersive scenario," said Doug Wildeboer, AV engineering manager at SimEx-Iwerks. "It's almost like you're sitting in the sixth row of a movie theatre with the screen all around you. It was critical that the pixels are clear, and the blending is good."
As guests soar over national landmarks and dip into whitewater rafting, the seats move in time with the content on the screen, dipping, turning and soaring, completing the immersive experience.
While COVID-19 caused delays with installation, the installation was completed without issue.
"We had Christie support on-site," said Wildeboer. "The project came together as we expected."
Wildeboer also noted the close partnership with Christie, which ensures a successful project.
"It's not just that Christie has acted as a supplier for us, but as a partner in the project," he said. "Through inception, design and implementation, Christie walks with us, and partners with our other partners to make a phenomenal product. That's one of the big draws for us."
"We enjoy a long and productive relationship with SimEx-Iwerks," said Doug Boyer, senior account manager for entertainment for Christie. "A FlyRide is an experience like no-other, and we're proud to have supported them with this installation at Beyond the Lens! in Branson."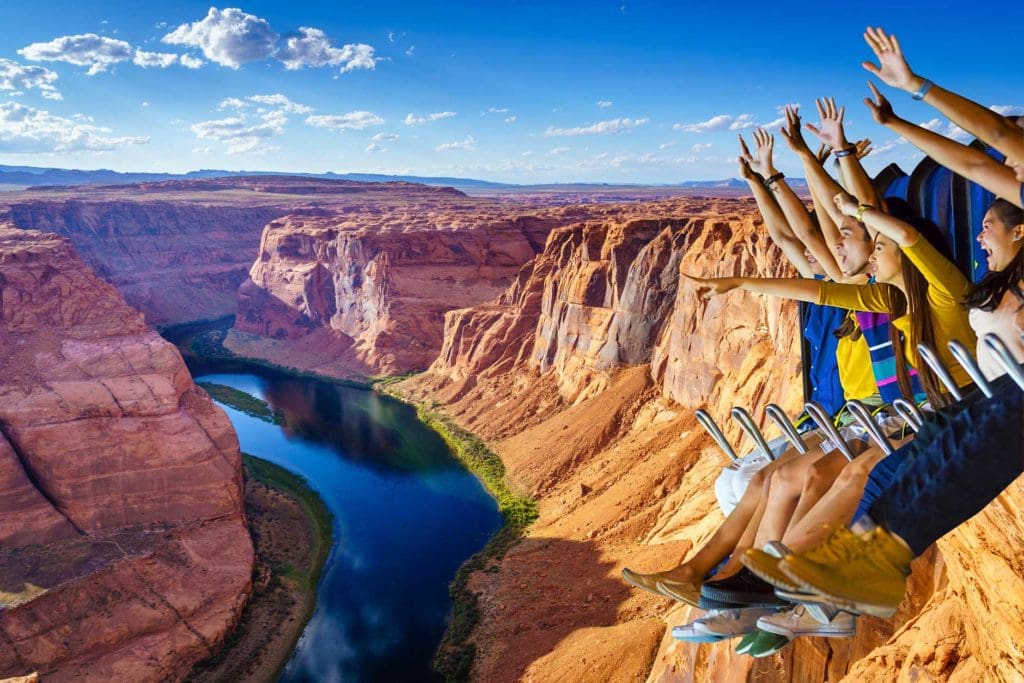 If you enjoyed this article and want to receive more valuable industry content like this, click here to sign up for our digital newsletters!