Guitars for Vets Highlights Healing Power of Music for Military Members
Just Add Power's Taft Stricklin is proud of the connection he and his company have made with charity that helps veterans focus energy into playing guitar.
Leave a Comment
You've probably heard a lot about the healing power of music, but Just Add Power global sales manager (or "dude," as he prefers) Taft Stricklin has seen that phenomenon in action a lot during the past six years as part of his involvement with Guitars for Vets.
After reading a social media post by her sister's husband on veteran suicide, "I was bound and determined to find a cause," says Stricklin. Guitars for Vets spoke to him because of the back story and the connection he felt as an owner of almost 200 guitars who feels better when he strums for a bit.
Guitars for Vets was started by a veteran who came from his service heavily injured and learned that his father had died while he was deployed.
"He was on the verge of becoming a statistic," says Stricklin. A neighbor came to visit him and forced the soldier to take a guitar lesson rather than wallow in his misery and he ended up playing twice a week.
"Instead of sitting around being depressed, he learned chords and progressions," says Stricklin.
Related: Bradford Benn Endowment Will Spark Others' Interest in Science and Technology
The Guitars for Vets rehab facility includes band rehearsals and guitar lessons for each of its patients. In the past year, the program had no suicides among its several thousand patients.
In about six years, Just Add Power has supported 72 veterans in getting new guitars or taking lessons. They give away guitars every year at CEDIA and donate to Guitars for Vets in the name of those winners.
The winner gets a guitar and three or four guitars or a year's worth of lessons donated to Guitars for Vets in their name.
"It's about giving back," says Stricklin. "It's about sharing karma. You're a winner and a giver at the same time. I'm very passionate about giving back, supporting those who protect us. I think they're heroes. The best thing you can do is figure out what you can do that matches your passion and spread karma.
"Creating and learning music develops and massages another part of your brain. It really balances people out," he said.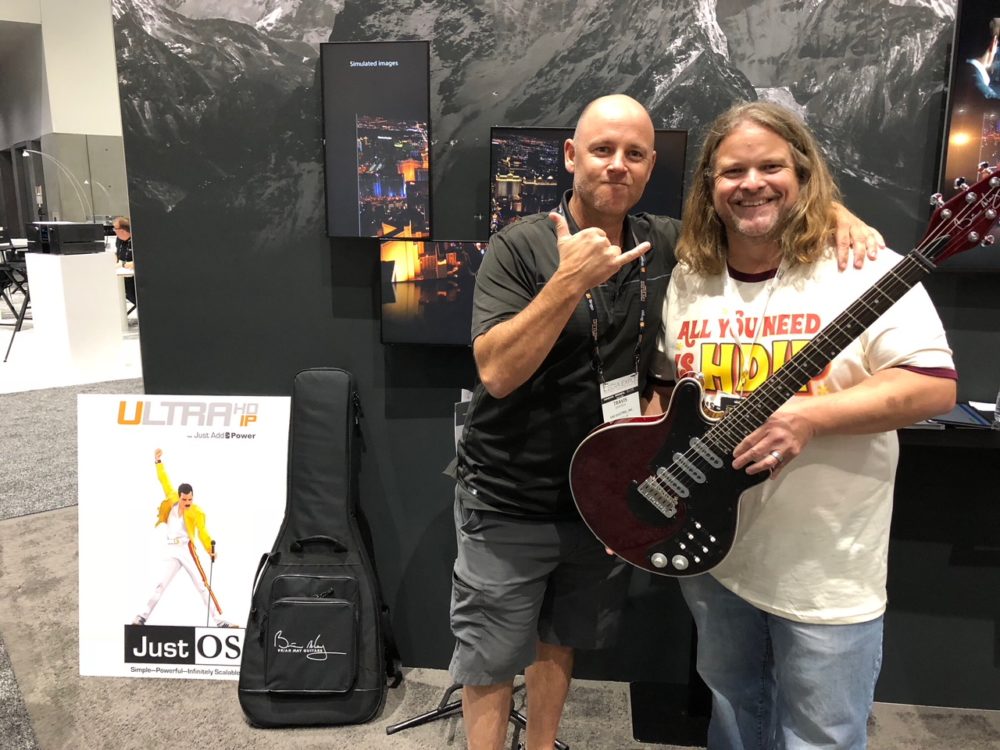 Supporting Guitars For Vets in All Ways
Last year after CEDIA, Guitars for Vets called Stricklin and he ended up sending 12 guitars to program.
"It's just something near and dear to our hearts," he says. "It's something fun too. It's a different story when you win a guitar and your name goes on four guitars.
"It furthers that conversation in the hopes of other people getting involved, whether it's someone who needs help or someone who hears about it and realizes it's a great cause," says Stricklin.
Stricklin has gotten "a couple of heartfelt thank you letters" and "chapter directors have reached out directly to me" after he's made donations with Guitar for Vets T-shirts and thank you cards. He says that's more than enough recognition for him.
"For me, it's never about, 'Look what we did,'" he says. "One side of it is very promotional to try to spread the word about the program, but if I donate to a cause, I usually do it anonymously. I do it for me. I don't do it to have my name on a banner.

"One of the cool things with all of this is they totally get it. There's nothing better than a hand-written note or a kind email. We need more good in the world," says Stricklin, who describes himself as "the world's okayest guitar player" after 35 years.
Aside from his eclectic collection that includes guitars with sentimental value and historic value, Stricklin's youngest daughter is named Lucille, a nod to B.B. King and yes, he owns two of his guitars. Stricklin plays most of his guitars but has some that are just permanent pieces of his collection.
Stricklin has no direct military background, although he did participate in Navy SEAL training as part of a business group several years ago. He has family members serving in the military and many who have served, including his father and grandfather.
"It's interesting to see the sacrifice these people make and how some people don't respect it," he says. "If everybody felt the way I felt about them, the world would be a better place." The same is true of people playing instruments, says Stricklin.
"It's a whole other experience," he says. "I'll get stressed out sometimes and my wife will tell me go play guitar. Performing live at CEDIA is such a high. Getting up and doing your thing and having fun is such a blast.
"I guess that's why I connected with the program like I did. This instrument is a portal to your happy place," says Stricklin.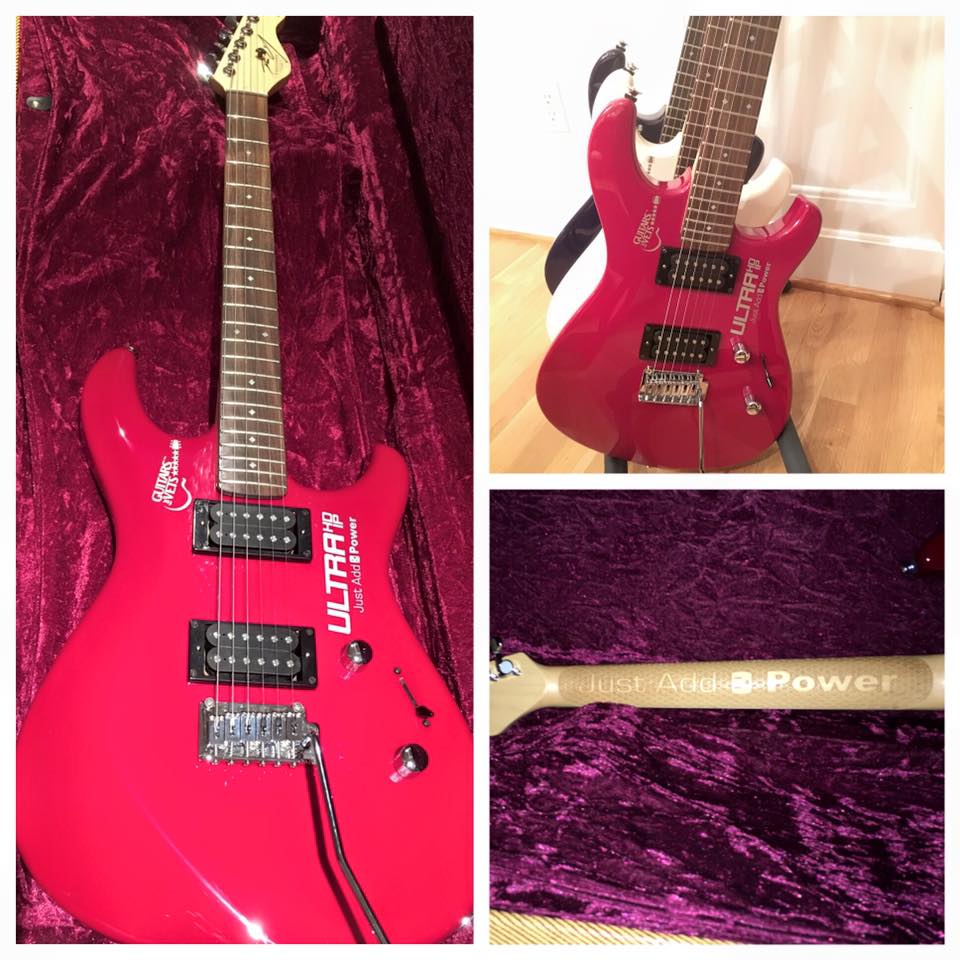 If you know about an AV or IT company doing something good who we should interview for the Connected to the Community series, email executive editor Craig MacCormack at craig.maccormack@emeraldx.com.