AV News to Know Jan. 24, 2020: New Products, Cool Projects and People in New Places
In this week's edition: More ISE 2020 product rollouts, upgrading AV at two historic churches and Jason Moss joins QSC.
Leave a Comment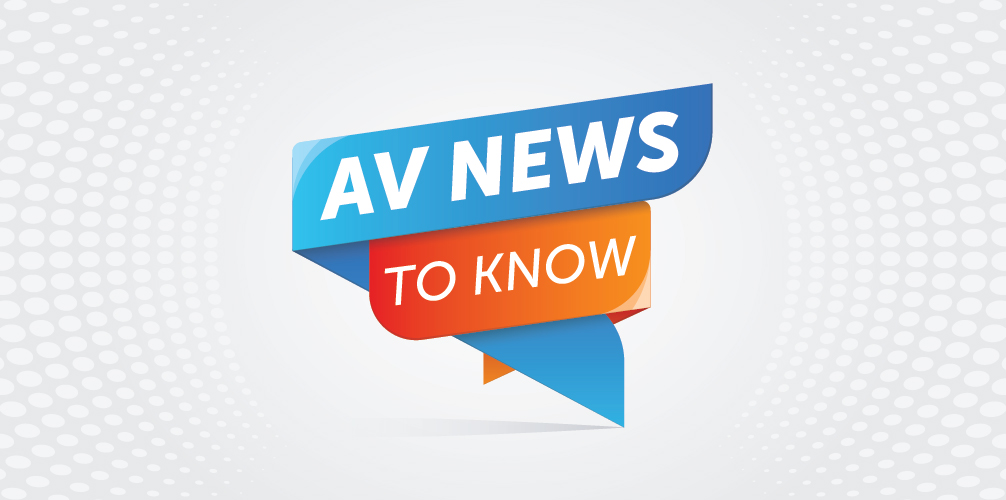 New AV Products
Platinum Tools ezEX 38 RJ45 Connector Coming to ISE 2020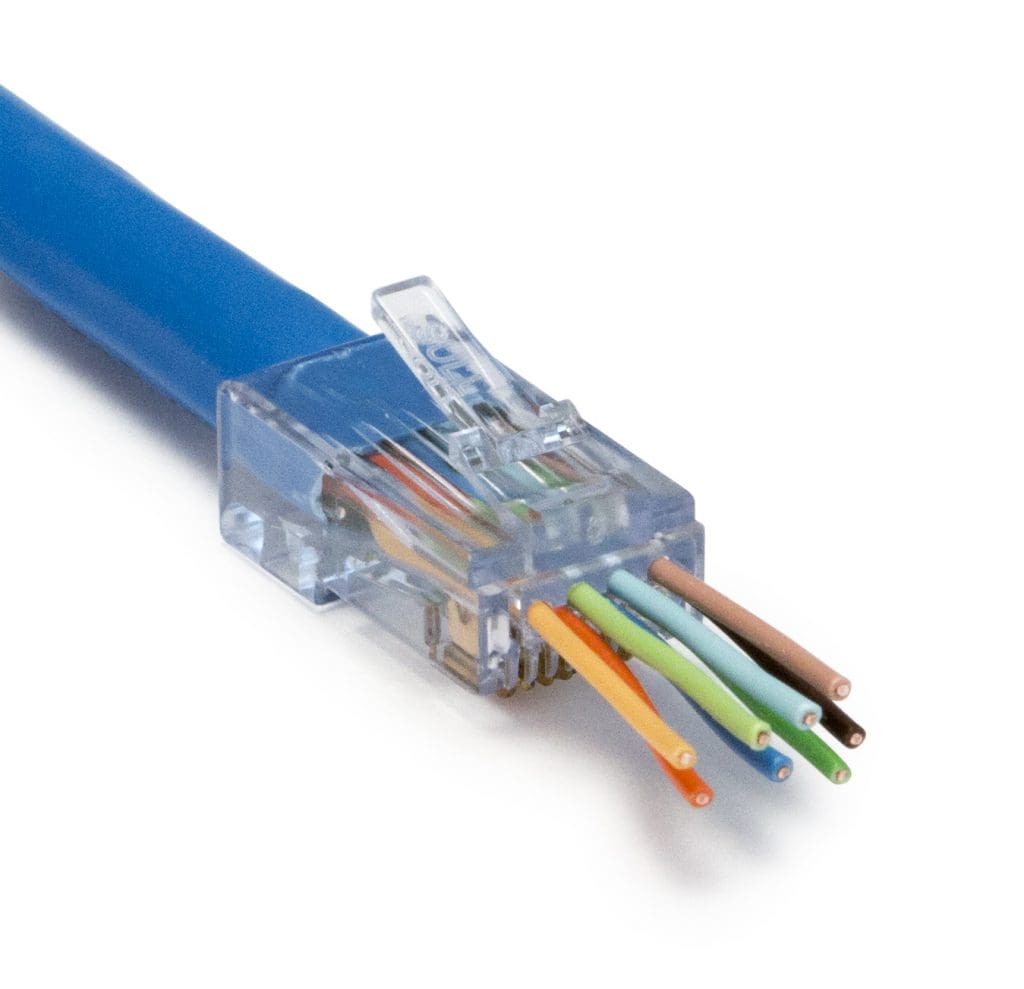 Platinum Tools will feature the ezEX 38 RJ45 connector during ISE 2020 in Amsterdam from Feb. 11-14 at RAI Amsterdam (stand #14-K165).
"The ezEX38 RJ45 connector is designed for smaller insulation diameters typically found in Cat5e and smaller Cat6 cabling," said Platinum Tools project manager John Phillips. "The ezEX 38 features the same unique integrated, patented, Hi-Lo stagger load bar, allowing the conductors to pass through the front end of the connector."
Although this connector is typically used with Cat5e and smaller Cat6 cabling, it is rated to Cat6A speeds, and is UL listed for PoE and PoE+ installations, said Phillips.
Kramer KDS-10 4K Transceiver Delivers AVoIP freedom
Kramer this week debuted its new KDS-10 transceiver, calling it "a fully featured solution that will set the stage for next-level AV over IP installations."
The KDS-10 is "a high-performance end-to-end 4K60 (4:4:4) transceiver that delivers flawless streaming, exceptional flexibility and Multiview functionality, such as Picture-in-Picture and Picture-aside-Picture," according to the Kramer press release.
KDS-10 also features user-controlled H.264 / H.265 compression switching and multiple protocols, further extending options for AV and IT professionals.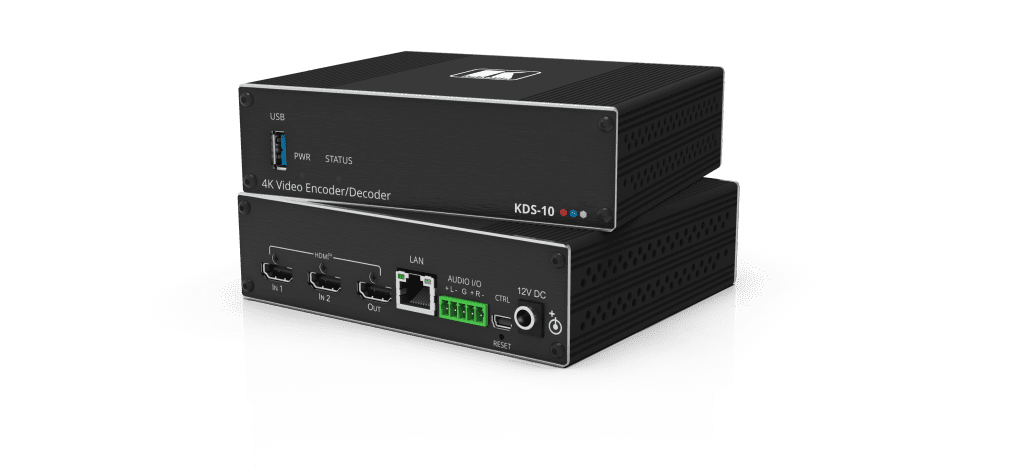 Middle Atlantic Announces ISE 2020 Lineup
Middle Atlantic Products, a brand of Legrand | AV, this week announced its lineup for Integrated Systems Europe (ISE) 2020 at the RAI Amsterdam, Feb. 11-14.
At the Legrand | AV stand (2-C50), Middle Atlantic's Forward family of installation solutions — designed to deliver greater system reliability, efficiency, and flexibility to the rack — will be making its European debut, complete with a new 3D interactive touch screen tool for demonstrations. In addition, the company will highlight its High Power DC power distribution series, which is now shipping from local inventory in Europe with region-specific power plugs.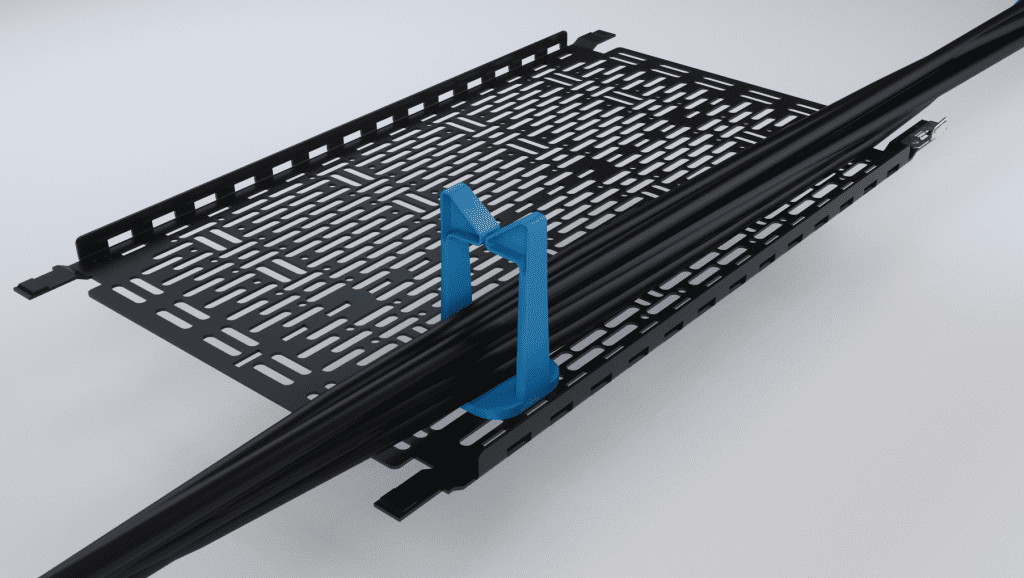 JBL Professional Announces 'Fixintogetmixin' Master Classes
HARMAN Professional Solutions this week announced Brad 'fixintogetmixin' Divens will present two exclusive master classes at The REACH campus at the John F. Kennedy Center for Performing Arts on Feb. 12. The program is sponsored by JBL Professional and Soundcraft in cooperation with the Kennedy Center.
In addition to currently working as front of house engineer for Enrique Iglesias, Divens has also engineered for Linkin Park, Garbage, Cyndi Lauper, HIM, Bob Seger and the Silver Bullet Band, Mötley Crüe, Jane's Addiction and more.
Both events will take place in Studio K at The REACH inside the Kennedy Center and will be hosted by Soundcraft live sound product specialist Tom Der. Studio K is multi-purpose performance space, equipped a JBL VTX A8 rig.
KanexPro Joins SDVoE Alliance
The SDVoE Alliance this week announced KanexPro has joined the alliance as an adopting member.
KanexPro SDVoE transceiver and controller, along with several accessories, will debut at ISE 2020 at the RAI Amsterdam Feb. 11-14 on the Custom Home Europe stand 1-N80.
"With interoperability and standardization of Ethernet-based AV distribution, we can provide great user experiences," said Manny Hernandez, senior product manager for KanexPro.
"We're dedicated to the mission of the SDVoE Alliance to replace current disparate technology with a software standard that defines AV applications and serving the IT and AV communities with products that make installations easier and more reliable," he said.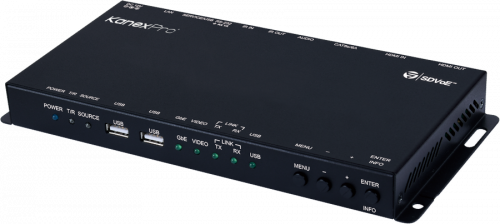 Audio Visual Projects
Ashly Audio the 'Perfect Choice' for Italian Church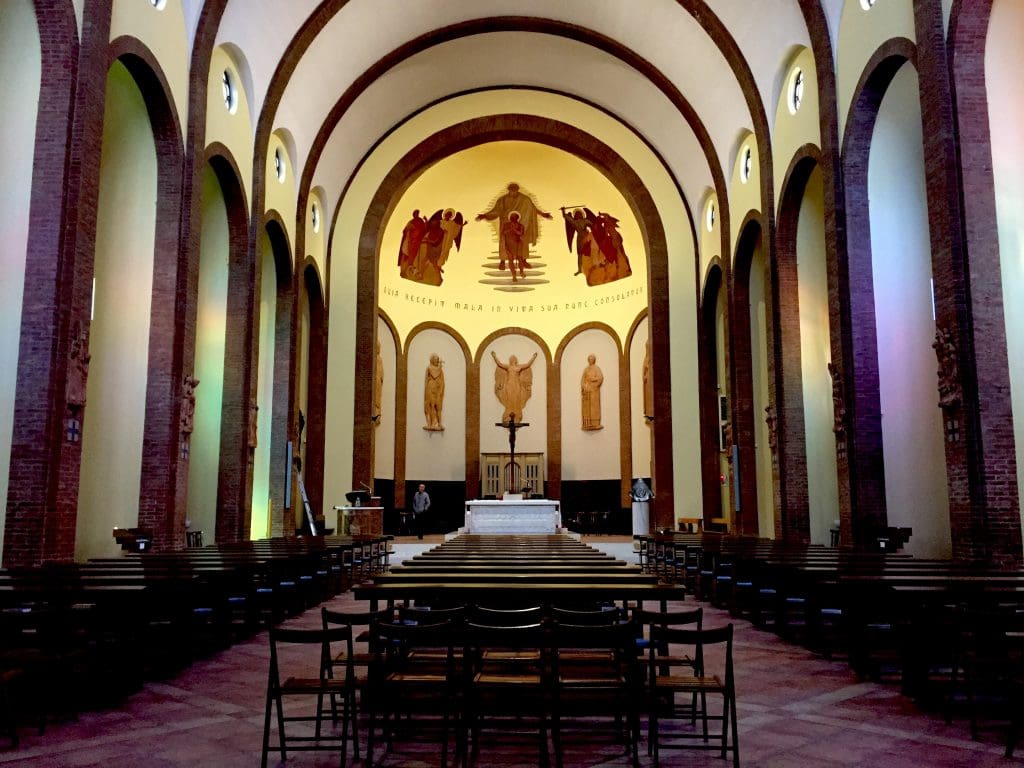 Located in San Lazzaro di Savena, a small city just outside Bologna, Italy, sits Parrocchia di San Lazzaro – or, in English, the San Lazzaro parish.
While the church sees some 300 visitors during an average service, it also serves as an important location to the local community as a whole. As the largest church in town, it serves as a hub for many local functions and events.
The church is now one of the best sounding facilities in the area as well, thanks to a recent upgrade to Ashly Audio solutions.
Daniele Santini, CEO of Etabeta Electronics, said the church was rebuilt after being destroyed in World War II. As such, it follows the architecture of the era with high ceilings and multiple reverberant and reflective sides.
Marble on the floors and multiple glass windows have long made the location a difficult audio integration.
Santini installed the Ashly ne8800mm digital signal processor, the Ashly MX-206 6-channel stereo microphone mixer, and the Ashly TRA-4150 4-channel power amplifier. Speakers in the installation came from Pan Acoustics.
Santini said the result of the installation was an immediate improvement in intelligibility while individuals are speaking.
Seoul Church Chooses Alcons Audio Pro-Ribbon Audio Solution
Modern expectations have meant that the audio quality of sermons in the 1936-built Changsin Church in the Gangnam district of Seoul, South Korea, was no longer good enough.
A replacement sound reinforcement system was needed and, after a direct comparison with systems from other major manufacturers, an Alcons Audio LR14 pro-ribbon system was chosen by the Church.
Sky Sound CEO Park Sang-hyun and Corelab's Baek Seung-hoon had worked together on the Gyeongsan Central Church installation, so it was obvious for them to work together on this project.
As well as considering which Alcons pro-ribbon system would deliver the best sound for church sermons, Baek Seung-hoon also considered what would be the easiest system for the church officials to use and how it could be used to improve the visual appearance of the worship space.
Baek Seung-hoon visited the church when there was no worship taking place to discuss the acoustics with its part-time sound engineer. He also visited during Sunday worship to hear and make a recording of the pastor's sermon with the existing system.
From this research, he decided that the best Alcons pro-ribbon solution would be a system comprising six LR14/90 ultra-compact line-array modules, six LR14/120 line-array modules, two LR14B line-array bass modules, four VR8 monitors and one CCS8 surround unit, powered and controlled by two Sentinel10 amplified loudspeaker controllers.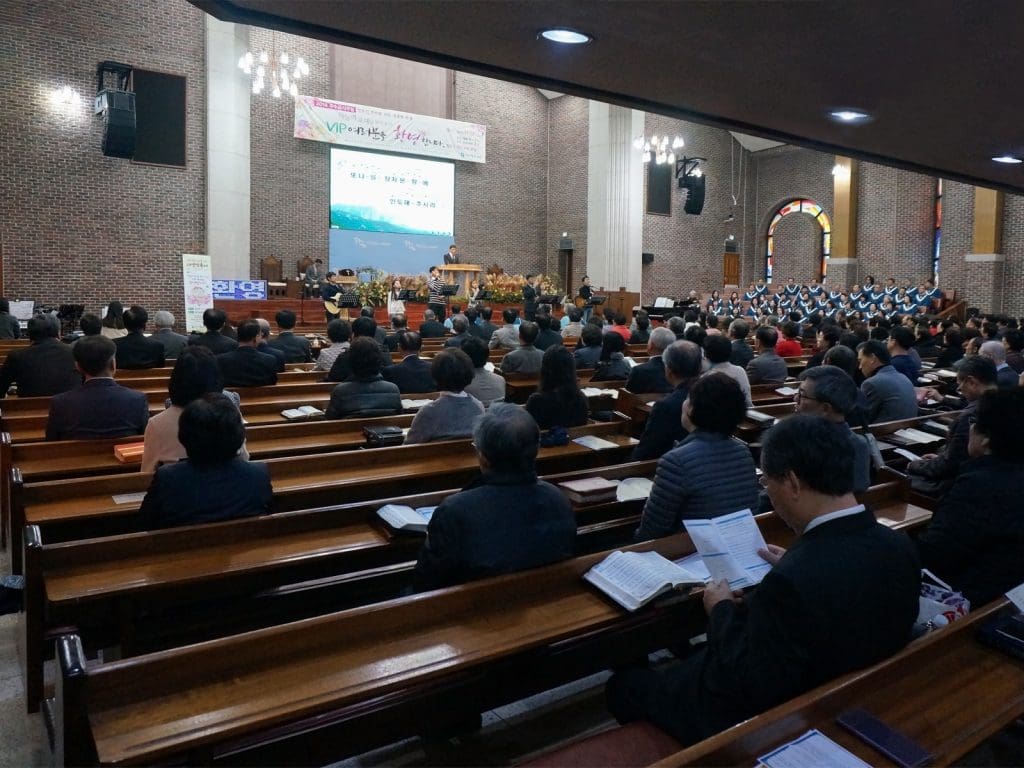 People and Places
Jason Moss Joins QSC as VP of Alliances and Market Development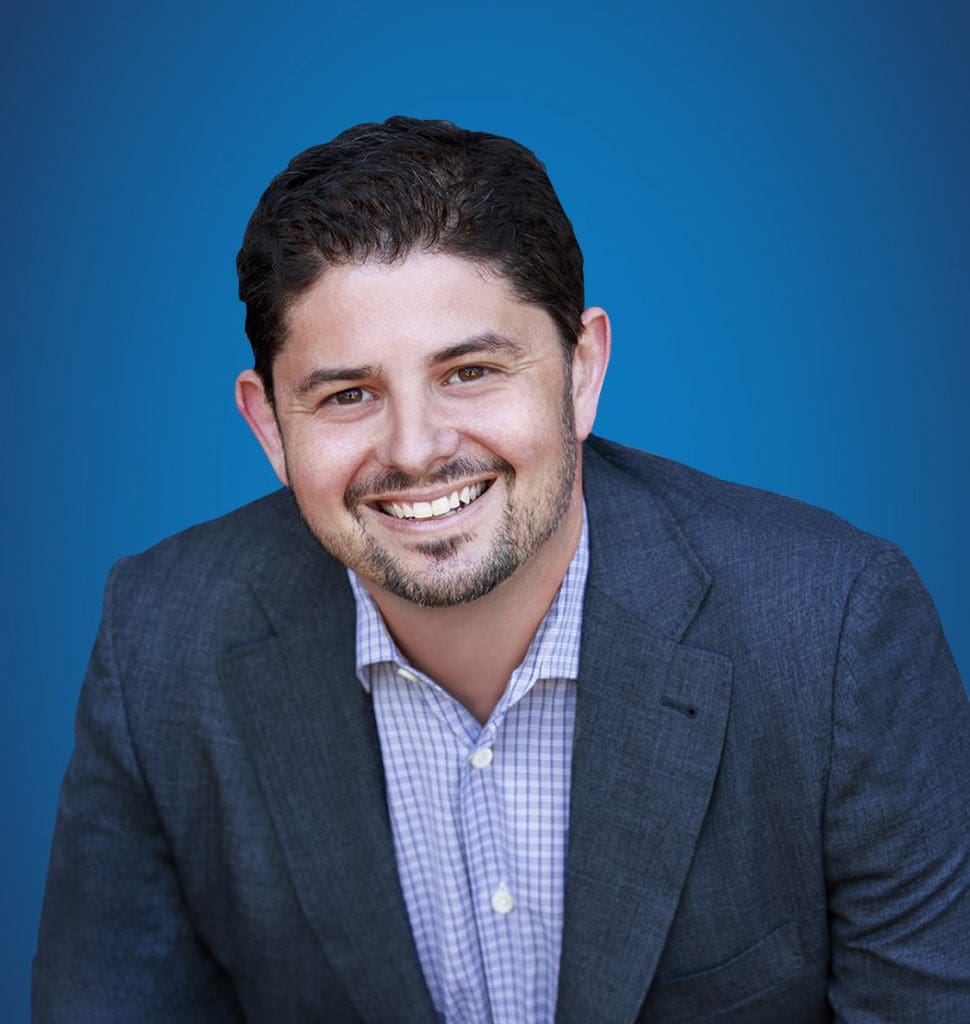 QSC this week announced Jason Moss joined the company as VP of alliances and market development. Moss will be responsible for developing and managing strategic alliances with leading AV/IT collaboration manufacturers and service providers globally.
Moss joins QSC from Logitech, where he most recently served as head of go-to-market and alliances for video collaboration. He spent the last nine years developing partnerships with top collaboration and SaaS companies, and drove adoption and integration of Logitech products into many applications and markets.
He also led global OEM strategic accounts, setting strategy and directing sales and business development initiatives.
APG Media Group Opens New Canadian Headquarters
APG Media Group this week announced the opening of a new 15,000 square-foot Canadian corporate headquarters just outside of Toronto at 2880 Brighton Road, Unit 1, Oakville, ON L6H 5S3, Canada.
Comprised of executive offices, training and testing center, full-line product experience center, quality control lab and a warehouse, the new Canadian headquarters will provide APG Media Group with the space it needs to accommodate projected growth, according to president David Weatherhead.
The company is also in the process of expanding its inventory and service offerings at its U.S. headquarters in Orlando, Fla.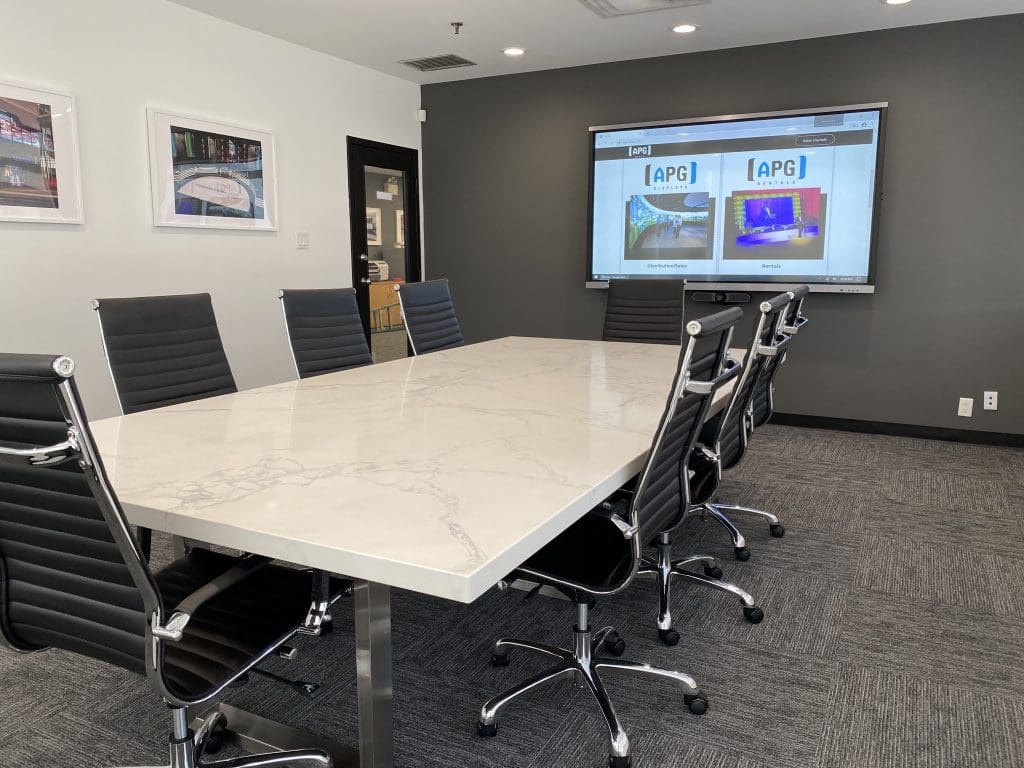 David Morris Joins FOR-A as Western Regional Sales Manager
FOR-A Corporation of America this week announced David Morris joined the company in December as its western regional sales manager. He will lead sales efforts across more than a dozen U.S. states, including Alaska and Hawaii, as well as western Canada.
Morris spent more than 16 years as the western regional sales manager for Hitachi, almost seven years as a senior district sales manager for JVC Professional Products, and more than six years in sales for Premier Mounts. Most recently, he held sales positions with VMI Video and Extron.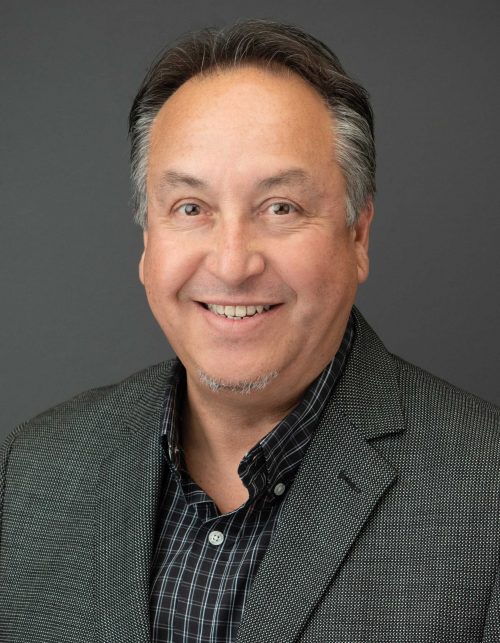 Paul Dabrowski Joins Tripleplay and ONELAN as Solutions Architect
Tripleplay and ONELAN has appointed solutions architect, Paul Dabrowski to its growing technical team in the Asia Pacific region.
The addition of Dabrowski will assist in maintaining and developing strategic relationships in Australia and New Zealand. He comes to the business with a wealth of knowledge of the AV market and the Tripleplay solution in particular due to his previous experience in system design, installation and distribution.
He was AVIXA Educator of the Year in 2019 and has been in professional AV integration since 2001 under his belt.