How They Got There: Anne Sellers, Diversified
Anne Sellers on how she grew from an economics major to the managing principal of Sensory Technologies (Diversified)—pivoting all along the way.
Leave a Comment
Ask Anne Sellers about MCSi. 
In the mid-2000s, MCSi Inc, headed by Mike Peppel, bought integration firms across the country. 
MCSi's business plan was focused on top-line growth at the expense of margin, and eventually Peppel began committing fraud and was arrested for such to keep up. 
Before MCSi went bankrupt, though, Sellers' company was directly competing. Anne and her partners had to manage the fight against this firm – wait them out until the house of cards came crumbling down. 
Not able to compete without margin, she waited them out by providing services to customers, studying the market, cutting internal costs, hiring the right staff, focusing on emerging technologies that would be profitable, and cutting loose outdated technologies that wouldn't.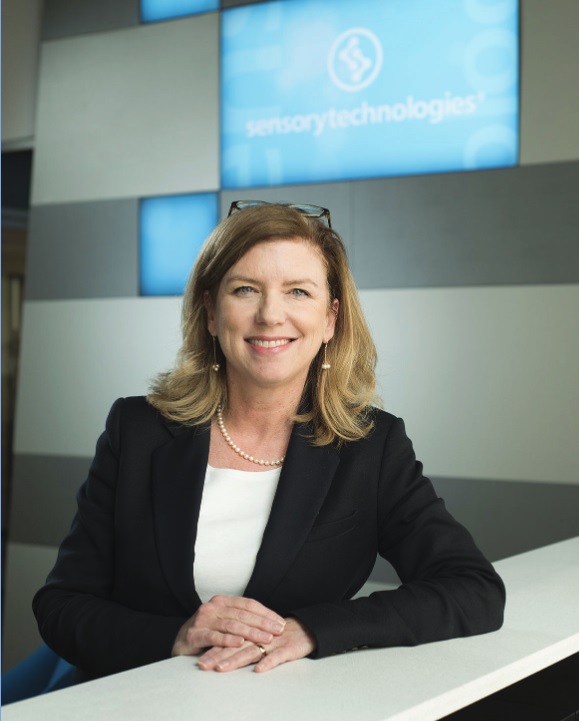 In short, she waited them out by pivoting when the time called for it. 
Her entire career could be summed up in just that – studying the market, making decisions, and when needed. 
That first pivot came in college. 
Liberal Economics
"I knew I was interested in patterns of success and failure," says Sellers of her high school years.
"I was always interested in reading biographies, and I was interested in the patterns people had used to make money." 
While capital was something that interested her, it was a liberal arts setting where Sellers believed she would best fit.
She visited DePauw University in Indiana, she says, because "I knew they would do a good job of teaching me how to write and think."  
"I sat in on an economics class when I visited the school my senior year, and I enjoyed it very much," says Sellers. She earned her degree in economics as a result. 
A professor mentioned to Sellers that she had talent in accounting. That was enough to set her sights on the accounting world for her first job. 
Not many accounting firms were scouting at DePauw, but after hitting the pavement and knocking on doors Sellers heard of a position that intrigued her.
Six months after graduating Sellers was on the tax staff at Ernst & Young. 
"That was a really good place for me. I found it very interesting reading tax returns to see how people made their money, what they did with it, who they gave it to, and what their businesses were all about," says Sellers. 
"It was a good place to go and learn how businesses succeeded, failed, and succeeded after failure," she says. 
A Self-Fulfilling Prophecy
"I did think that I would own my own company one day," says Anne Sellers. "The question was who, what, when and where?" 
Her entry into the AV industry was conjugal – she married Andrew Sellers, principal of Sensory Technologies. Of course, at the time, he was Andy Sellers, a radio and television producer that could shoot footage and then edit it. 
Eventually, Andy Sellers headed the television department at Indiana Bell. 
"One of the things that he figured out was how to integrate a signal that came through telephone lines into a room," says Anne Sellers. "How to get video to a room, displaying it, getting the audio to work right, and making the interface usable. 
"This was the very early days of videoconferencing. They had a few clients that wanted to try this, and they looked around and he was the only one that had a chance of figuring it out. And he did," she says. 
In the meantime, Anne Sellers had started her own modest business creating videos about Medicare and selling them to hospitals to train their staff. 
"I made $40,000 and I thought that was all the money in the world," she says. 
Eventually, Indiana Bell began closing television departments in anticipation of being sold to a little firm known as AT&T. This provided Anne and Andy the opportunity to purchase the equipment from Andy's department and go into business for themselves. 
"We were married, we had a baby, we had a new house, I had just ordered a couch – and he called and said to cancel the order for the couch," says Sellers. She didn't and owned the couch for 20 years. 
Sellers sold her company to devote the family resources to this new venture. 
"It was a chance to start our own business," says Anne Sellers. "He was the lead. I was the support. I did the books." 
The business provided video integration and video production services, and the first of several names was Visual Science. It wasn't until 2006 that they became Sensory Technologies. 
Pivoting Toward Success
Visual Science sold video production services until the late 1990s. 
"Apple put out the Macintosh, and it had a video editing system," she says. "So, for $4,500 you could get about 75% of what our online editing system would do," says Anne Sellers with a chuckle. 
"I realized right then that we needed to get out of the video production business. So we left that behind and took just the video integration business," she says. 
By 2001, the company had grown nicely, with an office, several employees, and growing revenue. Then 9/11 happened and Sensory Technologies went from making money every month to losing money every month. 
"I had no choice but to come in and run the company from a financial perspective," says Anne Sellers. "Andy and I had a discussion because the engineers were not going to listen to me. I couldn't talk the engineer talk, but I could sign their paychecks. 
"I needed to take over a majority for the company to care about what I thought," she says. 
The first major change was in the sales department – they had four salespeople who sat around and waited for the phone to ring, says Anne Sellers. After firing them, they went looking for someone who could build and run a profitable sales department. 
Read Next: How They Got There: Mike Abernathy, National Systems Contractors Association

"We found that in [Sensory Technologies principal] Derek Paquin," says Anne Sellers. "Derek ran sales, Andy ran ops and I ran the finances for our company." 
Next came competition. There were two major players at the time: the Sellers' organization and another AV outfit run by Kevin Markey. 
After an engineer from Markey's firm came to Sellers looking for a job, and Sellers explained that their firm was in a similar position to Markey's, the two came together to make a deal. 
A deal was done, and Markey became a partner along with the Sellers until selling his position to Paquin years later. Markey continues to work for the firm in HR. 
"That was lucky," says Anne Sellers. "We were in the right situation at the right time. We had run our companies in such a way that we could do that. We grew in prominence. Andy got involved in PSNI. We started going to the AVIXA shows. NSCA came to the forefront and I was asked to join that board." 
At this point, Sellers realized that they needed to start acquiring companies in order to grow.  
"We started to educate ourselves on how to do that. We began to understand about the world of private equity," says Anne Sellers. "Through acquisitions and organic growth, we've became a $44M company." 
And on January 31, her firm was acquired by Diversified. In a press release, Sellers says, "Through Diversified's extensive portfolio of solutions, paired with the unique geographic coverage of our team at Sensory, the sky is the limit." 
What are the biggest challenges to a new employee starting off in the AV industry?
The biggest challenge there is learning what the client wants to see happen. Unless they've been in the client's position, they rarely get it. They have to understand that the client has an issue, sees what we're selling as solving that issue, and you need to do it exactly as you said you would, on time, in a clean, professional manner.  
What can new members of the AV industry do to grow?
Learn about networks. The IT and AV have come together in the network.  And learn how to use their imaginations to solve client's problems. 
What is your favorite thing about the AV industry?
This is easy: the people. There are great, wonderful people in our industry that do what they say they're going to do. They're honest, hardworking, and interesting to be around. And so many of them are musical.  
In what ways do you think the AV industry needs to change?
We solve issues. We provide a solution. We don't sell products. We need to see ourselves as solution providers. The industry needs to focus on what technology can solve, no matter what those issues are. 
What's your favorite type of AV technology?
Videoconferencing is still my favorite. I still have this concept of selling, "Help me, Obi Wan Kenobi! You're my only hope!" The Princess Leia hologram-type video conferencing in 3D as a service. Unfortunately, physics dictates that you need something to bounce that light off of. 
What would be your one piece of advice that everyone should do to be a better employee?
Think like an owner. 
What would be your one piece of advice that everyone should do to be a better manager?
Think like an employee. Realize that with everything you do someone is watching. You should be honest, helpful, and give them the tools they need to get the job done. Trust that they'll fail a couple times, learn from it, then do a good job later on.  
To be honest, I'm not a very good manager. The secret to my success is hiring people that don't need to be managed. 
If you enjoyed this article and want to receive more valuable industry content like this, click here to sign up for our digital newsletters!