AV+ Podcast: Control Concepts Team Reflects on ISE 2023
With ISE 2023 now in the books, the Control Concepts team reflects on all the great things that happened and where the AV industry is headed.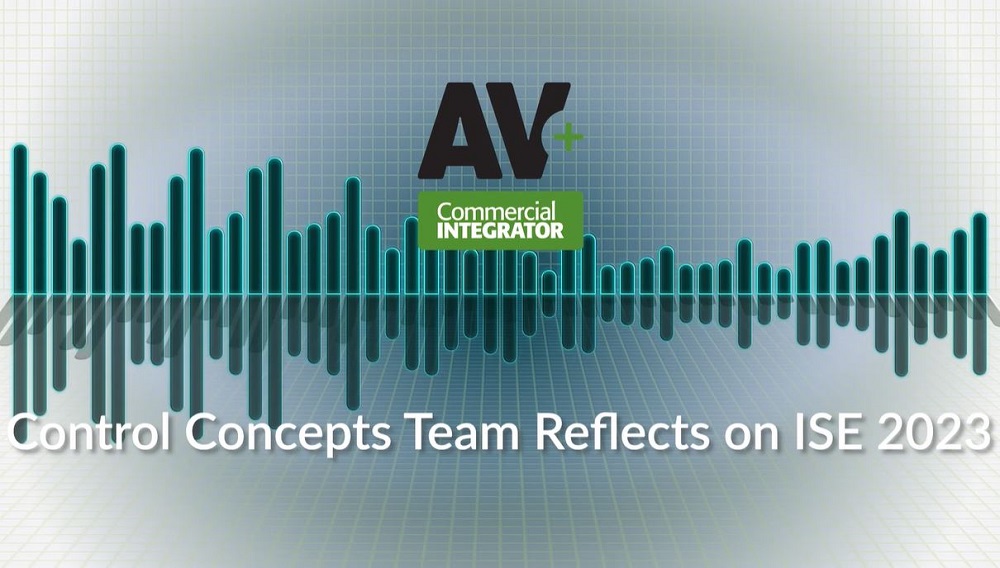 Listen to this podcast using the embedded player below.
On This Episode of AV+
On the heels of returning from ISE 2023 in Barcelona, Dan Ferrisi, Commercial Integrator's editor-in-chief and host of the AV+ podcast, chats with Control Concepts' Steve Greenblatt and Brittany DiCesare. He inquires about their takeaways from this year's ISE show in Barcelona.
The trio discusses the following:
ISE 2023 in comparison to other trade shows (2:33)
Diversification and interoperability in the industry (13:21)
The AV industry's shift toward the experiential (17:57)
…and much more!
Watch or listen to the full discussion with Control Concepts below.
Top Stories of the Week
Here's What's Happening Around Commercial Integrator This Week
The Commercial Integrator Podcast
The term "pro AV" doesn't do justice to the whole integration crowd, so we at Commercial Integrator wanted to create a pro AV podcast that speaks to all the areas (and there are many!) under the umbrella of commercial technology integration.
The host, Commercial Integrator editor-in-chief Dan Ferrisi, is looking forward to providing listeners with an entertaining, informative forum for all topics affecting the commercial AV industry.
Prefer mobile? Find AV+ on iTunes
If you enjoyed this podcast and want to receive more valuable industry content like this, click here to sign up for our digital newsletters!