AV+ Podcast: Hall Technologies on Overcoming UC&C Challenges
Industry luminary Hal Truax joins the AV+ podcast to discuss overcoming common unified communication and collaboration challenges.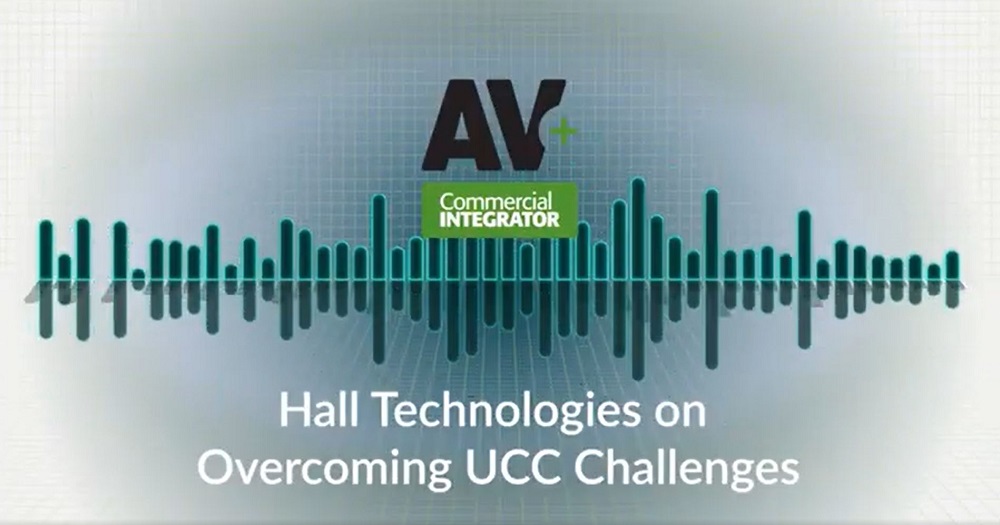 Listen to this podcast using the embedded player below.
On This Episode of AV+
On this episode of the Commercial Integrator AV+ podcast, Dan Ferrisi, host and editor-in-chief, chats with industry luminary Hal Truax, VP of sales and marketing at Hall Technologies. The duo discusses overcoming common challenges with unified communications and collaboration (UC&C) systems, such as video quality and bandwidth, compatibility and interoperability between devices, and much more.
Top Stories of the Week
Here's what's happening around Commercial Integrator this week
Take our 2023 State of the Industry survey here. Responses will helpful in our annual State of the Industry report in January.
View the archive of "Risk-Mitigation Strategies for the Supply Chain" with guests from NSCA, AVI-SPL and Sport View Technologies. There's no silver bullet to simply "fix" current supply-chain issues, but integration business owners can mitigate the risks they face and, in the process, enhance both client relationships and profitability. Watch the recording!
As everyone in commercial AV knows, integration businesses are wrestling with challenges. Yet, some manufacturers and distributors are rising to the occasion and executing creative strategies to help. Check out this year's list of Quest for Quality Winners and what they had to stay about their win!
The Commercial Integrator Podcast
The term "pro AV" doesn't do justice to the whole integration crowd, so we at Commercial Integrator wanted to create a pro AV podcast that speaks to all the areas (and there are many!) under the umbrella of commercial technology integration.
The host, Commercial Integrator editor-in-chief Dan Ferrisi, is looking forward to providing listeners with an entertaining, informative forum for all topics affecting the commercial AV industry.
Prefer mobile? Find AV+ on iTunes