AV+ Podcast: Supply-Chain Forecast & Potential Solutions for Vendors
Mike Casper, CEO at Azumo, joins this week's AV+ podcast to discuss the supply chain and potential solutions for vendors.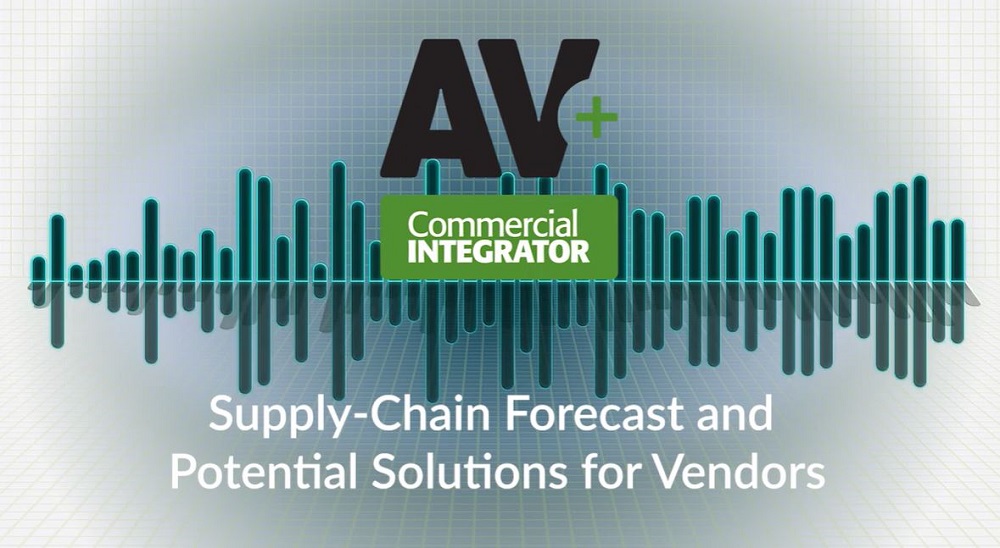 Listen to this podcast using the embedded player below.
On This Episode of AV+
On this episode of the Commercial Integrator AV+ podcast, Dan Ferrisi, host and editor-in-chief, chats with Mike Casper, CEO at Azumo, on the supply chain and potential solutions for vendors in this podcast.
Here, the duo discuss the following:
The prospects of a recession coming into 2023 and beyond (2:28)
Brand equity in sourcing (9:21)
The most critical decisions business leaders are going to have to make in the supply chain (13:16)
Partnering with large-scale manufacturers (19:11)
Navigating the supply-chain crunch (23:58)
..and much more!
Watch or listen to the discussion in full below.
Top Stories of the Week
Here's What's Happening Around Commercial Integrator This Week
Commercial Integrator spends a lot of time doing the serious work of helping integrators run their businesses better. However, as the holiday season approaches, our editorial team wants to have a little fun. If you ever socialize as part of the #avtweeps community, you know that we enjoy chuckling over a good #AVFail. You know what we're talking about, right? Think of all those images saved in your Photos app….Send your best #AVFail images to dan.ferrisi@emeraldx.com.
View the webinar recording of "Risk-Mitigation Strategies for the Supply Chain" with guests from NSCA, AVI-SPL and Sport View Technologies. There's no silver bullet to simply "fix" current supply-chain issues, but integration business owners can mitigate the risks they face and, in the process, enhance both client relationships and profitability. Watch the recording!
As everyone in commercial AV knows, integration businesses are wrestling with challenges. Yet, some manufacturers and distributors are rising to the occasion and executing creative strategies to help. Check out this year's list of Quest for Quality Winners and what they had to stay about their win!
The Commercial Integrator Podcast
The term "pro AV" doesn't do justice to the whole integration crowd, so we at Commercial Integrator wanted to create a pro AV podcast that speaks to all the areas (and there are many!) under the umbrella of commercial technology integration.
The host, Commercial Integrator editor-in-chief Dan Ferrisi, is looking forward to providing listeners with an entertaining, informative forum for all topics affecting the commercial AV industry.
Prefer mobile? Find AV+ on iTunes
If you enjoyed this podcast and want to receive more valuable industry content like this, click here to sign up for our digital newsletters!