The Behavioral Science Behind Mass Notification
Understanding the research behind code- and psychology-based mass notification system design best practices can help security and AV companies deliver effective solutions.
Sponsored Content
Leave a Comment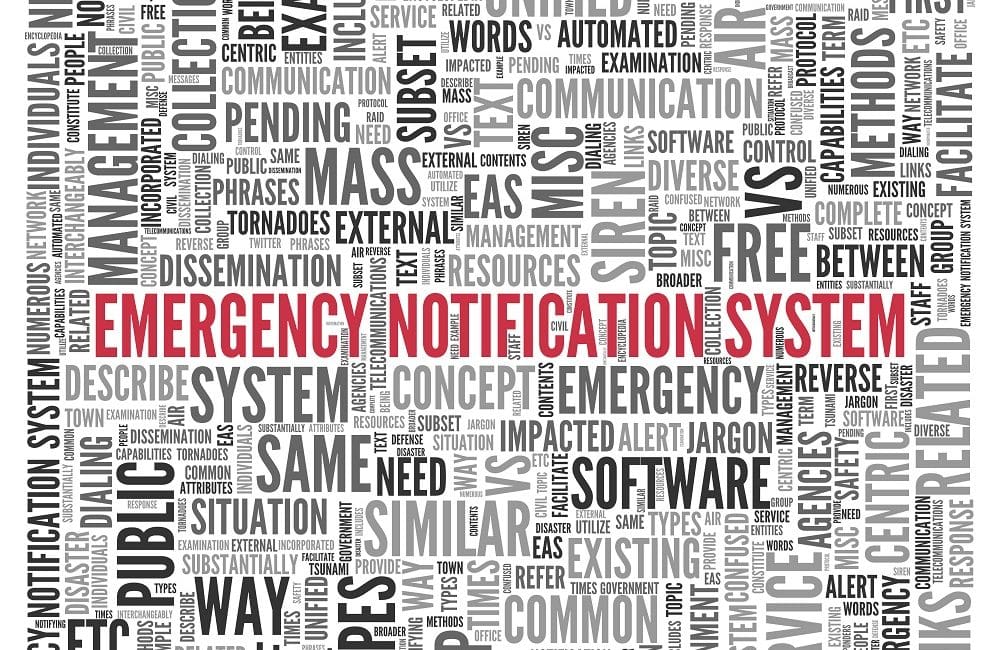 If you've been around the AV and/or security integration industry for any length of time, you know the vital role that informed system design can play in a mass notification emergency communication (MNEC) solution.
You've learned the importance of a layered approach that includes not just SMS … not just digital signage … not just audio alerts … not just social media – but a combination that will cast as wide a net as possible.
You know that code compliance plays a critical role and that the National Fire Protection Association (NFPA) Code 72: Fire Alarm and Signaling and the UL 2572 standard set requirements when it comes to the quality of the AV/security system design.
You know all that, but if you're in the mission-critical role of designing systems that may save lives in the event of an emergency, all you really want to know is if it will be effective. So we talked to Chuck Wilson, executive director of NSCA (National Systems Contractor Association) and Steering Committee Director for PASS (Partner Alliance for Safer Schools) to better understand the reasoning for some of the MNEC system design guidelines laid forth by PASS and other organizations.
Citing a research piece conducted in 2013 led by University of Texas at Austin, "Organizational Communication in Emergencies: Using Multiple Channels and Sources to Combat Noise and Capture Attention," for which Wilson was consulted, he lays out behavioral patterns that should be important to MNEC system designers.
A major takeaway, Wilson says, is that the credible research he's seen points to tremendous value of spoken word warnings and instructions that are delivered in "an intelligible, understandable way that lets people know from a trusted source what to do, where to go and when it's okay to return."
Here's more from Wilson on connecting research to MNEC system design: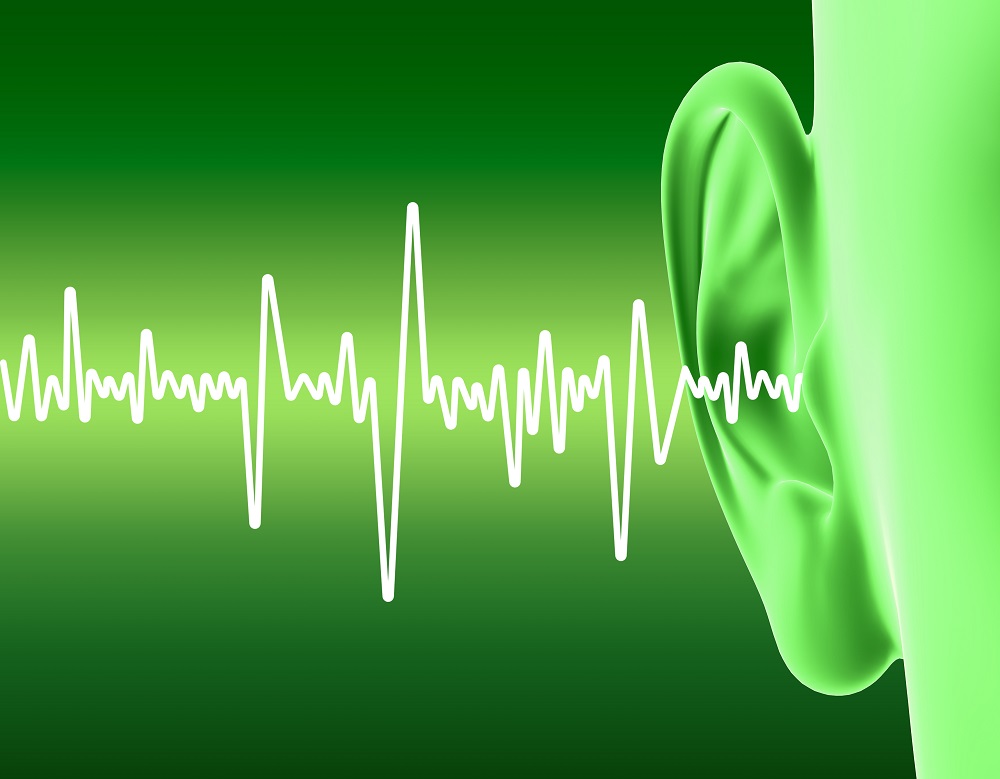 Overcoming Alarm Fatigue
We've all been in situations where a fire alarm is blaring but, for whatever reasons, we stay put, confident that it's a false alarm. Research indicates that alarm fatigue is real and that's why a layered approach is critical.
"With alarms going off in a hotel, for example, we found that people did nothing. People didn't really respond because they assumed that it was a false alarm," Wilson says.
It's different, however, if in addition to an alarm there is a clear, audible voice indicating "fire," he adds. "As soon as you say that, people get the hell out of there right away. If you don't tell them what to do, people will just stay there."
NFPA 72 Isn't Arbitrary
It's well-known that the NFPA 72 code indicates audibility requirements for mass notification, but Wilson realizes that system designers might wonder how those were determined. He was involved, so he has insight.
"Chapter 24 of NFPA 72, the signaling? code, if you will, defines what our role is in the codes in regards to how we treat the audibility and intelligibility of sound in the emergency communication space," he says. "When we're trying to get people to take cover, to evacuate if there's an active shooter, if there's a fire, if there's tornado, if there's a bomb threat or something like that — in every situation, there's a code-compliant element to that. NFPA 72 Chapter 24 defines what we need to do, how we test for and how we design those solutions."
Quiz: Is Your Mass Notification System Up to Code? 
Wilson describes working with manufacturers and code-making panels in the development of NFPA Chapter 24. NSCA leaders and volunteers sat on the code panel. The objective was to determine how to do testing. "We came up with this pass-and-fail ratio at 70 STI [speech transmission index]," he says.  "If we can hear like 70% of what the words are in the messaging and hear it at a certain volume that's above ambient, then we're able to effectively get people in the building to do what we want them to do."
Although he makes the process sound simple, it wasn't. It's "a long, complicated story involving many years of research," he says, including the University of Texas at Austin study. "It helped give us the data that we needed to get code-making officials to appreciate the difference between loud versus intelligible. That's how we moved this whole thing forward."
Why the Spoken Message Is Vital
The University of Texas at Austin study really backs up the claim that a spoken emergency message has an excellent chance of resonating. It clearly concludes that if you hear a spoken message from a reliable source it has an impact.
The University of Texas at Austin study really backs up the claim that a spoken emergency message has an excellent chance of resonating.
"One reason we did that study is we wanted to prove that mass messaging alone isn't enough, nor is the use of text messaging," he says.
"There was a big push 10 years ago when SMS text messaging first came out to say it was all we need and that we don't need a high-priced paging system with loudspeakers. What we need is a reliable text messaging network, which is what we call mass messaging, not mass notification."
That is false logic, Wilson maintains. "We have proven the unreliability of that. Your cell phone might be off. You might not have cell coverage. Teachers might require kids not to have their phone with them. We used this study to slow down the momentum of what we felt was inappropriate. Now that's not even an issue anymore."
Behavioral Science Supersedes Codes
The bottom line, of course, is that it's important for MNEC system designers to consider the actual impact their solution has on people – and that the University of Texas at Austin study clearly indicates that clear spoken word messaging is effective.
It's important for MNEC system designers to consider the actual impact their solution has on people.
"The study shows what a clear and articulate voice message will do for the movement of people to get them to do what we intend them to do and to go to their safe place, to shelter in a place during those situations," Wilson says.
Along those lines, it's extremely beneficial to silence, for instance, sound masking or other ambient background noise and apply the entire focus on the emergency messaging. "That's easy to do because it could be incorporated in the same system," Wilson says. "You can shut off the background music. In restaurants or other places as soon as it becomes quiet, everybody becomes alert."
So in an emergency situation the idea is to get everybody to stop talking, to mute the music through integration points on the digital platforms with IP speakers, etc. "We have the ability to do whatever we want in terms of increasing the level of the sound to get it exactly above ambient level," Wilson says.
"We want to be 15dB of headroom above that ambient sound. Then we have the testing capability to make sure that the audio is intelligible even in some of the acoustically challenged spaces."
In this way, Wilson says, code compliance and logic based on behavioral science work in a symbiotic way.
The studies reinforce the best practices and how the code would look at intelligible audio for the purpose of emergency communication. It supports that code requirement with the evidence based on behavioral and psychological studies "that actually show the movement of people responding to articulate voice messaging so much better than they do with just a tone going off," Wilson says.
He emphasizes that a tone by itself causes an initial reaction of confusion.
The result of both the code creation and behavioral science research is that MNEC system designers can build solutions with confidence. NFPA 72 provides an excellent code to follow with rules in place that "if they do it like this, it's going to be code compliant."
Meanwhile, they can factor in research-based evidence that simple steps like muting sound masking and making the audibility of emergency messaging pop to create systems that will have a great chance of being effective — and saving lives.
If you enjoyed this article and want to receive more valuable industry content like this, click here to sign up for our digital newsletters!