LG's Garry Wicka Previews InfoComm 2019, Evolution of AV Industry
In an exclusive Q&A with Commercial Integrator, LG Business Solutions' Garry Wicka goes way beyond previewing what LG will be showing at InfoComm 2019 (think LG OLED) and discusses the evolution of the AV industry.
Leave a Comment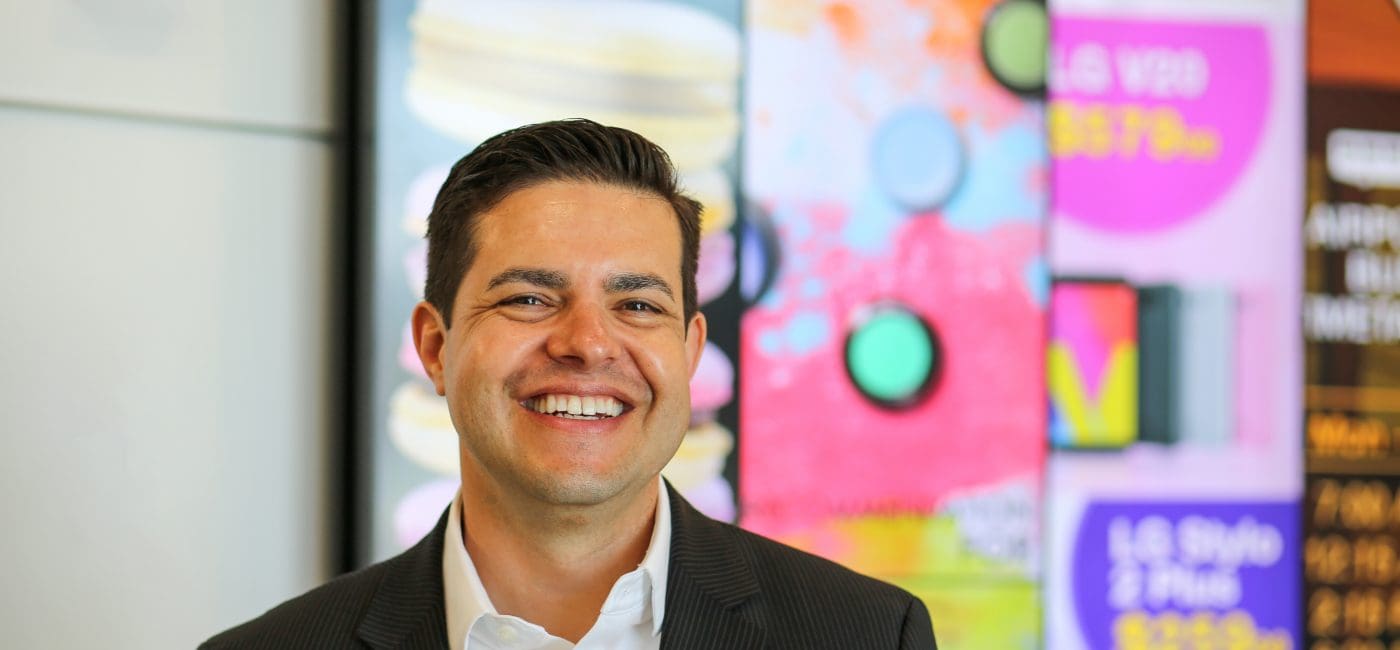 LG has a knack for making the most out of trade shows. It's not just that it usually has one of the largest exhibits. There's usually a glimpse of a product that has people on the show floor buzzing. (This year it may be LG OLED.) Of course, we wanted to ask Garry Wicka, VP of marketing for LG Business Solutions, about what LG has in store for InfoComm 2019 – and we did.
However, we also wanted to tap into that insight that LG seems to have when it comes to what will get AV integrators excited. It's not just about what's going to create a buzz on the show floor. It's also about what's coming next in the industry and how will it affect product development and the integration business.
Prior to InfoComm 2019, Wicka took time to answer these questions for Commercial Integrator:
What are the most important forces shaping the AV industry today?
Wicka: I think the consumer experience is a very important force to consider — how consumers are interacting with technology and how that experience is shaping their commercial AV expectations. Our industry has always sought to delight so now that consumers have multichannel sound and 4K televisions in the home, we need to raise the bar in retail, hospitality and corporate environments with curved displays, OLED, wallpapers and transparent OLED, for example.
Our industry has always sought to delight so now that consumers have multichannel sound and 4K televisions in the home, we need to raise the bar.
Also, networking is a force that has been shaping the AV industry for a few years now and that's going to continue. The ability to connect and control is not only enabling better systems, it's enabling new business models for systems integrators and new op-ex business practices by commercial customers in the vertical markets.
Naturally, the convergence of AV and IT will be a follow-on to any discussion of networked AV, but I think we're defining our separate roles and co-existing quite well. Much of the anxiety around that convergence may have been overblown. I think we'll continue to co-exist nicely if AV does not present a security threat to IT and does not eat up the bandwidth.
Collaboration is another force we're seeing in the market, and our experience is that it is expanding the market for AV technologies.
How is that impacting how solutions and services are sold?
Wicka: I referenced the new MRR models for monitoring and managing systems remotely that are enabled by networked AV systems, and I think that will continue to evolve from the larger systems to smaller systems. There's considerable business opportunity for commercial integrators.
AV and IT convergence will continue, and AV and IT roles will co-exist much like artists and architects. Particularly in the enterprise, IT will be responsible for the infrastructure, but AV will be responsible for the experience — and we'll need to continually find new ways to delight. This will naturally impact how commercial integrators position and sell their services, organize their businesses, recruit and train their teams, and much, much more. It will be a time of major, but positive change.
Are these changes affecting the fundamentals of solutions — the products/technologies that constitute systems, solutions?
Wicka: Absolutely — especially when it comes to areas like collaboration. Ten years ago, you didn't think about collaboration. Now collaboration is probably one of the biggest areas of growth for AV. As an industry, we previously thought of collaboration as touch, but now you see collaboration as a comprehensive software platform featuring interactive whiteboards, PCs, video conferencing, and mobile devices all tying in. As recently as 10 years ago you didn't have the collaboration software and services that are now commonplace in business. Those platforms have created a force multiplier in the demand for the AV devices and AV services!
How is LG addressing these forces of change?
Wicka: We've always started with the customer in mind, and we'll absolutely continue to do that. We serve professionals, not prosumers. We engineer solutions that businesses use to serve their customers.
We serve professionals, not prosumers. We engineer solutions that businesses use to serve their customers.
Having that viewpoint is one thing, acting on it is another. We act on it by working closely with integrators and their customers to determine the products and programs they need to support their business objectives. Case in point, our transparent and curved LG OLED displays that integrators specify to retailers, enabling the retailer to create an experience that rivals that of online retailers. I can point to similar examples of customer/integrator-inspired LG technologies that enable integrators to provide business-critical value to their customers in hospitality, corporate, healthcare and education. It's exciting and rewarding to be a part of these professional collaborations.
We also survey our partners and the end users — Is this helping? Is this product meeting your needs? We keep a close watch on this feedback. We have a net promoter score, so we're really keeping an eye on that.
What is LG's strategy on innovation?
Wicka: In a nutshell, it's purposeful innovation!
When you think of LG OLED technology — best-in-class viewing angle, perfect black, category-leading color and phenomenal design — we think very carefully about how that technology will be deployed, installed, used and maintained in the various verticals that we serve. We want to make sure that we're providing the right tools to help integrators and end-users be successful today and tomorrow.
We invest in pure research and the fact that we operate in multiple markets (like AV and IT) means we can bring experience to bear and selectively cross-pollinate technologies and ideas. That said, our strategy on innovation begins in the marketplace with the integrators (business owners, managers and installers) and the end-users in the verticals. We think about the guy that's on the ladder and we work to make his job easier. We talk about the people in the back office, having to program software. How do we make it better for them? Once we become aware of the pain points, that's our invitation for purposeful innovation.
What do you think will be the major stories from InfoComm this year?
Wicka: I think it will be about recognizing that AV is at an inflection point and there will be brands that go the prosumer or commodity route (and that's fine for them) and others that are committed to comprehensive solutions engineered for the verticals, delivered and supported by systems integrators and featuring delight-inducing technologies — like LG's curved, transparent displays.
What messages will LG be emphasizing at the show?
Wicka: LG is going to emphasize the critical importance of professional-grade display devices that are high-performing and reliable and that facilitate a delightful experience.
Transparent OLED, in particular, enables LG and our systems integrator partners to deliver phenomenal experiences in retail, hospitality, healthcare and corporate environments
Transparent OLED, in particular, enables LG and our systems integrator partners to deliver phenomenal experiences in retail, hospitality, healthcare and corporate environments. With stunning displays and clever, creative content, the experiential impact of stores, hotels and restaurants, clinics and corporate lobbies are transformed. Our display technologies are facilitating stronger businesses among our systems integrators and among their customers!
We'll also be celebrating our network of partners in the systems integration community — carefully listening to their ideas, their feedback, their messages.
Can we get an insight into the product introductions?
Wicka: Well, I think everyone's going to be pleasantly surprised with how we're bringing transparent LG OLED to market. Many will have had a sneak peek, but this will be the official launch for North America.
Everyone's going to be pleasantly surprised with how we're bringing transparent LG OLED to market.
When we think about transparent LG OLED, the possibilities are endless. With LG OLED and our transparent LED film that we introduced last year, the possibilities are almost infinite. Integrators can look at new surfaces within the built environment and can take virtually any piece of glass and make it a display — a window or a railing can now be an opportunity for expression and experience. Think about the transportation market, think about hospitality, think about shopping malls — virtually any piece of glass can now be another canvas.
We always focus on the unique value that LG brings to each partner, and this is going to be very true this year as well.
How do you think the AV systems integration industry/community can cement its relevance and deliver the strongest value in the years ahead?
Wicka: I think AVIXA is very important. Education and certification programs — particularly around issues like security — have never been more important.
As an industry, we need to understand the value chain and understand our respective roles as manufacturers, systems integrators, and consultants, etc.. We need to know and understand the adjacent participants in the value chain, and based on that information, create a broader, stronger understanding of the value and the chain.
Manufacturers like LG need to make sure that we're delivering an outstanding display — whether that's a menu, a video, a sports game or lecture — and we have a responsibility to other participants in the value chain to ensure we're showing the right information. We start by making sure that we get the best piece of glass available, and we also make sure that we have a network of expert partners who are specifying, installing and servicing these technologies for optimum performance and ROI.
Where do you think the strongest opportunities lie?
Wicka: The state of the industry is strong but, naturally, I think there are some verticals that are particularly exciting. Some of the big ones include retail, restaurants, and QSRs (quick serve restaurants). Food retail used to be lumped in with retail, but now it is a very slim vertical with unique and highly-specific needs. We're thinking about all of the different programs and products that fit into these food retail areas.
Also, the corporate market is very compelling. Corporate can mean a facility lobby, the outside of the building, interior rooms, or the boardroom where high-end AV projects are in demand. From corporate video conferencing to huddle rooms and collaboration suites, we see a very wide range of uses within the corporate environment, and that's very exciting.