Communicate with Clients on These 4 Points When Designing Digital Signage
Planning for digital signage is a ton of work for both integrators and their clients. But there's no excuse for less-than-stellar communication or results.
Leave a Comment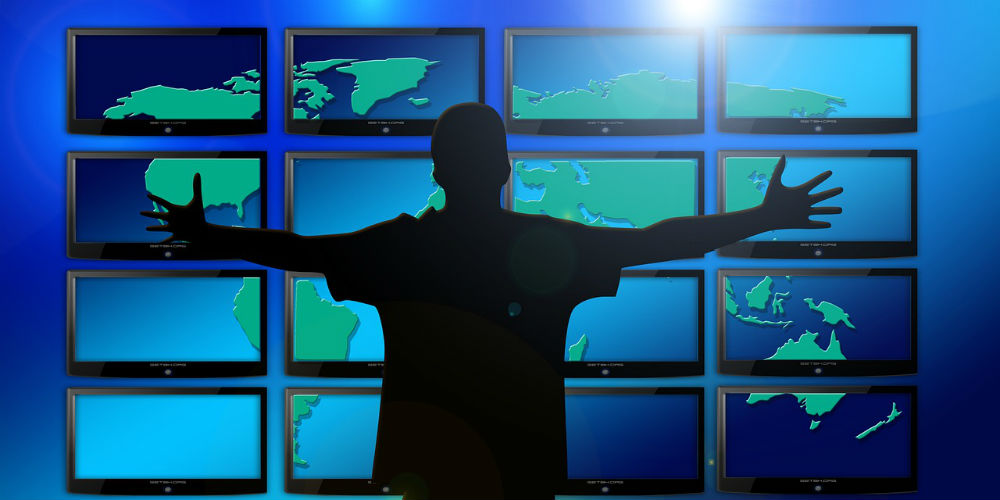 For end users, sourcing a digital signage integrator can be a drawn-out process. These clients understand that many issues can arise from ownership of the project, to discussion on content types, to entering the digital signage world in general. It's like opening a modern-day Pandora's box.
The technology has drastically evolved over the past 20 years to include a whole sub-set of applications and potential users. Often, digital signage is seen inside major transportation hubs like airports, bus stations and train stations, as well as sporting venues.
Recently, though, it's also making an appearance inside retail brick and mortars, supermarkets and big box, universities and places of higher education, healthcare facilities, corporate centers and essentially any building or area where information needs to get communicated on a massive scale.
To make the most of your client's digital signage solution, you'll need to ensure they provide you with a clear picture of what they need. Make sure you're able to extract the following key information points well before the first day of design.
The Initial Plan
Your clients have a lot to think about: make sure, however, most of that thought is directed at audience personas, messaging and brand guidelines, as well connecting the dots from omni-channel to their customer journey. Make sure they recognize their specific needs when it comes to hardware and software. There are many options for the different types of applications, from indoor to outdoor, LED to LCD, as well as different types of CMS systems.
Do they need it on Android? iOS? Native to an internal system, or open source? How many locations are managed? What are the geographic locations? How many pieces of content?
Again, the goal of a digital signage program is going to vary from company to company, but it must be managed and applied in a very smart and strategic manner. It shouldn't be an afterthought, but weaved into the fabric of the client's brand and marketing strategy.
The Value of a Digital Signage System
The term omni-channel isn't new, but only recently has it been fully-realized with digital touchpoints as a mainstay in every corporations' strategy. Often, corporations understand the necessity of digital but lack a true understanding on how to implement and optimize the technology, especially digital signage.
Thinking of digital signage as more than just screens on a wall, corporations can leverage the might of the screen in many ways.
Building Brand Equity – This includes having brand and lifestyle content playing while connecting with the customer on a top-funnel, non-sales way.
Strategic Corporate Communications – This includes having signage to communicate core company messaging and values, updates and news, as well as showcasing the brand in a corporate setting at their HQ or corporate center.
Push relevant sales messaging and advertising to customers – This includes what most people think of when they hear digital signage; advertising and promotions. When done right, and with the audience top of mind, this application can effectively get the right messaging out at the right time to the right persona.
Leverage as an HR / employee communications hub – Your client's back of house is a tremendous opportunity to engage with employees and build company and corporate culture.
Return on Investment
Questions usually arise on what the ROI is and whether it's truly an investment or a disguised expense. But year after year, statistics show that companies who make use of digital signage as part of their marketing and communication strategy see steady growth and can direct their growth back to messaging, creative, and content that was relevant and efficient to leverage.
When pitching digital signage to decision makers, it's extremely important to understand how the benefits and its importance to the organization out-weigh the costs involved. Considering that digital signage is not a one-time purchase, as there are costs involved beyond the initial cost, it's best to look at the initial installation and cost of goods as well as the reoccurring costs and how that might be wrapped up into an SLA (service level agreement).
The cost of a digital sign is a significant business investment but the possibilities to turn a profit are endless. With so much value a digital signage program can bring, it cannot simply be labeled as a mere business purchase. It is a strategic investment that pays off in the long-run, year after year.
According to the U.S. Small Business Administration, "For businesses that choose to enhance their signage with an electronic message display, the owners typically see an increase in business of 15% to 150%."
Read next: This Is What Technology Managers Deal with on Each and Every Project
Budgeting for Digital Signage
As an agency, integrators should approach projects from an agnostic point of view. From the very first conversations with the end-user, they should be in a state of discovery. By presenting an extremely thorough Digital Needs Assessment (DNA), integrators are able to document all technological, networking, and physical environment insights so they can seamlessly integrate screen to place.
Here are some questions your clients should have already answered in their RFP. Make sure you know their answers!
What are the overall goals of the program? Who are the customers your clients are targeting?
Opex vs Capex Financial Model? What does both look like?
Who owns the project? Which department? IT? Marketing? Operations? Facilities?
What is the clients' installation cost versus my on-going maintenance (SLA) cost?
Who is creating the content? Who is responsible to maintaining the content?
What types of content are you anticipating (video, photography, live stream, etc.)
Who is responsible for the hardware/software upkeep?
Do they have any CMS requirements? How do we upgrade the software?
What is the connectivity of each individual location look like?
Is training involved?
This article debuted on our sister publication, Tech Decisions.