NSCA Announces 2019 Excellence in Business Award Winners in Five Categories
How five AV firms stood out in customer experience, differentiating strategies, employee engagement, strategic transformation and talent development.
Leave a Comment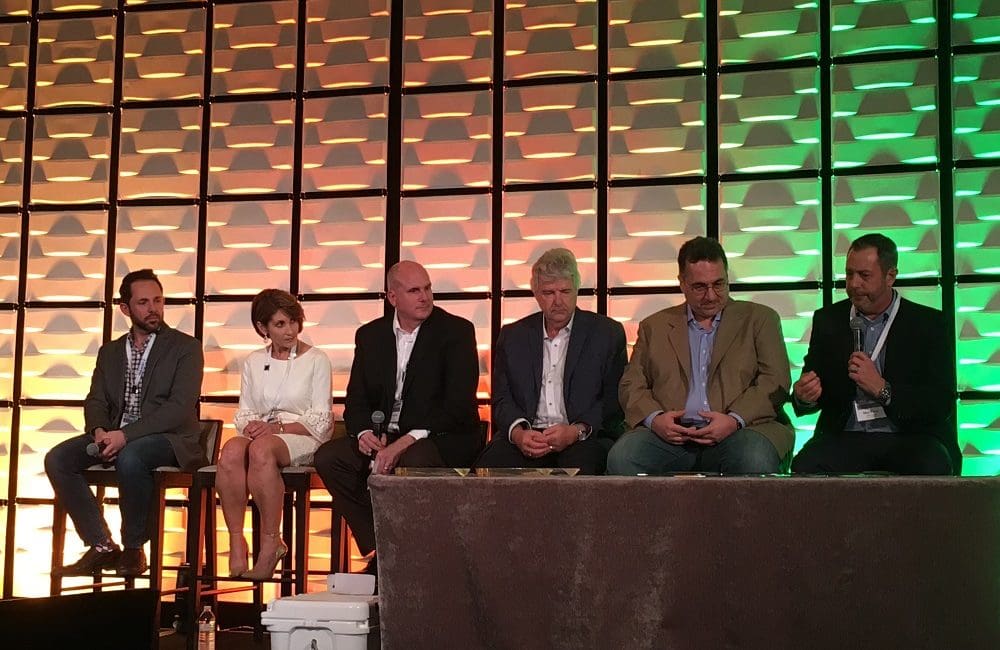 NSCA today announced the winners of the 2019 Excellence in Business awards: Beacon Communications of Englewood, Colo. (customer experience); Horizon AVL of Blackwood, N.J. (differentiating strategy); Spinitar of La Mirada, Calif. (employee engagement); Vistacom of Allentown, Pa. (strategic transformation); and Innovative Collaboration of Winter Park, Fla. (talent development).
This year's winners will be celebrated during the 2019 NSCA Business & Leadership Conference in Tampa, Fla., this week and participate in a panel discussion where they will share some of the secrets to their recent success.
"Every year during this process, we're more and more impressed by the new strategies and initiatives that innovative companies of all sizes are taking on to create new business and keep up with industry shifts. There are some great lessons to be learned from these leaders," says NSCA executive director Chuck Wilson.
This year's Excellence in Business award winners were chosen for their ability to  "adapt to the constantly-changing industry," according to the NSCA press release.
Here's more about the five NSCA Excellence in Business award winners:
Beacon Communications has refined its approach to customer service in the past year and "continues to improve upon the customer experience."
At the start of each work day, the team discusses what they can do to improve client experiences.
In some cases, when Beacon Communications isn't able to gain access to the guidelines it sets forth for success, it passes on those opportunities. This helps ensure that every client experience is positive.
"We're so honored to be considered for this award," Beacon Communications president and CEO Brad Walsh told CI. "Being recognized for our approach to the customer experience within the NSCA community speaks directly to the remarkable team we have at Beacon and their commitment to our clients."
Horizon AVL launched a new division to focus on esports integration after a higher education client asked for direction and development in this market.
Not only does Horizon AVL address the AV needs of events and arenas in this market, but it also helps clients build successful teams, launch marketing and increase knowledge of this industry.
Spinitar takes top sales performers, teams, and employees of the quarter – along with significant others – to an all-inclusive resort to celebrate success as part of its Chaiman's Club.
Quarterly breakfast meetings keep all employees in the know about news and company initiatives while birthdays and work anniversaries are celebrated monthly to create a positive work environment.
"We are honored to be recognized for our efforts in employee engagement," Spinitar principal Jeff Irvin told CI. "We value the importance of having fun, while getting the job done. We firmly believe that a terrific employee experience, equates to a terrific customer experience."
A big part of Vistacom's success has been the transformation of its managed services offerings. Throughout the last year, Vistacom enhanced these services to include training programs, 24/7 help desk services, design consulting and remote management, monitoring and diagnostics.
Through its remote management services, Vistacom becomes "a true member of its customers' teams, taking full responsibility for system health and functionality."
By connecting these systems to the cloud, Vistacom can fix, repair, update, and manage them to eliminate downtime and let clients focus on other important initiatives. Over the past year, more than 10 percent of Vistacom's revenue came from managed services – and this number continues to grow.
"We are honored to be a part of the winners selected by NSCA, as all of these companies represent the future of the industry," Vistacom president Jim Ferlino told CI.
"Vistacom prides itself in being part of the conversation about the future of technology as it relates to how our clients communicate and collaborate, with customer service remaining the cornerstone of our foundation.
"Excellence In Business is a testament to that forward-thinking vision, harnessing the fact that we think of ourselves truly as a part of our client's team; working with them to achieve their business goals, growing with them as they grow, and sharing a vision for the future that brings more value to their business," he said.
Innovative Collaboration was inspired by NSCA's Ignite program to refocus its efforts on finding young talent with drive and determination – and making sure onboarding is customized based on the needs and talents of each individual.
At Innovative Collaboration, career development comes after an employee has worked with the team for a few months and discovered underlying interests and talents. In the last year, for example, an employee hired as a tech discovered his talent for 3D modeling.
After going through company-supported training, this employee now programs and prints parts.