AVIXA Applauded for Pledge to Increase Diversity at InfoComm 2021, Other Events
Diversity Council, Women's Council leaders say AVIXA diversity pledge will have wide-ranging benefits for attendees at InfoComm shows and other AV events.
Leave a Comment
AVIXA Diversity Council chairwoman Charmaine Torruella is excited the entire AV community can now see the first step in AVIXA's "deep commitment" to "restructuring" the association and its leadership think about diversity across the industry.
She thinks other AV organizations can learn a thing or two about what it takes to turn an idea into concrete actions and goals rather than just words on a page, especially when it comes to an issue that's so important to her and the almost 280 global members of the AVIXA Diversity Council.
AVIXA announced last week it is "putting a great emphasis on its search for diverse speakers" at InfoComm 2021, scheduled for June 12-18 in Orlando, and its other events throughout the year.
"AVIXA is dedicated to accelerating the representation of women, non-binary genders, disabled individuals, Black, Indigenous, and people of color across the industry," the association announcement about the AVIXA diversity pledge says.
Related: AVTweeps Struggling with Plans for Attending ISE and InfoComm Next June
"It's not just an AVIXA problem," says Torruella of the lack of diversity in the AV industry. "It's across the board in AV. Other organizations stand to look at AVIXA and follow them.
"You don't have to be part of the council to do this, you don't have to be part of AVIXA to do it. You just have to understand the value of what it brings to your organization and do it. It can start with baby steps," she says.
AVIXA Women's Council chairwoman Brandy Alvarado is equally enthusiastic about the AVIXA pledge.
"We've been pushing for more diversity with respect to not only speakers at InfoComm, but with representation at the awards, on committees, boards and councils as well," she says. "I'm very happy to see AVIXA striving towards a more diverse representation of our industry.
"Our council's motto is #ALLAreWelcome and we truly want to see more of these types of announcements," says Alvarado.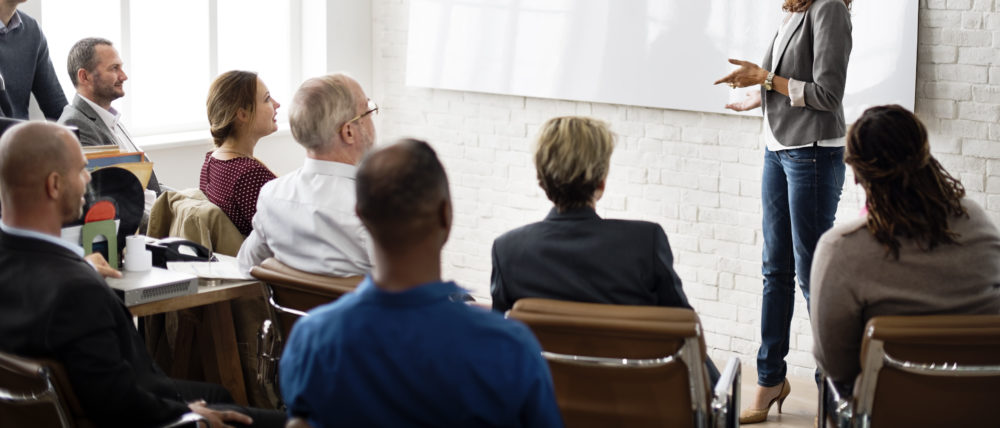 More About AVIXA Diversity Pledge
Torruella is proud that, a little more than two years after she was introduced as AVIXA Diversity Council chairwoman, membership has grown from about 80 people to almost 280.
"The message, the initiative, the opportunity is resonating," she says. "It's allowing people to engage more and talk about things and to people they wouldn't have before. It allows us to learn about and address different types of diversity issues around the globe."
The AVIXA diversity pledge includes asking potential presenters at InfoComm 2021 and other shows for demographic information in an effort to diversify the makeup of speakers. It's part of an effort that includes increased diversity in education, communications and the backgrounds of people in AV.
Torruella "had a great conversation" with AVIXA CEO David Labuskes about the association's commitment to diversity about eight months ago "and how we were going to fast-forward it." That led Labuskes to oversee a "restructuring" of AVIXA with an increased focus on diversity, she says.
"It's great that AVIXA is committed to doing this," says Torruella. "We couldn't be more happy that AVIXA has made this deep commitment to restructuring and planning to make it happen.
"It's not just about introducing people of diverse backgrounds to AV. It's about showing off the talent that's already within AV. It's about getting people to discover or rediscover a new career for themselves and having them discover new technology," she says.
Torruella expects AVIXA's diversity pledge to pay immediate dividends.
"It will bring more people into InfoComm next year," she says. "It's going to be a signal for people who thought there was no place for them at InfoComm to come. That's going to allow more participation and a different level of participation.
"The main issues were they weren't asked and the industry didn't know and a lot of those people didn't feel valued and didn't know where to go to ask. It's hard for minorities to raise their hands without getting swatted down by somebody," says Torruella.
"The good news is the Diversity Council now shows where many of those people are. Now there's a knowledge of those people and what they do," she says.
If you enjoyed this article and want to receive more valuable industry content like this, click here to sign up for our digital newsletters!