AV+ August 20th 2021
Your weekly source for AV integration industry news, here is AV+ for August 20th, 2021.
Listen to this podcast using the embedded player below.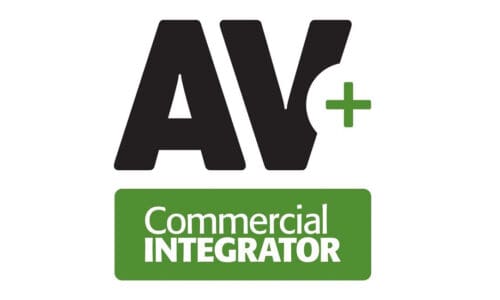 Welcome to AV+ your weekly source for integration industry news for the week of August 20th, 2021:
Crestron and PPDS Announced a New Partnership
The new strategic partnership includes Crestron XiO Cloud certification for Philips OPS displays, allowing customers to deploy, monitor and manage the displays from a centralized location.
For Philips, this opens up opportunities across several industries "with PPDS bringing the most advanced and complete version of the award-winning XiO Cloud™ control and management solution available anywhere in the current market."
Aver USB Cameras and Speakerphones Now Certified for Barco's ClickShare
Aver's conferencing cameras and speakerphones have received Barco's compliance certification for Barco's ClickShare Conference, ensuring that Aver's solutions integrate seamlessly and wirelessly with Barco's unified communications solution.
According to Aver, the devices now certified to work with ClickShare include the CAM130 4K Camera, VB130 Video Bar, CAM520 Pro2 Camera, VC520 Pro2 Camera and FONE540 Speakerphone.
Masks and Social Distancing Will Be Required at InfoComm 2021
In an email to the InfoComm and AV community, the organization cited concern over the Delta variant of the virus that is fueling a surge in several parts of the country. Among the hardest-hit states is Florida, where the current surge has produced more daily cases than at any point during the pandemic.
This year's show, scheduled to take place Oct. 23-29 in Orlando, will require masks to be worn by everyone in attendance regardless of vaccination status. AVIXA is also reinstating a six-foot social distancing guideline across the show, including exhibit areas, meeting rooms and education sessions.
QSC Has Expanded Teams Rooms-Certified Devices
The new certified solutions include additional Q-SYS Core processing options, such as the Core 8 Flex, Core Nano and NV-32-H (Core Capable), which provides more options to rightsize processing needs for a particular room size and I/O requirements, the company says.
For video camera streams, newly certified solutions include the S-SYS PTZ-IP conference cameras that integrate with the Q-SYS Cores or certified Q-SYS I/O-USB Bridge to deliver professional-quality conference feeds and the ability to add multiple conference cameras for web conferencing participants.
Snap One is Launching More Partner Stores
The new partners stores are operated by AllNet in Georgia with others in Texas, Florida and Tennessee expected to open in the coming week.
The company's partner store program began in 2018 and allows partners to procure on-demand products, training and in-person customer service, and the new stores will bring Snap One's national footprint to 31 locations.
Shure Intellimix Room Software is Now Certified for Microsoft Teams
Shure IntelliMix Room is the world's first software-based digital signal processing (DSP) for AV conferencing to achieve official certification for Microsoft Teams when installed on the Crestron UC-C100-T Flex Video Conference System Integrator Kit. Now users can deploy end-to-end certified solutions for Teams systems without the need for a separate DSP device.
BenQ Announces New Meeting Room Web and Conference Cameras
The New DVY Series video cameras ensures a seamless hybrid meeting experience with one click. It includes the DVY21 1080p meeting room webcam, DVY22 4K digital zoom conference camera, and the DVY23 1080p PTZ conference camera. They are also available as a smart videoconferencing bundle with the ST02 meeting room display series.
JBL Introduces the PRX ONE and Pro Connect Control App
PRX ONE meets the needs of a broad range of portable and installed applications, delivering unmatched power, acoustic performance and functionality in a sleek, compact package weighing just 56 pounds.
The system delivers a stunning 130 dB of wide, full bandwidth SPL with consistent front-to-back throw, thanks to its custom-engineered, 12-tweeter column array, featuring JBL A.I.M. (Array Inumbration Mechanics) acoustic design; 12-inch bass-reflex woofer; and a built-in 2,000-watt (peak) Class D amplifier.
Solutionz, Inc. Launches Cybersecurity Firm for SMBs
Solutionz Security is a full-service cybersecurity firm dedicated to strengthening the cybersecurity posture for SMBs nationwide.
Solutionz Security for SMBs originated out of a need to provide best in class cybersecurity protection for the customers of their sister company, Solutionz, Inc. Solutionz saw that cybersecurity-related attacks were growing. The increase of ransomware, supply chain attacks, and threats to internet of things (IoT) devices places even small organizations at risk as hackers exploit backdoors in smart TV firmware or software, telecommunication equipment, and cameras.
Here is what is happening around Commercial Integrator this week:
Our networking survey is live and we're asking integrators to take a brief 5 minutes to fill out this survey for us to better understand how networking has prevailed in the integration industry.
Make sure to sign up for our upcoming webinar sponsored by Barco on September 8th, where we'll discuss all the ins and outs of LED videowall mechanics.
CI's 40 Under 40 Class of 2021 will be announced next week on commercialintegrator.com so make sure to keep an eye out for the young professionals making a difference in the integration industry.
Our interview guest today is Rich McPherson of Sharp NEC Display Solutions. Rich joins us to discuss ActiveScene, a new sophisticated and innovative on-demand signage solution. Simply retrofit any existing glass wall with this projector and film solution installed by Sharp/NEC, called ActiveScene, to transform plain glass into a stunning digital signage surface, enhancing your open concept space.