AV+ Podcast: Chris Neto's Branding Advice for Integrators
AV+ is your weekly source for in-depth interviews. Chris Neto drops by this week to offer marketing/branding advice for integrators.
Listen to this podcast using the embedded player below.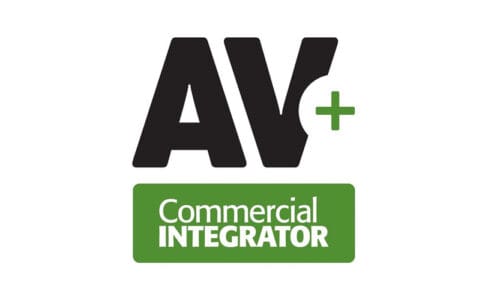 Welcome to the AV+ Podcast for the week of February 4, 2022! This is your weekly source for in-depth interviews about the integration industry and the issues that integrators face.
On this episode of AV+:
On this week's Commercial Integrator AV+ Podcast, Dan Ferrisi, host and editor-in-chief of CI, welcomes Chris Neto, market development manager at Starin, a Midwich Group company. The two discuss how AV integrators can better market/brand themselves.
Stories of the Week:
Here's what's happening around Commercial Integrator this week:
With return-to-work plans evolving and the hybrid workplace here to stay, meeting solutions must deliver positive outcomes that reduce the burden on the already overworked IT department. Join us for a live demo of AVI-SPL Symphony platform on Thursday, Feb 10 for administering, monitoring, controlling and analyzing your multi-vendor AV, UC and meeting environments to keep your teams connected.
Have you just completed installation of a sleek new digital signage network for your customer? Have you implemented a huge videowall that just exudes "wow" factor? If so, we want to hear from you! Take this quick survey.
Manufacturers now have until March 1, 2022 to submit all entries into the Top New Technology (TNT) Awards. The program offers the greatest worldwide exposure at the greatest value for manufacturers exhibiting new products or services at the 2022 Integrated Systems Europe (ISE) show in Barcelona, Spain, May 10-13.
Missed the State of the Industry webinar on webinar? You can watch the recording. Tom LeBlanc, executive director of NSCA, and Christine DeBono, president of ClearTech discuss the state of the AV industry, revenue trends, project quantities and sizes, the shift to services, IT/AV convergence and much more. Don't have time to watch the webinar? Download The Bounce Back: CI's State of the Industry Study
The Commercial Integrator Podcast
The term "pro AV" doesn't do justice to the whole integration crowd, so we at Commercial Integrator wanted to create a pro AV podcast that speaks to all the areas (and there are many!) under the umbrella of commercial technology integration.
The host, Commercial Integrator editor-in-chief Dan Ferrisi, is looking forward to providing listeners with an entertaining, informative forum for all topics affecting the commercial AV industry.
Prefer mobile? Find AV+ on iTunes
If you enjoyed this podcast and want to receive more valuable industry content like this, click here to sign up for our digital newsletters!