6 AV Trends in 2019 You Should Focus On
What to expect out of the pro AV technology industry in 2019? We're expecting these AV trends to be the most buzzed-about at industry events and online.
Leave a Comment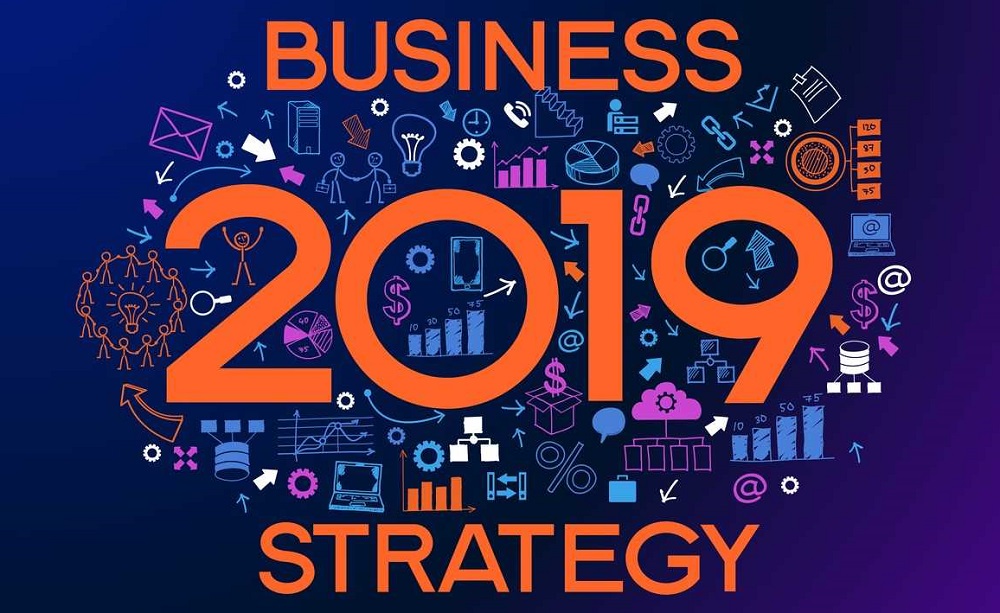 While upcoming events like ISE and InfoComm will act as a compass for the industry, the fact is that it is hard to predict pro AV trends before they happen. But AV technology trends in 2019 are sure to build off of previous years, so we have some serious hunches already.
This is what we expect out of 2019. We hope not all of these trends will continue to be issues for the AV industry, but if they are, don't say we didn't warn you.
More M&A's + Bigger Competitors
In 2017, we named the mythical Mega Integrator as our Integrator of the Year in a nod to the race to be the first billion-dollar AV integration firm.
That possibility became even more real in 2018 as the top two candidates to reach that threshold – AVI-SPL and Diversified — were among the many who made headline-grabbing deals that helped them add a new level of expertise or more properly expand into a new part of the world.
This is one of the most prevalent AV trends of the last couple of years, and I'm expecting to see and write about a continued flurry of deals in 2019, especially with the specter of a recession looming on the horizon either later this year or possibly in 2020, according to some of the writing on the economic wall.
Related: The Largest Pro AV Mergers and Acquisitions from 2018 That Will Affect 2019
We'll see if that means AVI-SPL, Diversified or someone else reaches the billion-dollar mark and what it means for the AV technology firms that find themselves too big to be considered niche and too small to be considered large.
Meeting Rooms are Changing
I stood in front of the audience at CI Summit 2018 a couple of months ago and referred to "the biggest opportunity in front of the AV technology industry."
I was talking about the fact that every single existing and potential AV integration customer is at some stage of considering how to completely revamp everything about how they communicate at work. So I don't think I was using hyperbole.
Consider how much the workplace has changed over the last few years and that the impact is most prevalent in meeting rooms. The proliferation of remote employees has necessitated better video conferencing and AV technology solutions.
That AV trend will accelerate in 2019 because, as mentioned, companies are at different stages of adapting. Some are still realizing the value of opening up their recruiting strategies to include qualified professionals that don't live close enough to come into the office.
Some are just realizing that meetings have transitioned from the tired old, rectangular and sometimes intimidating executive boardrooms to the more common smaller group, often impromptu meetings in smaller huddle spaces.
"Your customers are completely rethinking the way they work and the way they meet and AV has a role in every single aspect," I told the CI Summit crowd. I believe that trend will resonate soundly in 2019.
Profitability Issues Mean You NEED Service Contracts
Click. Click. Click. That's the sound of readers clicking away because they don't want to read yet another assessment of how important it is for the AV integration industry to transition to service.
Sorry, but it's going to be a major factor in 2019 as many companies (hopefully) realize how important it is to improve their profitability before forgiving marketing conditions potentially subside.
We're not playing the gloom-and-doom card and we're not qualified to predict an economic downturn, but in CI's 2019 State of the Industry Report we argued:
Typical profitability in the AV integration market is too razor thin and tenuous
While the AV market seems to provide unlimited opportunities with typical project backlogs healthy, it's hard to predict that the positive trends will continue beyond the next couple of years.
We challenge AV technology firms to dedicate efforts in 2019 to making sure their businesses can survive less project backlog. Logically, that means pursuing more service revenue.
That State of the Industry Report has 26 percent of integration firms earning $0 via service in 2018 and another third with between 1 and 5 percent of their revenue from service. That's more than half of the AV integration market earns very little or nothing through service.
No, it won't be easy. Everybody knows how important service revenue is to cash flow and AV technology company valuation. Yet, the industry has struggled to move the needle over the last several years.
Let's try to change that in 2019. NSCA has a great event, Pivot to Profit, that is geared toward helping companies pursue better profitability and more service revenue. Let's exploit every resource available and finally move that needle.
More Hiring of Young People
AVIXA has long been the leader when it comes to finding new and creative ways to incorporate young people into AV integration firms across the country and around the world thanks to a grant program that splits a $4,000 cost between the association and the member company where the young person takes his or her talents for a few months.
Recently, though, NSCA has officially launched its Ignite program to add even more youth to a forever-graying tech space.
EnventU in Washington, DC, has become a welcome addition to the annual InfoComm show and New Hampshire's Maverick Technical Institute has become a new player on the scene.
It's been great to see so many new avenues to help young people become aware of AV integration as a career and then be able to try it out for themselves.
Equally exciting and in need of monitoring was the 2018 launch of the AVIXA Diversity Council, an effort that aims to help people of all backgrounds understand the opportunity a career in AV integration could afford them.
Migration Away from "AV" as Industry Moniker
Let me ask you something: what the heck is AV?
Calling a whole industry by a name that young people do not understand cannot be sustainable; especially when the alternative terms (I'm looking at you, "systems integration") aren't any catchier or clearer.
When people ask me what I do for work, I usually end up engaging in a three-minute contextual explanation before I can actually tell them about the fineries of what I do each day.
I have to explain that the industry I work in doesn't just cover the installation of fancy phone systems or touch screens: ya'll are responsible for such a wide breadth of technologies and markets that it is dizzying to even to to encapsulate it in one term. So how do you stand out?
That's a conversation I see as a continuing AV technology trend this year. I hope to catch some of your opinions on trade show and other event floors.
Increased Importance of Audio 
Video and collaboration products may be sexier, but meetings are doomed to fail without a quality meeting room audio system. Customers just need a little education on budgeting for audio better.
Too often, customers forget that meeting won't take place at all without quality audio. So isn't it time you market audio better to your clients?
On the live event side of audio
As the music industry continues to evolve and consumers shift from physical media and downloaded content to streaming, live shows will become the go-to revenue stream for veteran musical acts.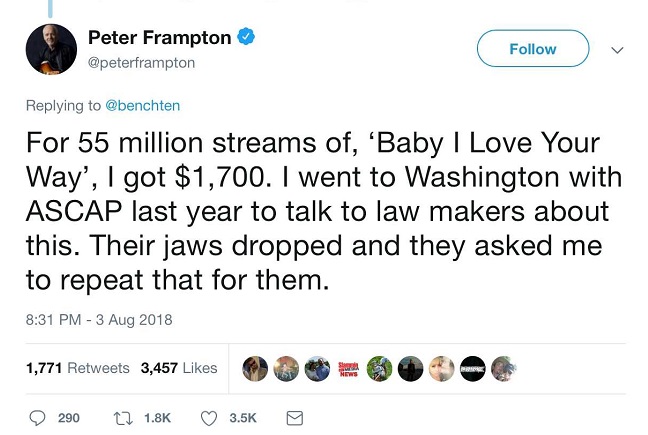 Large concert tours that include stadiums, large indoor venues and even clubs now more than ever are in need of sound reinforcement systems that can reliably support and convey these acts as they hit the road to make money due to the nearly nonexistent royalties that exist for musicians in today's music market.
Related: 6 Ways the Large Venue Integration Market Is Evolving
Summing up the situation: over the summer of 2018, legendary rock musician Peter Frampton said on Twitter that he's received only $1,700 for 55 million streams of his classic song "Baby I Love Your Way."
So don't sleep on the opportunity to provide custom, clear means of audio to live event clients.