AV News Roundup May 6: Products, Projects and People in New Places
Here's a closer look at the AV news this week which includes HYPERVSN Holographic Human at ISE 2022, appointments at RTI and Celestion, and more.
Leave a Comment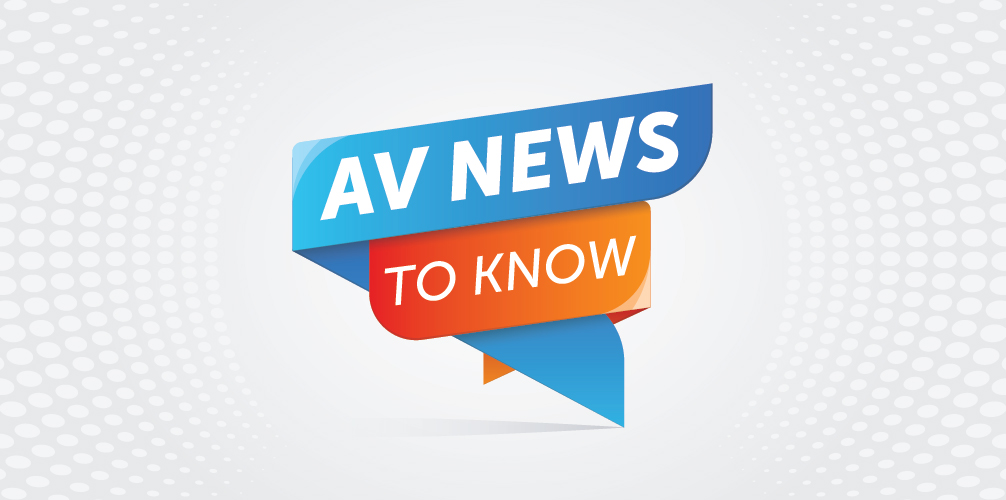 New Products
HYPERVSN Holographic Human to Feature Mike Blackman at Main Entrance to ISE 2022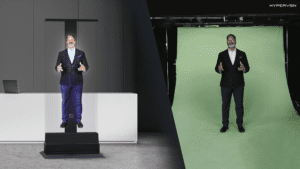 HYPERVSN announced it will install the latest version of its Holographic Human at the main entrance to ISE 2022. The HYPERVSN Holographic Human will feature Mike Blackman, managing director of ISE, welcoming visitors to the show. The hologram will be located between the entrance to South Access and Hall 2. HYPERVSN is a London-based company prominent in 3D holographic solutions.
Kiryl Chykeyuk, founder and CEO of HYPERVSN expresses his excitement on the invitation. He states, "We are thrilled that ISE has chosen to feature our new Holographic Human using Mike Blackman as the model." According to Chykeyuk, this will provide customers insight to HYPERVSN's 3D holographic interactive solutions.
Blackman also adds, "We are always keen to showcase exciting new technologies at ISE and they don't get much better than this."
Chykeyuk will also speak at a panel discussion at ISE 2022. This discussion is on the Tech Revolutions — Disrupting industry conventions within the ISE Digital Signage Summit. Moreover, HYPERVSN will showcase its all-new HYPERVSN SmartV products at the event. The team will present the products at the booth in Hall 5, stand 5N290.
AVer Wins 2022 NAB Product of the Year Award
AVer Information Inc. USA, Fremont, Calif.-based provider of video collaboration and education technology solutions announced that its MD330 Series Medical Grade PTZ is a camera winner in the 2022 NAB Show Product of the Year Awards. This official awards program recognizes the most significant and promising new products and technologies showcased by corporate partners of NAB Show.
The MD330U Series Medical Grade PTZ camera is a highly versatile solution for telemedicine and patient monitoring. The camera features a detachable 8MP handheld camera head and an embedded audio system with speakerphone. It also has a wide angle pan-tilt degree, 30X optical zoom and 4K output resolution. Thus, it allows healthcare workers to properly capture patient images at different angles.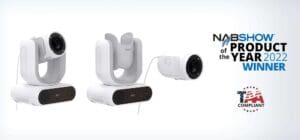 The MD330U Series also includes Noise Reduction to automatically lower background sounds for clear communications. Additionally, there are two sku options available. These include infrared version that supports night view for patient monitoring and an LED version for illumination needs. Moreover, all MD330U Series cameras are medical grade EN60601-1* and TAA/NDAA Compliant.
A panel of industry experts selected the winners in 15 categories. They then announced the winners in a live awards ceremony at NAB Show on April 26.
"The 2022 NAB Show Product of the Year Awards honor innovative breakthroughs that will change the way the media and entertainment industry creates, connects and capitalizes content," says NAB executive vice president of global connections and events Chris Brown.
"We are honored to receive this award from the NAB Show," adds Andy Teoh, director of product, Pro AV and OEM Business, AVer Information Inc., Americas. He then continues, "AVer continues to innovate with our Pro AV lineup. And our new MD330 camera provides a truly versatile tool for the healthcare industry."
Audio Visual Projects
Bose Delivers Enhanced Audio at Angel Wellness Hotel
Framingham, Mass.-based Bose Professional announced that the Angel Wellness Hotel selected Bose Professional audio products and technology in its recent renovation. With this, emerged the creation of the ultimate guest experience, says Bose. Located in the picturesque Tannheimer Valley near Lake Haldensee in Austria, Angel Wellness Hotel is known as a destination for rest, relaxation and rejuvenation.
It is also a locale that caters to a variety of guest entertainment. Thus, it required an audio solution that delivered high audio quality and flexibility for a variety of unique spaces. Moreover, each space came with its own environmental requirements. Thus, the new audio solution had to align amenities to each aspect of guests' needs. Additionally, it needed to provide a sophisticated user interface without sacrificing features and accessibility.
Designing the System
Austrian integrator Rogllivtec GmbH & Co KG partnered with Bose Professional to design the full-range, bespoke solution. These include a variety of FreeSpace loudspeakers, MB210-WR outdoor subwoofer and PowerShare adaptable power amplifiers, all leveraging Dante and managed using ControlSpace CC-64 control centers.
"Audio plays a central part in a hotel's atmosphere," shares Christoph Rogl, managing director of Rogllivtec GmbH & Co KG. "By using Bose Professional technology, we provided an intuitive interface to manage a flexible audio system across a variety of distinct locations — and ultimately created a harmonious integration of technology and experience."
According to Bose, the hotel uses stored soundscapes. Here, the ControlSpace Remote app enabled access and control so employees could effortlessly control the system at the push of a button.
"Our philosophy is the perfection of the last 5%, which the guest perceives only subconsciously. Therefore we're not concerned with 'background music' but with a holistic spatial experience. This can only be realized with absolute quality, and with Bose Professional, it was accomplished," states Gert Zimmermann, member of the Mattersberger-Zimmerman family of owners.
People in New Places
RTI Appoints Clive Vooght as Regional Sales Engineer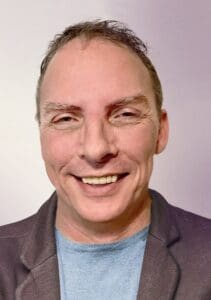 Shakopee, Minn.-based control and automation manufacturer RTI appointed long-time RTI dealer Clive Vooght as regional sales engineer. In his role, Vooght will serve the growing RTI presence in the UK market. He will thus focus on training integrators on the RTI platform and providing support and advice for their system designs.
"With his vast RTI product and system knowledge, Clive is the best possible person to support our channel partners in this important and growing market," remarks RTI CEO Joe Roberts. "Beyond his product and category knowledge, he shares our commitment to being the ultimate partner to our dealers and distributors. He's already conducted many in-person trainings and is making a difference in how dealers understand the opportunities RTI creates for its clients."
Vooght brings decades of AV and control category experience and expertise to his new role. He will provide support to dealers and distributors in the UK. His top priority will be product, software and system training.
For 12 years, Vooght operated his own AV integration company, Clever AV Solutions. Here, he became one of the most knowledgeable RTI dealers in the region where he designed, installed and programmed RTI solutions to meet his customers' broad range of audio and video needs. Vooght also wrote several popular third-party drivers for the RTI platform. Before launching his own company, he worked for 16 years as an AV installer at HiSpek and Prestige Audio.
"RTI was always a true partner in my business, so I've seen the company's commitment to its dealers first-hand," adds Vooght. "And with the new Integration Designer 11, there has never been a better time to be using RTI to solve customers' control and automation needs. I look forward to supporting RTI's partners throughout the region."
Celestion Announces Josh Martin as Business Development Executive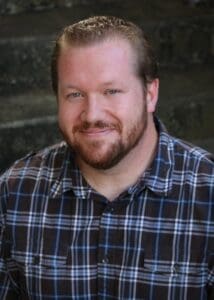 U.K.-based Celestion announced the appointment of Josh Martin as business development executive. In his new role, Martin will work together with Celestion's valued sales and distribution partners in the U.S. and Canada to expand their offerings to new markets. He will also servicing the current clientele, further strengthening the Celestion brand in North America. Celestion is a X-based manufacturer of guitar and bass loudspeakers and professional audio drivers for sound reinforcement applications.
Martin joins Celestion having had an extensive career in the audio and MI industries. He has considerable experience in the loudspeaker industry. He previously worked in a number of technology, sales management and artist relations roles at a variety of companies such as Eminence. Martin is an owner of Green Light Consulting. The company does sales and marketing consulting in the audio industry. He also owns Commuter Studios, where he does recording and production, mastering and performing.
"We really are excited to welcome Josh to our team. He brings his extensive knowledge and experience in both the MI and PA marketplaces," says Ralph Nichols, vice president of business development North America at Celestion. "In his role as BDE, Josh's passion, skill and experience will be major assets to our team at Celestion."
"Celestion has a long and rich history and a well-known reputation for being a legendary brand that sets the highest standards in audio," adds Martin. "I am very excited to get to be part of this team and work with some of the best people to work with in our industry. I look forward to being part of the company's rich history."
If you enjoyed this article and want to receive more valuable industry content like this, click here to sign up for our digital newsletters!