Why Emotional Intelligence Matters In Pro AV
Emotional intelligence is becoming an increasingly valued trait in the business world, and it can help AV integrators build the workforce pipeline.
Leave a Comment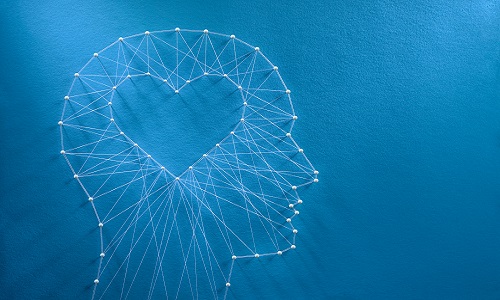 Companies with a larger focus on the emotional intelligence of its executives and employees have higher productivity and better relationships with their customers, a new Harvard Business Review report finds.
The report, sponsored by Four Seasons Hotel and Resorts, also said companies that value emotional intelligence — the ability of individuals to be aware of their emotions and those of others and to handle relationships empathetically — have stronger cultures and innovation.
However, many organizations don't value EI or successfully leverage it in any way, the report said.
Related: Why the Lack of Productivity at Your AV Integration Firm?
"News of challenging corporate cultures has become painfully common," The report said. "Even in the lauded environments of today's most admired brands, embarrassing videos go viral, executives are ousted and insider reports paint a picture that is anything but human-centered."
HBR surveyed 599 respondents drawn from the publication's readers and customers, and only 18% said they "strongly agree" that emotional intelligence is an engrained aspect of their organization's culture. Fifty percent said they're neutral on the topic while 32% said they strongly disagree.
The study also found that:
When asked about the importance of interpersonal skills, HBR found a disconnect between employees and their companies.
Employees said they placed more value on self-awareness, empathy and a sense of humor, while organizations said they value mental toughness, drive and analytical ability.
Companies committed to EI offer a higher degree of empowerment with clear decision rights, incentives and risk tolerance, the study found.
Perceptive organizations — companies that value EI — have greater customer loyalty, experience and advocacy.
Here's where AV integrators should really listen up
As I've written about before a few times already, the future (and current) workforce of the AV industry is slim and reaching critical status. Employment expectations are changing as millennials and Gen Zers enter the workforce.
The study hit on those points:
Respondents indicated an EI-minded organization's sense of shared purpose increased productivity.
Besides career progress, millennials place the greatest importance on corporate purpose
If companies are to scale, generational gaps can't be allowed to grow, the report said.
"Insufficient focus on these critical skills has significant downsides—lower productivity, weak cultures and innovation, and employees of all generations turned off by a lack of meaningful purpose," the report said.