Barco's Dan Gundry: AV Living Legends #10
Commercial Integrator continues its #AVLivingLegends series with Barco's Dan Gundry, who reflects on a multi-decade career.
Leave a Comment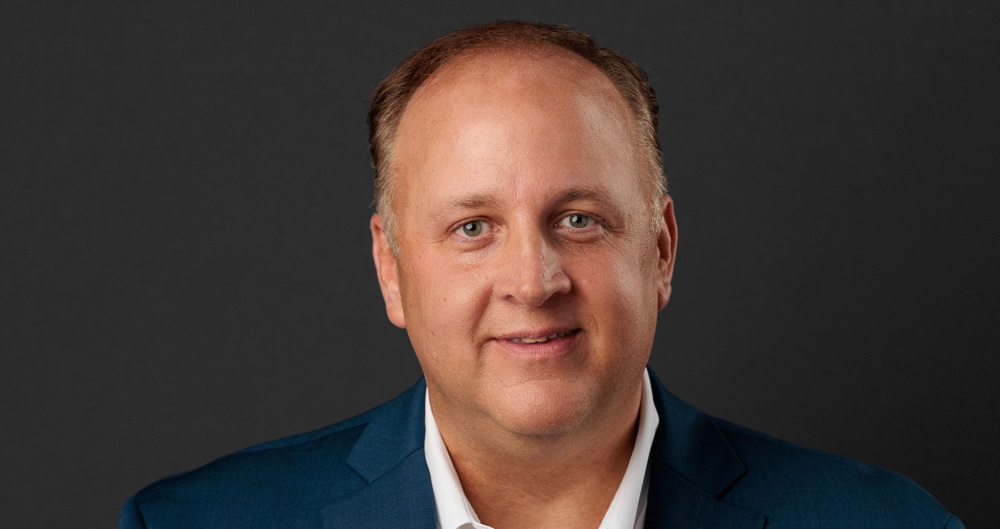 Commercial Integrator continues its ongoing #AVLivingLegends series this week by featuring Dan Gundry of Barco. This series exists to celebrate the individuals who have shaped today's commercial AV industry. A well-respected and experienced technology professional, Gundry presently manages U.S. sales for Barco's control room and large video experience (LVX) group.
Read on to learn about how, during his two-decade career, Gundry has charted a path from construction management to commanding the control-room vertical market. In so doing, he has contributed significantly to incredible technology applications.
Commercial Integrator: What motivated you to join the commercial AV industry? What has kept you motivated and engaged in the decades that followed?
Dan Gundry: In 2001, I was a young construction manager responsible for a $2M+ AV bid package on a major project because at that time no one wanted to manage this nuisance of a technology (at the time). As I new, I was determined to learn as much as I could about audio-visual so I could talk intelligently at meetings and when interacting with our subcontractor.  At the end of the project, my construction firm wanted to send me across the country for my next project, but I was getting married, building a house and getting ready to settle down. I learned enough about the industry and managed my AV subcontractor so well that they offered me a job and that offer started a 19-plus year run at Vistacom Inc.
What has kept me  engaged in the industry is the constant shift in technology and the growth of the AV market into other niche areas. In construction, I enjoyed having pride in what we built but then move on to the next one — my feet went to sleep too easily. That is very much like the AV market where each project has its own challenges and the technology landscape is changing rapidly — my feet NEVER go to sleep in pro AV.
CI: Reflect on your role as both a mentee early in your career and as a mentor later in your career. Who helped shape the trajectory of your professional life, and how have you tried to help shape others' careers?
Dan Gundry: I am fortunate enough to have had four mentors who have (and continue to) impact my career. I learned the AV business and strategic, consultative sales from Jim Ferlino, one of the principals at Vistacom. I learned how to navigate the competitive landscape, engage in partnerships inside and outside your core competencies, bidding strategies and how to become a leader. I learned the control-room market and network-based video distribution from David Lewis of Barco at the time.
Circa 2012, David simplified network architecture and multicast video and furthered my knowledge as a sales professional and an unapologetic advocate for my clients. The two people who mentor me now at this stage in my career are Randy Pagnan (NSyte Consulting, formerly owner of RP Visuals) and Mike Benson at Barco. While I have been a manager and part of leadership teams for the past several years, there is still learning to be done — I remain amazed at how much I don't know and that drives me to fill in those gaps and be a better supporter and coach for my team.
Paying it Forward
Knowing the importance and impact that my mentors have had on me in my career, I try to return that by being a resource to others. I'm humbled when someone approaches me and asks for that level of support and I am only too happy to impact whatever knowledge and experience I have as those individuals develop into the next version of their best selves. It is probably the most rewarding part of my career now as I begin to measure my success in those I try to impact and raise up around me vs. the revenue and earnings accomplishments that I made as an individual sales contributor.
CI: What's the most memorable story/anecdote of your career in commercial AV?
Dan Gundry: The lowest part of my professional career might seem like a minor one, but it left such an impression that it impacts me on a daily basis. As an integrator sales rep going to attend a public pre-bid meeting an hour away from my office, I got there 45 minutes early. The meeting was to be held in a construction trailer among a massive trailer complex for a major build, and the receptionist I met escorted me to the meeting room.
After a long time waiting, and only a few minutes before the meeting was to start, I noticed no one else had joined me so I went back to the receptionist and she apologized, said she forgot about me, and that the meeting was in a different trailer.  When I got to the new meeting room, all of my competitors (about 15) were in the room with the project manager running the pre-bid meeting. He stopped the meeting and asked who I was and what I was doing there. When I responded with my name and company and that the receptionist put me in a different room, he responded that his meeting started promptly on time and anyone late would not be able to bid the project. Despite my protest, he got up, escorted me out and closed the door.
I've never been late for a meeting since!
CI: What has been your greatest professional accomplishment to date? What has been your biggest professional regret to date?
Dan Gundry: I am most proud at the reputation we created at Vistacom and the control-room business unit as an organization that always did right by the customer, never compromised our business values and ethics, coached team members responsibly and professionally, and built relationships with vendor partners based on loyalty and trust.  Those aren't always the easiest things to maintain in a fast-paced, sometimes-cutthroat world of construction and technology, but I am a product of the culture and environment at Vistacom which put the utmost value in doing right that it became second nature.  Fostering that and building upon that foundation is what I am most proud of.
My biggest professional regret is leaving behind team members when I have moved on to a different company. Those relationships mean the most to me out of everything I do and I judge myself based on how I develop (or don't) the talent around me. When I leave those relationships "unfinished," it does bother me. And while I have always tried to leave a position on the best possible terms, I recognize that the team members around me at those companies I have left did feel some sense of abandonment no matter how much I may remain available to support them individually, no matter where I am at.
What's the best advice or pearl of wisdom you either received during your career or came to realize on your own?
Dan Gundry: Referencing Shakespeare and the Danish (like me) play Hamlet, "to thine own self be true." If you do right by those around you — team members, clients, partners, community — you can't go wrong. I strongly believe in karma and that good deeds do get rewarded and that good things happen to good people. It may not be evident in the everyday grind, but after 20-plus years in the industry, I think this guiding principle has proven that time and time again.
---
Would you like to nominate a peer or colleague — or perhaps yourself! — to be featured in this #AVLivingLegends series? If so, just email Dan Ferrisi, editor-in-chief of Commercial Integrator, at dan.ferrisi@emeraldx.com.
If you enjoyed this article and want to receive more valuable industry content like this, click here to sign up for our digital newsletters!