Meyer Sound LEO System Helps Savannah Music Festival Move Outdoors, Where It Really Belongs
The 2018 Savannah Music Festival utilized a Meyer Sound Leo system to ensure that its international audience could enjoy the show's diverse music.
Leave a Comment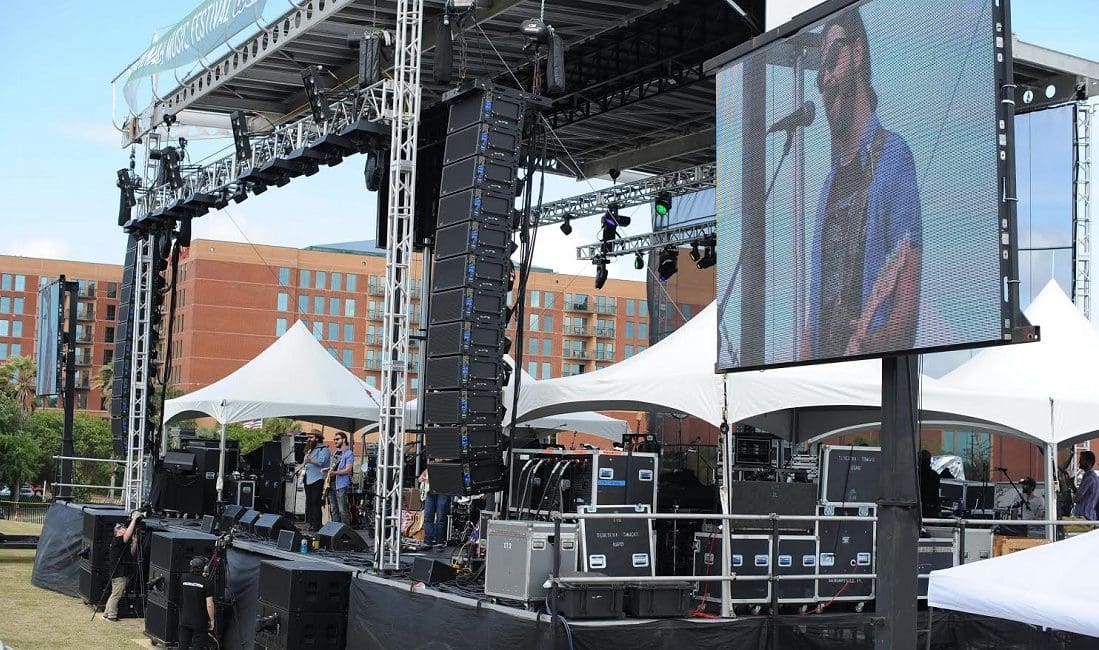 Showcasing a mix of jazz, world music and American roots music, the multi-site Savannah Music Festival draws attendees from across the world and all 50 states. Headlining the multi-day event this year was an outdoor finale that featured The Tedeschi Trucks Band, Jason Isbell and, technologically, a Meyer Sound LEO system.
The show's organizers employed the Meyer system because of its clarity, according to a Meyer Sound press release.
"To me, the main benefit of Meyer Sound is the transparency," says Chris Evans, chief sound engineer, Savannah Music Festival.
"What we put in is what we get out, with no coloration from the boxes. That's particularly true of the LEO family, which for me has been a real game changer. It's a huge step forward."
Meyer Sound LEO System Rocks Indoors & Outdoors
Utilizing Meyer Sound systems for its outdoor stage, as well as its indoors venues, the outdoor Trustees Garden location featured a main stage flanked by arrays of 12-each LYON line arrays.
Augmenting the LYON arrays bottom end were nine 1100-LFC low-frequency control elements setup as three cardioid arrays.
Meyer's UPJ-1P loudspeakers served the outdoor stage as front fills, and artist foldback was handled by MJF-212A stage monitors.
Delivering the sound to indoor attendees at the Lucas Theater were 16 LEOPARD line array loudspeakers augmented by four 900-LFC low-frequency elements.
Moreover, a M'elodie-based line array system was used in the Trustees Theater, and point-source systems based around UPQ-1Ps provided sound at the Ships of the Sea and Morris Center locations.
Rounding out the deployment of Meyer Sound equipment was the secondary outdoor stage that used the company's JM-1P loudspeakers.
"The great thing about working with Meyer Sound is that artists and engineers love the system," adds Rob Gibson, executive & artistic director, Savannah Music Festival.
"Sound is of paramount importance for an artistic festival like ours, and Meyer Sound connects people through music in a holistic and meaningful way."