Bring Your Clients to Dinner at These 5 Restaurants Near InfoComm 2019
You just stepped off the trade show floor — you & your clients are hungry. Here are 5 great restaurants near InfoComm 2019 for client dinners.
Leave a Comment
Like many of you, I'm gearing up for InfoComm 2019…making appointments, prepping to meet with some important clients, the usual trade show stuff.
But if there's one thing I'm pretty excited for this year, it's the food. Yes, the food.
The area surrounding the Orange County Convention Center has lots to offer hungry trade show attendees looking for restaurants near InfoComm 2019.
And it just so happens that many of these eateries are also really good spots to bring your best clients.
So for those of you planning client dinners, we thought we'd assemble a list of some of the best spots in Orlando to bring them once the show floor closes.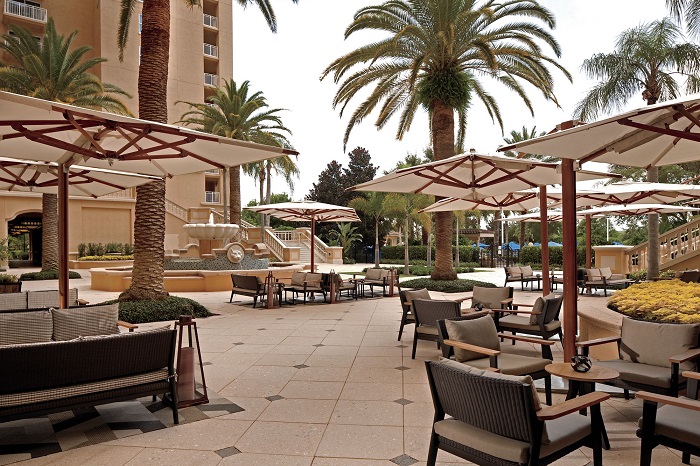 Highball & Harvest – 4012 Central Florida Parkway
This is definitely the place to bring foodies (like me).
If you're trying to impress someone with quality food, you should consider Highball & Harvest. It's a farm-to-table restaurant featuring modernized southern cuisine and fresh Floridian citrus.
One thing to note about this place: you'll want to reserve a table ahead of time. Aim for at least two weeks in advance.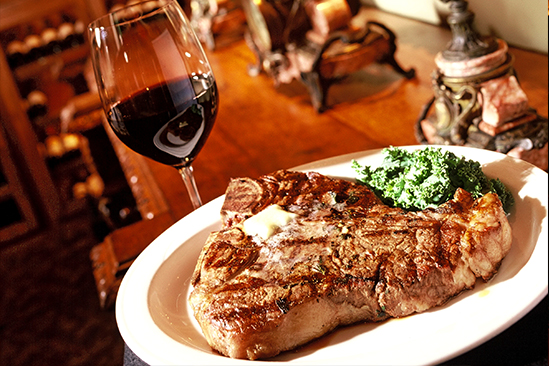 Vito's Chophouse – 8633 International Dr, Orlando
I wanted to talk about this one first, since it is the site of my very first client dinner during my very first InfoComm a couple of years ago.
So, full disclosure, I'm a vegetarian, and that's not a convenient thing to be when I'm told to meet with someone at a place with "chophouse" in the name.
…But even I left satisfied from this upscale joint. The quality of the food I did eat — mostly roasted vegetables, mind you, but still! — was very high. And if you're looking for a restaurant near InfoComm, you'll be happy to know it's just across the street.
Keep in mind, this is by far NOT the cheapest option on this list, but it's very professional. This is the place you want to bring your "big-deal" client – especially one that wants to eat hardy, stick-to-your-ribs food and drink from a large selection of wines.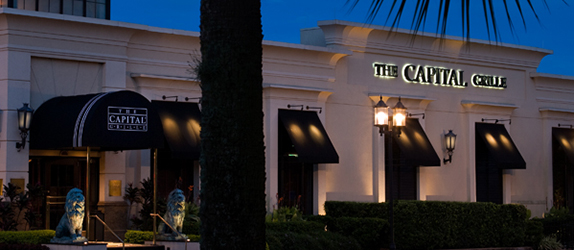 Capital Grille – 9101 International Drive
Another option that's right across the street from the convention center in Pointe Orlando plaza – this is where you bring someone who likes that same steakhouse/formal atmosphere Vito's has. It's just a tad less expensive and a bit closer.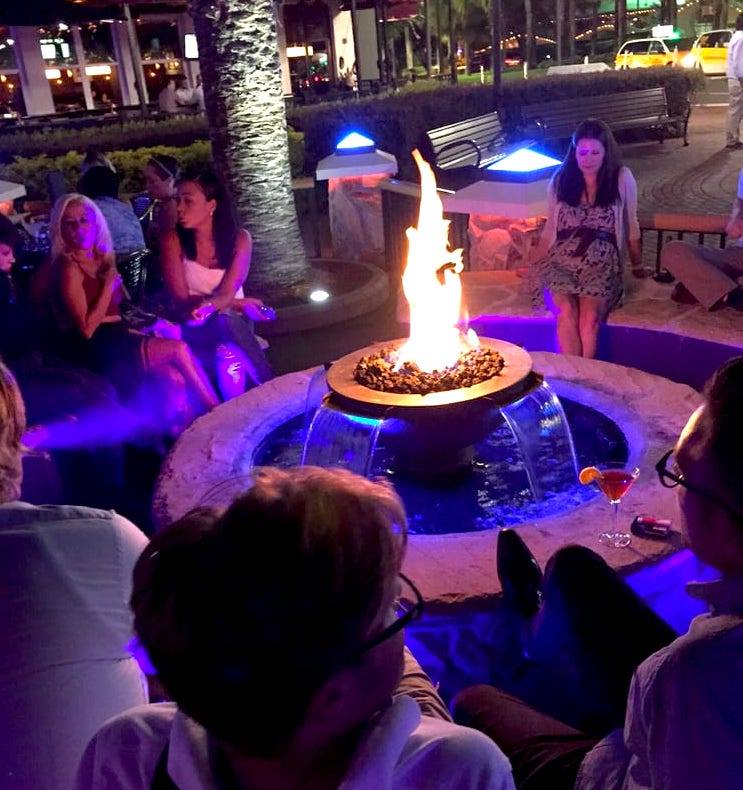 Blue Martini — 9101 International Dr #1182
Blue Martini is where you'll probably see some of the younger crowd flock to.
You can certainly get martinis here, but also expect to find some upscale barsnacks, seafood salads, and a few heartier main dishes; all with a clubby atmosphere.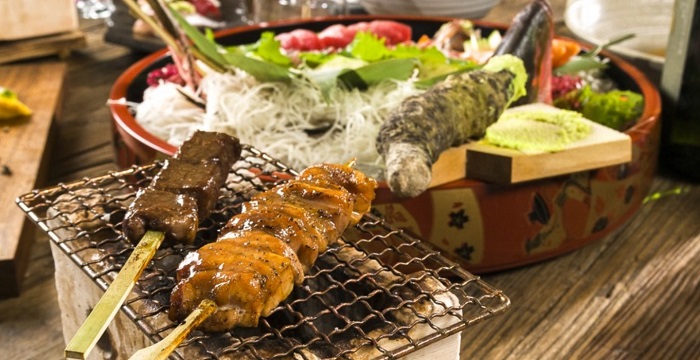 Dragonfly — 7972 Via Dellagio Way
Our last recommendation is a bit further away from the convention center than the rest, but it was recommended to us by a local, so take that for what it's worth.
Dragonfly is about 20 minutes away on what the local's call "restaurant row" near Sand Lake.
This sushi place features lots of fresh seafood and some hard-to-find Japanese specialty dishes.
But if there's a wait list, don't be afraid to try anything in the area – it's called "restaurant row" for a reason!
Related: The 10 Biggest Booths at InfoComm 2019
Ok, that wraps up a few quick recommendations for restaurants near InfoComm 2019. I hope you get the chance to sample some of these local flavors after a long day on the show floor (and that you impress clients in the process!).