AVI-SPL XTG's Julian Phillips: AV Living Legends #24
Julian Phillips of AVI-SPL's XTG shares anecdotes and advice in the latest iteration of Commercial Integrator's #AVLivingLegends series.
Leave a Comment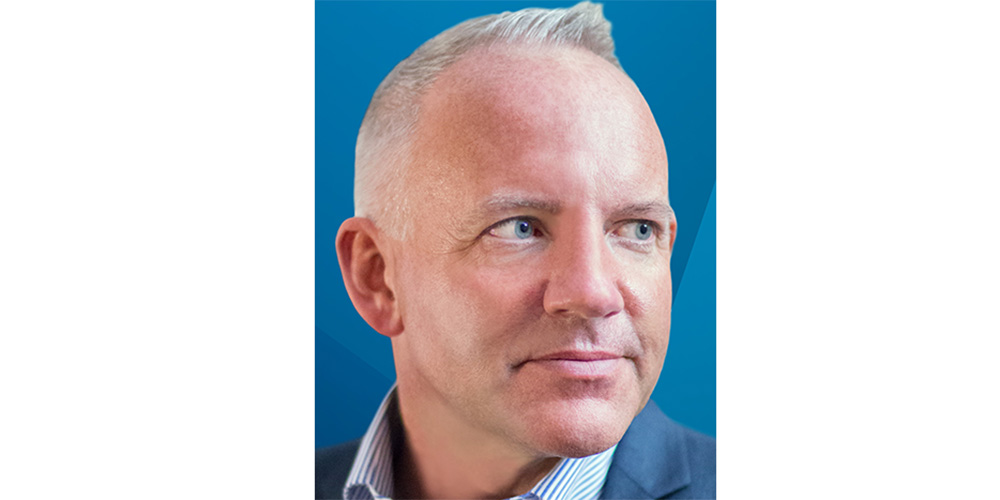 Commercial Integrator continues its ongoing #AVLivingLegends series, which celebrates the remarkable individuals who have shaped today's commercial AV industry. This week, CI sits down with Julian Phillips, senior vice president and managing director at XTG, AVI-SPL's global business unit delivering experience technology solutions.
As founder of action leadership organization Work is the Answer; founder of the Global Presence Alliance (GPA); former board director and chairman of AVIXA; and a Hall of Fame 2019 inductee, Phillips is undoubtedly deserving of the title "AV Living Legend"!
In this week's edition, Phillips reflects on his memorable journey in the AV industry, while also imparting several pearls of wisdom on innovation and being willing to learn at every stage of one's career.
And if you'd like to read even more coverage relating to our #AVLivingLegends, check out our hub page, which includes direct links to every living legend!
Commercial Integrator: What motivated you to join the commercial AV industry? What has kept you motivated and engaged in the decades that followed?
Julian Phillips: It all happened by accident 17 years ago. I had spent my early career in IT and had just sold a software company and was "resting" when a headhunter called and asked, "How would you like to run an AV company?" My response was "What's AV?"
He tried to explain it to me (which is not an easy task even today) and I still didn't get it. But then I stopped and thought about what was happening in the early days of YouTube and thought this could be interesting. A few weeks later, I was the managing director of integrator Impact Marcom (now Kinly) in the U.K., and a few months after that, I was totally hooked. I became fascinated by the endless opportunities to re-invent old things and try out new ones.
AV was solving problems for the police with advanced video recording, we had on-site teams underground providing crisis support for the British military and government, and even then, we were re-designing AV services using ITIL best practices taken from my IT days. There has never been a dull moment, and that has remained the same today.
Commercial Integrator: Reflect on your role as both a mentee early in your career and as a mentor later in your career. Who helped shape the trajectory of your professional life, and how have you tried to help shape others' careers?
Julian Phillips: Coming into the AV industry for the first time in a "top job" could have been a lonely place, but I was lucky enough to bring Andrew Less my mentor/coach from my old days at Dell and Orange along for the ride. He helped me shape my wonderful management team and kept me grounded. My PA, Sara Barrett, was my great savior, too. She knew everything that went on in the business and advised me when soft skills were needed. When I moved to the USA in 2010 to join Whitlock, Doug Hall was fantastic! I will always be grateful for the support and kindness he showed for me and my family.
I hope that I have been a good mentor to a few colleagues along the way. I tend to hire on instinct and personality rather than resume, and my management style is best described as 'visionary," so I rely heavily on coaching rather than structured performance management. One of my greatest joys is to watch the careers of some of my mentees grow and flourish and thank goodness for LinkedIn to help me stay in touch. And wouldn't it be great that at some point, I might have inspired someone else to start their career in AV!
Commercial Integrator: What's the most memorable story/anecdote of your career in commercial AV?
Julian Phillips: I have so many fabulous memories, but here are a couple that rank at the top. First, it must be Las Vegas, InfoComm 2018 where we celebrated the 10th anniversary of GPA (Global Presence Alliance) the organization I founded along with Whitlock during my Impact days. Not satisfied with cake and candles, we rented out the famous Voodoo Lounge, the rooftop bar at the Rio Hotel. There were queues headed out the door of our mega event, and you couldn't miss the stretch green branded Hummer that was ferrying customers up and down the Strip. That night, I knew we had built something rather special, and GPA will always have a place in my heart.
And then to my friends at AVIXA, my final board retreat in the big sky cowboy country of Wyoming in the middle of the Grand Tetons and Yellowstone. The campfire singing along with my final and very emotional speech before I hung up my AVIXA spurs are etched for all time.
Commercial Integrator: What has been your greatest professional accomplishment to date? What has been your biggest professional regret to date?
Julian Phillips: I was involved in the research and the subsequent re-branding before InfoComm (the organization) became AVIXA, the AV and Integrated Experience Association. And from that moment forward, I vowed that I wanted to create a business that specialized in designing and delivering truly exceptional AV integrated experiences. So, I hired the wonderful Christine Rogers from the experience design world at Whitlock and then following the merger with AVI-SPL, we created XTG (Experience Technology Group).
I have had the absolute privilege to build and lead the most brilliant team of people and achieve outstanding success, so much so that this year Frost & Sullivan awarded XTG a best practice award for enabling technology and recognized us as a global leader in experiential technology. And the story and the fantastic journey continue.
I only have one regret in life, and it is a recurring one. Why on earth did I wait to do that thing tomorrow, when I could have done it today? Procrastination along with corporate email is one of the biggest scourges of modern business life. I have recently finished The Last Lion, the fabulous biography of one of my greatest heroes, Sir Winston Churchill. One of his techniques for getting things done was the "Action this Day" red stickers he liberally plastered on pretty much every missive. More action, less talk is the motto.
Commercial Integrator: What's the best advice or pearl of wisdom you either received during your career or came to realize on your own?
Julian Phillips: I was lucky enough to meet and work with Richard Mulholland, the founder of professional presentation powerhouse, Missing Link, and the author of Legacide – Why legacy thinking is the silent killer of Innovation. I shall happily share Richard's advice to me: "For every new thing you do, get rid of an old thing." And thereby lies the challenge we all face in the AV industry; we are rightfully proud of our heritage, and we also know we need to innovate and transform for the future. The problem is not doing the new things; however, it's getting rid of the old, but if we don't, it will prevent us from doing the new things really well at speed.
I have never been more excited for the future of the AV industry than I am today, so my final words of advice are taken straight out of my favorite Ted Lasso moment at the dartboard in one of my old drinking haunts the Princes Head pub in Richmond: "Be curious, not judgmental."
---
Would you like to nominate a peer or colleague — or perhaps yourself! — to be featured in this #AVLivingLegends series, just like Julian Phillips of the AVI-SPL XTG? If so, just email Dan Ferrisi, editor-in-chief of Commercial Integrator, at dan.ferrisi@emeraldx.com.
If you enjoyed this article and want to receive more valuable industry content like this, click here to sign up for our digital newsletters!